Compare gas and electric and switch today
Cheap Electricity and Gas
Save £300 on your annual energy bills*

Over 250,000 people switch every month**
We compare these suppliers and more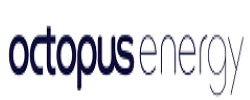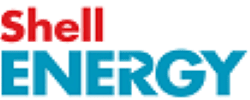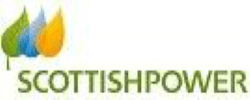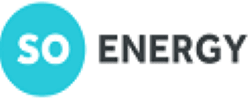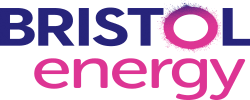 ---
What people have to say about us
First insurance I obtained. Good quotes and easy to distinguish which policy might be best for me ie with or without black box etc
Thank you this is best one
4.75/5 from 2915 customer reviews
Compare Gas and Electricity
With Quotezone.co.uk you can compare cheap dual fuel tariffs and help reduce your energy bills.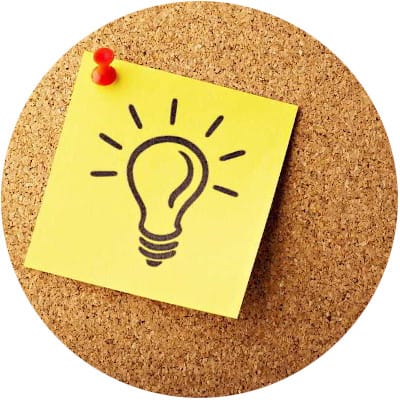 ---
Taking the time to compare gas and electricity suppliers can often feel like a chore but looking for the best deals is quick, easy and most importantly – it could help you save money by cutting energy costs.
Why should I compare gas and electric?
Using gas and electricity comparison sites like Quotezone.co.uk to find yourself a better deal is good for all sorts of reasons, for instance, you could:
Save money – industry regulator Ofgem found that switching both gas and electricity could save you around £360 every year.
Discover better customer service – don't put up with poor levels of service, if you're unhappy with your current provider – switch.
Be greener – if you're looking to be more environmentally friendly, consider switching to a green energy supplier or one that donates to environmental projects.
How long does it take to compare gas and electricity?
Doing a gas and electricity comparison takes just a few minutes but it could lead to a significant cut in bills. All you need to do is answer a few questions about your current contract and we'll take it from there.
Using the details you've provided, we'll search the available gas and electric deals available and display them side by side – that's all there is to it.
What information do I need to compare gas and electric?
It's helpful if you can have your most recent bills to hand as they'll contain the answers to the questions we ask you, for example, we'll need to know:
Who your current supplier is.
Your postcode – so we can check deals in your area.
The tariff you're currently on.
Whether or not you have a prepayment meter or smart meter – as this can affect the types of deals we show you.
How much gas and electricity you typically use in kilowatt hours (kWh).
How you currently pay your bills and how you'd like to pay them in the future – for example, monthly direct debit.
If you can't find or don't have a recent bill, don't worry, you can still do a gas and electric comparison but bear in mind that the quotes you receive may not be quite as accurate.
How long does it take to switch gas and electricity?
The switching process takes up to 21 days, but some switches take as little as 16 days.
Your new supplier will also handle the entire switching process from the moment you decide to switch. They'll speak to your existing provider and let them know you're switching and the two of them will work together to ensure your energy switch goes smoothly.
The only things you'll need to do is confirm that you really do want to switch, take meter readings for each provider and settle any outstanding bills you may have.
Your new supplier will use all the existing pipes, ducts and cables so there's no need for any disruption and you won't be cut off at any point in the process.
You also have a 14-day cooling off period so it's ok to change your mind – just make sure you let the new supplier know you want to cancel before those 14 days are up.
Do many people complete the switch after running an electricity and gas comparison?
In short – yes. According to data from Ofgem up to six million people choose to switch electricity provider each year, and more than 4 million switch gas supplier every year.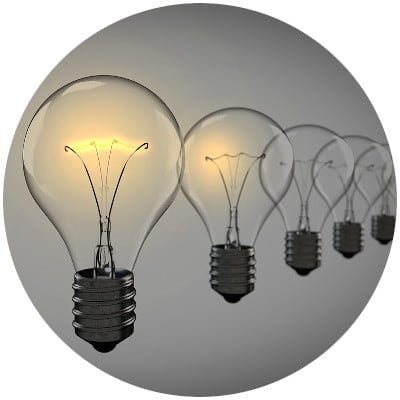 What cost factors should I consider when I'm doing a gas and electricity comparison
To ensure you get the best gas and electric tariffs on offer as well as value for money, you'll need to consider:
Cost per kilowatt hour (kWh) – gas and electricity are both measured in kWh and suppliers will charge you for every unit you use so always compare what this is.
Standing charges – most (but not all) suppliers will include a daily standing charge, which is the amount it costs to supply gas and electricity to your home irrespective of how much energy you actually use. Standing charges differ by provider so it's important to double check what it is. You may find that providers offering very cheap electricity and gas rates per kilowatt hour actually have quite a high standing charge – pushing up the overall price.
What is the best gas and electric tariff?
The best tariff (or energy plan) for your home will be one that meets your needs as an energy user. Providers set their own specific terms and conditions, but the tariffs they offer will generally fall into one of these types:
Variable rate tariff – the cost of energy goes up and down depending on the wholesale or market cost of gas and electricity. The most common type of variable tariff is the standard variable tariff or SVT. This is sometimes known as the default tariff for any given supplier. SVTs are generally expensive and you can unwittingly end up on an SVT if you don't negotiate a new deal when your contract comes to an end. If you're on a variable tariff, you'll benefit if prices fall but you'll face higher bills if prices rise.
Fixed rate tariff – the price of your gas or electricity is fixed per kWh for an agreed period of time (usually for 12 or 18 months). Your bills can still go up or down, but this will be based on the amount of energy you use rather than the unit cost of it. If your energy use is consistent, a fixed rate tariff can help you stay within a budget.
Dual fuel tariff – this is where you buy both your gas and electricity from the same supplier. Very often you'll be given a discount for buying both and it can be easier to manage from an administrative point of view as you only have one supplier to deal with.
Green tariff – a percentage of your gas and electricity will be from renewable sources such as solar, wind or hydroelectric power.
Economy 7/10 tariff – if you have an economy meter, you'll get either 7 or 10 hours' worth of cheap energy every day. This can be a good tariff if you can set appliances on a timer to make the most of off-peak costs.
Prepayment tariff – this is where you pay for your energy before you use it. Prepaid meters need to be topped up with money using either a key, token, card or app. This is usually an expensive tariff and meters are often installed in homes where residents have had problems paying bills in the past. If you've bought a house with a prepayment meter you can ask to have it changed.
Who is the best gas and electric supplier?
This depends on what you're looking for in a supplier so ultimately it's up to you to decide. Some areas you might want to think about include:
Price – cost may be the overriding factor for you.
Levels of customer satisfaction – including how long it takes for problems to be resolved.
The environment – do you want a supplier that actively uses renewables or funds green projects?
Account management – some tariffs can only be managed in certain ways so if you have a preference for online or paper billing, then check to see what's available.
Can I switch gas and electricity if I'm moving home?
Yes, and it can be great opportunity to make the switch. On moving day, note down your gas and electricity meter readings at your old home and your new home – you'll need these to ensure you only pay for the energy you've used yourself.
When you're in your new home, it's likely you'll initially be put on the energy provider's SVT. When you're settled, you can then search for new tariffs to suit you.
Can I switch gas and electric supplier if I'm in debt?
It's always best to make sure you settle any outstanding bills before you switch.
If you're heavily in debt with your current supplier they may not let you switch until you've paid off what you owe, but this is usually at their discretion.
Can I switch gas and electric if I rent?
If you pay your gas and electricity provider directly and it's your name on the bills, then yes, you can switch gas and electricity supplier. Before you do, it's a good idea to let your landlord know and to check the terms of your tenancy. Some landlords may have a preferred supplier, or there might be a clause that requires you to switch back to the original provider when your tenancy comes to an end.
If your landlord pays your bills for you and you then pay them back, you can't automatically switch gas and electricity. Instead, speak to your landlord about the benefits of a better gas and electric deal.
Why should I use gas and electric comparison sites?
Comparison sites like Quotezone.co.uk make it easy to search and compare the best gas and electric deals.
To see how much you could save on your gas and electricity, start your quote online now.
This information provided by Quotezone is not intended to be and should not be construed as advice. The information is publicly available and is correct as of 9th August 2017
* Ofgem research finds comparing and switching supplier or energy tariff can make a big difference to your gas and electricity bills – with annual savings of around £300 available please see https://www.ofgem.gov.uk/consumers/household-gas-and-electricity-guide/how-switch-energy-supplier-and-shop-better-deal
** Over 250,000 people switch energy company or tariff every month. Please see https://www.energy-uk.org.uk/our-work/retail/switching.html
To see the latest monthly switching stats, please visit Energy UK's website: http://www.energy-uk.org.uk/publication/293-research-and-reports/switchingreports.html"