Tenants Insurance
Compare Cheap Tenants Insurance Quotes
Compare up to 50 providers

Access Cashback & Rewards

97% of reviewers recommend us
Search and compare cheap quotes from up to 50 UK home insurance providers, including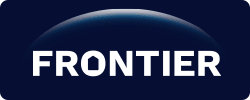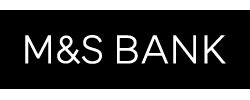 ---
Looking for cheaper insurance?
Search up to 50 different home insurance providers
Quotezone increases your chance of finding a great deal by searching the market for you.
Buy online or by phone
Purchase your home policy quickly and easily, monthly and annual payment options available.
You could save time and money
Get your quotes by filling in one simple form, compare prices, and start saving.
Over three million users
Join our ever-growing list of satisfied customers today.
Secure & Encrypted
We guarantee your confidence when shopping online by following the latest internet security standards.
Independent and unbiased service
We aren't owned by or have any investment from any insurance company.
What people have to say about us
Easy to use, found a vast array of different quotes and was able to compare them to one another in a simple way.
The site was easy to use and after entering details various quotes popped up within minutes.
4.73/5 from 22 customer reviews
Compare insurance for tenants
A growing proportion of people in the UK rent their homes, which means there's a growing need for insurance for tenants.
---
The UK's housing market is increasingly characterised as 'generation rent', with a growing proportion of British consumers renting their homes instead of buying – either because they've chosen the flexibility that short-hold tenancies offer, or because they're finding it difficult to get onto the property ladder.
What is tenants' insurance?
If you rent your home then you'll be much more concerned about protecting the contents of the property than the actual property itself.
In practice, then, tenant's insurance is basically the same thing as contents insurance.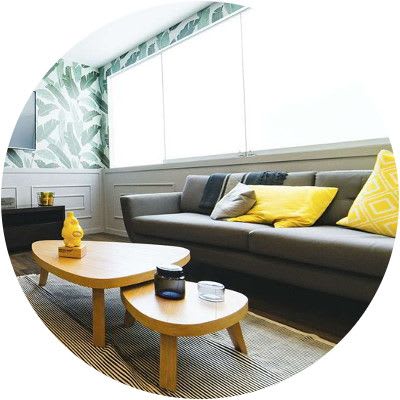 Both types of insurance will cover your electrical equipment, furniture, gadgets, ornaments, books and clothes against theft, fire and flood.
Some of the best policies will also cover your personal possessions, such as jewellery, watches and mobile phones, up to a certain value.
One significant difference between the two types of policies, though, is that many renters choose to add tenants' liability cover as an optional extra to their tenancy insurance.
This add-on will cover the tenant if the property itself (or its fixtures and fittings) are damaged or destroyed, whereas standard contents insurance would usually only cover the tenant's contents.
Compare tenants' insurance quotes now
Who is responsible for taking out insurance for a rented property?
When it comes to insuring the building itself, the obligation lies with the landlord.
However, if there's a flood or a fire the landlord's insurance policy will not cover any contents belonging to the tenant, so ideally rental properties should have two separate insurance policies – a landlord insurance policy that covers the building itself, as well as fixtures and fittings; and a tenants' insurance policy that specifically covers any of the contents that belong to the tenant.
Are tenants obliged to take out insurance, then?
Tenants aren't usually obliged to take out insurance for their contents, but there are exceptions.
While there is no obligation at the legislative level, a growing number of tenancy agreements in the UK now include a requirement for the tenant to take out contents insurance when they move into the property, and to continue renewing the policy until their tenancy ends.
If you sign this type of tenancy agreement then you are essentially committing yourself to insuring your contents while you live there.
So my landlord can force me to take out insurance?
While you can't be forced into renting a particular property, if a short-hold tenancy agreement includes a clause requiring the tenant to take out insurance then you will be bound by that clause if and when you sign the contract.
You do have a few options, though, provided you haven't signed the contract yet.
For one thing you could ask the landlord or letting agent to remove this clause before you sign. It's possible it may be included as a formality, in which case they may be willing to remove it.
If that approach doesn't work then your other option is to find an alternative property where this type of obligation is not imposed on the tenant.
Is this type of insurance policy worth considering, though, even if it's not a legal requirement?
The short answer is yes.
If you own valuable electronic equipment, gadgets, furniture or clothes then it is definitely worth comparing insurance quotes to find out how much it might cost you to insure the contents of your home.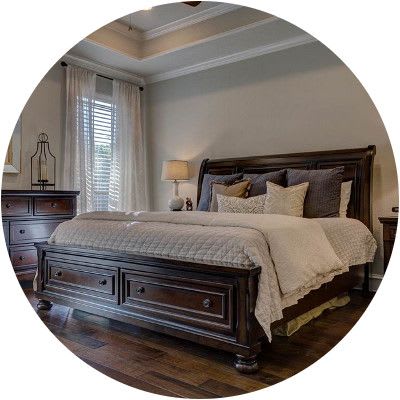 You could find that this type of insurance policy isn't as costly as you think, in which case it could be worth considering taking out a policy.
Does tenants' insurance cover burglary?
Yes, most contents insurance policies will cover you against theft – including burglaries.
However, it's important to bear in mind that if the burglary was a result of negligence on your part your insurance provider may refuse to pay out.
For example, if you left your home unlocked while you were at work, or your house was locked but you kept a spare key under your welcome mat, then you could find that your insurance is invalidated.
That's why it's always important to ensure your home is securely locked, and if you have a burglar alarm ensure it is set when you're not at home.
Also, if you do have spare keys it's vital that you keep them somewhere safe, such as with a family member. Storing your spare key under your mat is never a good idea!
Does tenants' insurance cover accidental damage?
No, most standard policies will not cover you against accidental damage to your contents, although some will allow you to add accidental damage cover as an optional extra.
So if you accidentally crack the screen of your TV during a particularly boisterous party the damage usually won't be cover by your renters' insurance unless you've added this additional accidental damage cover to your policy.
However, if you have a separate gadget insurance policy it might cover this type of incident.
What is tenants' liability insurance?
Most standard policies will cover your own contents against fire, flood and theft, but usually won't cover any damage those same incidents might inflict on your landlord's building or the property's fixtures and fittings.
For that reason many insurance providers will offer tenants the option to add tenants' liability cover to their insurance policy, which will usually cover them against these additional risks.
Can I take out temporary contents insurance?
Yes, that should certainly be possible.
While most short-hold tenancy agreements in the UK last for a period of 12 months, some tenants may need to rent a property for just six months…or even just a month.
In those cases, you should be able to find a specialist insurance provider that can offer you short-term contents insurance – sometimes for as little as seven days.
Does tenant insurance cover stolen pets?
A surprisingly large number of burglars steal pets – which probably shouldn't come as such a surprise, given how much many pets are worth.
Unfortunately, though, if your rental property is burgled and the thief takes your prized puppy or valuable cat that type of theft usually won't be covered by your tenants' insurance.
Fortunately, most pet insurance policies will cover theft, so it may well be worth investing in this type of insurance policy if your cat or dog is particularly valuable.
Home Insurance Comparison