Cheap Taxi Insurance
Compare Taxi Insurance Quotes
Quotes from UK insurance providers

One short form – save time & money
Policies and deals from industry leading insurance providers, including

















---
What people have to say about us
Extremely quick and easy – really impressed. Already told family and friends about the site.
Very good service. Would use again
4.93/5 from 14 customer reviews
Compare taxi insurance quotes from UK insurance companies
---
If you work as a taxi driver, the area in which you operate (Birmingham or Brighton? Cardiff or Cambridge? London, Liverpool, Leeds, Leicester?) will obviously affect how much you charge your customers.
However, it could also have a significant impact on how much you're charged by your insurance company.
Of course, where someone drives their taxi (and where they park it when they're not ferrying passengers around Edinburgh, Exeter or Eastbourne), is not the only factor insurance companies will use when calculating how much black cab or minicab insurance should cost.
The age of your vehicle, its make and model, whether it's an import or has been modified – these can all affect the price you pay when you come to insure your taxi.
And beyond the car itself, facts about the actual taxi driver will also be considered by taxi insurers when they calculate the premium.
So your age, whether your taxi licence is private hire or public hire, how long you've held your licence, whether you have any points on your taxi licence, whether you have a No Claims Bonus…these can all influence exactly how much you pay for taxi driver insurance.
Each insurance company may also give each of these variables a slightly different weighting, which can result in a broad range of taxi car insurance quotes – that's why it pays to compare the best taxi insurance policies before deciding on which provider to go with.
Here at Quotezone.co.uk, we've carefully analysed data from over 45,000 UK taxi policies. We've done this so we can provide you with the most up to date information around taxi insurance policies in the UK, and to help make your decision making easier.
"It's not surprising that new taxi driver numbers are soaring, the flexible working hours and relative ease of set up makes it the ideal side hustle for those looking to fit more working hours around their existing job or family commitments, to help combat rising household costs" – Greg Wilson, Founder of Quotezone.co.uk.
---
Other things you can do to find cheap taxi insurance in the UK
Whether you drive a saloon taxi, a hackney carriage, a people carrier or a minibus, you can be confident that it is going to cost you more to insure your PHV or black taxi than it would cost if you were taking out regular car insurance.
That's because insurance firms have determined that taxi drivers are more likely to be involved in a road traffic accident than an ordinary car driver, since taxis are usually on the road more, are more likely to drive at night and are also more likely to spend time in heavily built-up areas.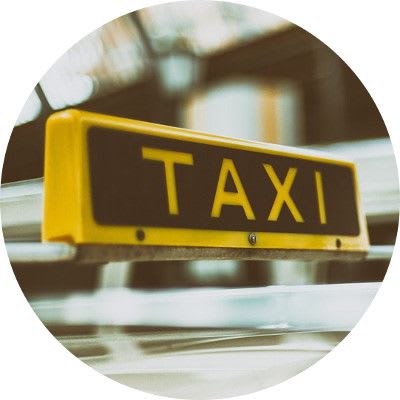 However, you'll be pleased to learn that there are a few things you can do to increase the likelihood that you'll be offered a relatively cheap insurance quote for your taxi.
Obey the rules of the road:
All other things being equal, a taxi driver with a clean driving record will usually find that they are offered cheaper taxi car insurance than a driver with speeding convictions or other points on their licence. So it's not only safer to obey speed limits and other rules of the road, it also makes good financial sense too.
Have your taxicab serviced regularly:
Whether or not you decide to take out a dedicated policy for breakdown cover, having your taxicab serviced regularly could mitigate the risk of a mechanic fault leading to an accident, and fewer accidents should result in cheaper taxicab insurance when it's time to renew your policy.
Opt for cheaper vehicles:
If your taxi is a high-end vehicle, is an import or has been modified you will likely find that the cost of your insurance goes up. So by choosing a cheaper minicab for your taxi business you could find that you also benefit from cheaper minicab insurance.
Opt for private hire insurance instead of public hire insurance:
Black cabs and other public hire taxicabs often spend more time in city centres, where accidents are more likely to occur, so public hire taxi insurance is usually more expensive than private hire insurance.
Still have burning questions you need answering before you compare taxicab insurance quotes? There's a very good chance we've covered them below.
---
How much does it cost to insure a taxi, on average?
It is difficult to give an average price for insuring a taxi, because so many variables are factored into the cost of those insurance premiums, and every taxicab insurance company also uses a slightly different calculation.
For instance, if you're a professional taxi driver the location in which you operate (Oxford or Oldham? Manchester or Macclesfield?) will have an impact on how much your taxi car insurance costs, as will the location you park your black cab or minicab when you're not driving it.
Parking your car in a garage or off-road parking space in a small town will probably result in cheaper taxi insurance than if you park the vehicle on the side of the road in a large metropolitan city.
The type of taxi you drive, how old the vehicle is, whether it is an import or has been modified, and a host of other variables will all impact your taxi car insurance premium, too.
So there really is no simple answer to the question 'how much does taxi insurance cost'.
The best plan is to compare taxi insurance quotes in order to find the very best taxi cover at the cheapest possible price.
---
What our experts say:
"Taxi insurance premiums can be costly, as insurance providers consider cab drivers a higher risk because of the greater amount of time they spend on the roads compared to other drivers, but our site can help keep premiums competitive. It's just one short online form then we match the details with a select few suitable providers who then phone the drivers, when it suits them, to discuss the specifics – this helps keep the policy as accurate as possible – incorrect details can void the insurance premium" – Ian Wilson, Price comparison expert at Quotezone.co.uk
---
Can I insure my taxi online?
When you use Quotezone.co.uk to compare taxi insurance quotes you simply complete one short form, and you do this online.
Our comparison system will then match you with the right insurance companies for your needs, who will each phone you to offer you their very best quote to insure your taxi.
How does taxi car insurance differ from an ordinary car insurance policy?
The most obvious difference is the cost – it can often cost more than double (or even three or four times as much in some cases) to insure a private hire vehicle as it would cost to insure the same vehicle for domestic use.
Another major difference is what the insurance covers – insuring your taxi means it is covered for any incidents that may happen to the car or minibus while it is being used as a commercial 'hire or reward' vehicle.
By contrast, if you use your domestic car as a 'hire or reward' vehicle when the only insurance you have is a cheap car insurance policy you will probably find that you've completely invalidated your policy when an incident occurs.
When is the best time to insure my taxi?
Underwriters use a vast range of variables to assign each driver a 'risk profile', and in some cases when you actually renew your insurance policy (or on what date you need a new policy to begin) may be used as one of those variables.
With that in mind, we would recommend that you don't leave renewing your insurance until the last minute, since this could result in higher premiums.
Surprisingly, research also suggests that some insurers may quote higher insurance premiums if you renew the insurance for your taxi too early, as well.
The sweet spot seems to be three to four weeks before your insurance is due for renewal – or three to four weeks before you need the policy to begin, if you're insuring a taxi for the first time.
Do any firms do taxi insurance for under 25s?
Younger, less experienced drivers are often seen as riskier, and since insurance companies take a risk-based approach to deciding who they will insure and how much they will charge many providers might be unwilling to offer taxi car insurance to someone under the age of 25.
That being said, if you're approaching this age limit (if you're currently 23 or 24 years old, for instance), and you passed your driving test several years ago, you may be able to find one or two insurance firms willing to provide you with a quote for taxicab insurance.
Brace yourself though: since you will be seen as a higher insurance risk you may find that the quotes you're offered to insure your taxi are prohibitively expensive, particularly in your first year.
Can I take out insurance for a taxi if I've only just passed my driving test?
To put it bluntly the answer is probably not.
Irrespective of your age, many specialist taxi insurance providers will insist that you have held your driving licence for at least 12 months before they can offer you a taxicab insurance policy.
The reason for that is fairly obvious – as a new driver you will have very little experience on the road, meaning you represent a much higher insurance risk. Combine that with the fact that even experienced taxi drivers represent a higher risk for underwriters than an ordinary driver, and it becomes clear why an insurer might be unwilling to offer you insurance for your taxi.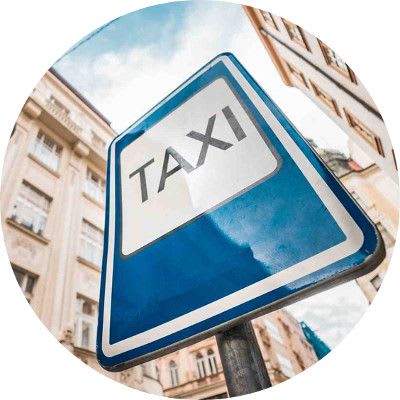 In addition, even if you did manage to find an insurance company willing to provide you with taxi driver insurance shortly after you pass your driving test, you will likely find that the premium for that insurance will be prohibitively expensive.
I'd like to buy a taxibus – would this require a special kind of taxi insurance?
Insuring your taxi minibus, or taxibus, should be almost as easy as insuring a black cab or minicab, although you may find that your insurance premium is higher if your taxibus is particularly expensive or has been modified in some way.
Of course, some modifications, such as installing a wheelchair ramp or disability lift, could be a wise decision even though they may increase how much it costs to insure a taxi, and in some parts of the UK accessibility for disabled passengers and people with mobility issues is a legal requirement.
When I insure my taxi will the policy include public liability cover?
Since you'll be using your vehicle to transport passengers as part of a commercial 'hire and reward' transaction it would be a very wise move to take out public liability cover for your taxi. That way you should be covered if the passenger is injured or their belongings are damaged.
Some insurance companies may automatically include public liability cover as part of their taxicab insurance policies, but in many cases you will need to decide whether or not you would like to add it on as an optional extra.
Will I get cheaper insurance if I install CCTV in my taxicab?
Possibly, but a lot will depend on your specific insurance provider.
CCTV footage can play a role in mitigating the risk of invalid third-party claims in the event of an accident, and may also serve as a deterrent against vehicle theft or vandalism, two facts that some insurance firms may take into consideration when offering you an insurance quote.
It is also worth bearing in mind that in some parts of the UK taxi companies have a legal obligation to fit their taxis with CCTV, so it is worth checking the specific requirements in your own area.
If I insure my vehicle as a taxi does that I mean I'm not covered for personal use?
When you insure a taxi your provider may include 'personal use cover' on your policy as standard, in which case you will still be insured to drive the vehicle even when you're not operating it as a taxi.
If the insurance firm you're planning to go with doesn't offer personal use cover as standard you can either compare policies to find a provider that does, or you can add personal use cover to that policy as an optional extra.
What levels of cover are available for taxicabs?
Taxi insurers typically provide three levels of cover, in line with the same three levels available when insuring an ordinary car:
Third party
Third party, fire and theft
Fully comprehensive.
Fully comprehensive taxi insurance, or 'fully comp', provides the highest level of cover for taxi drivers, but is typically the most expensive too.
By contrast, third party taxicab insurance is the minimum level of cover required by UK law, and for that reason it is sometimes the cheapest level of insurance for your taxi.
Is telematics insurance an option for cabbies?
Telematics insurance, also known as black box insurance, is a type of specialist insurance policy where a 'black box' device is installed in the vehicle in order to monitor the driver's driving habits and adjust premiums accordingly.
Telematics insurance is more common for younger drivers and individuals that have recently passed their driving test, because it can offer safe drivers cheaper insurance premiums.
However, irrespective of your age or how long you've held your driving licence, if you are a newly qualified taxi driver you might want to consider taking out a telematics insurance policy for your taxicab, at least in your first year, since it could reduce your insurance premium by as much as 20%.
What optional extras can be added to the insurance policy for my taxi?
These can vary from provider to provider, but as an example some of the most common optional extras that can be added to a taxi car insurance policy include:
Public liability cover
Breakdown cover
Windscreen cover
Legal cover
Loss of licence cover
What are the typical exclusions when you insure a taxi?
Again, exclusions will vary from provider to provider, but many insurance policies will not cover taxis that are:
Driven by unauthorised drivers
Driven by someone under the age of 25 (or under the age of 23, for some policies)
Involved in an accident that is the result of unsafe driving by the taxi driver, for example driving under the influence of alcohol
Stolen when the keys have been left inside
Operating outside of the region covered in the insurance policy
Do taxi companies usually provide their drivers with taxicab insurance?
This will depend on the driver's legal relationship with the taxi company, and also who owns the taxi.
If you drive for a taxi company and you're classed as their employee then they may well insure the taxi themselves, particularly if they own the vehicle.
On the other hand, if you work with a taxi company on a 'self-employed contractor' basis, and you own the taxi, then you will be required to take out taxicab insurance yourself.
Is taxi car insurance in London more expensive than in other parts of the UK?
All other things being equal taxi car insurance may prove to be more expensive in London than in other parts of the country, because London is the UK's largest and most heavily built-up city.
According to the UK government's crime statistics London also has more car crime per 1,000 people than any other UK city, which can also have an impact on insurance premiums.
Can I take out weekly taxi insurance or monthly taxi insurance?
There are a growing number of insurers that offer temporary car insurance, and one or two specialist insurers have extended this type of temporary vehicle cover to include temporary taxi insurance.
This type of temporary insurance could prove useful for new taxi drivers that aren't sure whether they will want to do the job long term. It might also be more cost effective if you're planning to take an extended holiday and don't want to pay for insurance while you're away.
However, it's worth bearing in mind that if you're an experienced taxi driver and you plan to stick with the job then an annual insurance policy may prove more cost effective in the long run than a series of temporary taxicab insurance policies.
Will my taxi driver insurance be invalid if my passengers don't wear their seatbelts?
According to UK law taxi drivers are not required to wear seatbelts, but all passengers must do so.
However, if the passenger is an adult (or is a child accompanied by an adult), it is that adult's responsibility to ensure the seatbelt is worn, so the taxi driver's insurance will not be invalidated if that passenger fails to comply with the law.
When I insure my taxi will the policy include a limit on mileage?
That depends on which insurance firm you decide to use.
Some firms may include an annual mileage limit in order to reduce their risk, while others will impose no limitations on how many miles you can drive as a taxi driver.
It is also worth bearing in mind that even if there is no mileage limit some insurance firms may impose a limit on how many hours per day you can operate as a taxi driver, which is again designed to reduce the insurer's risk.
As always, the best plan is to compare insurance policies for your taxi before deciding on which one to go with.
Can I use my personal No Claims Bonus when insuring my taxi?
Yes, this may be possible, although it will depend on the insurance firm you decide to use.
Some taxi insurers do allow drivers to transfer their personal No Claims Discount onto the new insurance policy for a taxi, meaning they may be able to take advantage of lower premiums.
Which insurance company offers the best taxi insurance?
There is no universal answer to that question, because such a wide range of variables will be used to determine what level of taxi cover you will be offered, and what premium you will be quoted for that cover.
The best plan is to use a taxi insurance comparison service like Quotezone.co.uk – that way you'll be able to not only compare prices from a range of different insurance firms, but can also discuss the specific details of each policy with the providers in order to understand what is included and what's excluded.
Is private hire insurance different from Uber insurance?
Uber drivers are licensed as private hire taxi drivers, so although the way in which their passengers book a cab may differ a little, for all intents and purposes private hire insurance and Uber insurance are essentially the same thing.
Is PCO insurance different from taxi insurance?
'PCO' is an abbreviation of Public Carriage Office, which is the division of Transport for London that is responsible for licensing black cabs and minicabs in London.
As such, 'PCO insurance' is simply a name given to an insurance policy created for a London taxicab or minicab, whereas taxi insurance is relevant to any taxi driver in any part of the UK.
How can I be sure I've found the cheapest quote when insuring my taxi?
There are hundreds of insurance companies in the UK, and they each use different calculations when determining your insurance premium, so it is unlikely you will ever be absolutely, 100% certain that you've found the very cheapest quote to insure your taxi.
Still, comparing a wide range of insurance quotes and opting for the firm that offers the best taxi cover at the cheapest price will go a long way towards ensuring you aren't paying more than you should be.
---
What our experts say:
"Whether you're a London cabbie, an Uber driver in a major UK city, or a minicab driver in a small town or village, you should never accept your existing insurance company's renewal quote until you shop around first. Taxi insurance doesn't come cheap, and that makes comparing quotes from a range of different providers even more important, because you could save a surprisingly large amount by shopping around for a better deal." – Greg Wilson, Founder of Quotezone.co.uk.
Where can I find a list of taxi insurance companies?
There are hundreds of insurance companies in the UK, ranging from large multinational insurance firms to small, independent brokers, so any list of companies that can insure your taxi is likely to be incomplete.
Insurance providers also add or remove products from their product line on a regular basis, so unless the list was updated regularly it would become inaccurate and unreliable fairly quickly.
A better option would be to use a taxi cover comparison service like Quotezone.co.uk, which enables you to query insurance firms in real time and only receive calls from those firms that are able to offer you an accurate quote for your own particular taxi.
Written by Philip Malcolm Hoey, Editor of Quotezone.co.uk
Reviewed on 1st November 2023 by Philip Malcolm Hoey
Taxi Insurance Comparison