Motorbike Insurance
Compare Cheap Motorbike Insurance Quotes
Compare 25+ providers

Access Cashback & Rewards

97% of reviewers recommend us
Search and compare cheap quotes from over 25 UK motorbike insurance providers, including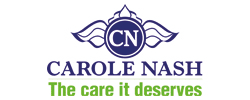 ---
Looking for Cheaper Harley Davidson Insurance?
Search over 25 different bike insurance providers
Quotezone increases your chance of finding a great deal by searching the market for you.
Buy online or by phone
Purchase your bike policy quickly and easily, monthly and annual payment options available.
You could save time and money
Get your quotes by filling in one simple form, compare prices, and start saving.
Over three million users
Join our ever-growing list of satisfied customers today.
Secure & Encrypted
We guarantee your confidence when shopping online by following the latest internet security standards.
Independent and unbiased service
We aren't owned by or have any investment from any insurance company.
What people have to say about us
First insurance I obtained. Good quotes and easy to distinguish which policy might be best for me ie with or without black box etc
Thank you this is best one
4.75/5 from 2915 customer reviews
Motorbike Insurance: Compare cheap motorcycle insurance quotes from UK insurance providers
---
Quotezone.co.uk motorcycle insurance comparison
Shopping around for motorbike insurance quotes used to mean contacting dozens of insurance providers, but now with Quotezone.co.uk you can compare quotes from a wide range of motorcycle insurance providers after completing just one short form. Our independent and non-biased comparison platform lets you quickly find and compare motorbike quotes from across the UK market, helping you find cheaper motorbike insurance.  
Trying to find a cheap motorbike insurance quote?
Our motorcycle insurance comparison technology can help you find the right motorbike insurance quote whether you own a Yamaha, an Aprilia, a Honda, a Harley Davidson or a Ducati.
All you have to do is fill in some brief information about your motorcycle, yourself, and what type of cover you want, and we'll provide you with instant online quotes based on your entered criteria. Your quotes are shown in order of price, from cheapest to most expensive, and you can select the policy you are interested in and go straight through to the provider's website, to buy online or by phone.
If you aren't quite ready to buy, your quotes are saved where you can come back to the Quotezone.co.uk website and review them at any time. Your details are remembered so you can get new quotes instantly.
Over 3 million people in the UK have used Quotezone.co.uk when searching for insurance – join them today and see if you could save money on your motorbike insurance renewal this year!
Compare motorbike insurance quotes now and start saving today!
Motorcycle Insurance Guide
Motorbike insurance is a legal requirement for all motorbike owners in the UK, with third party motorcycle insurance being the minimum level of cover allowed by law.
Levels of Coverage
In the UK, motorbike insurance has three different levels of coverage.
Third party motorbike insurance – This is the minimum legal requirement for roadworthy motorbikes. This basic coverage level could cover the costs of any damage that a motorbike owner incurs to another party if they are in an accident for which they themselves are legally responsible. If the motorbike owner is legally responsible for an accident, they are usually liable for the costs of repairing or replacing the other party's vehicle, and for any medical expenses incurred by the other party. However, the insurance does not cover damage to the at-fault party's vehicle, or any medical expenses they incur.
Third party, fire, and theft motorbike insurance includes third party coverage, and is also likely to pay out if the motorbike is stolen or damaged by fire.
Comprehensive motorbike insurance covers third party, fire, and theft. If the insured motorbike owner is involved in an accident they are legally responsible for, comprehensive coverage could cover the costs of their motorbike repair or replacement, and any medical expenses they incur.
Motorbike Insurance Groups
As with cars, motorbikes are generally categorised by insurance providers into different groups, and the group a motorbike is in then usually determines its basic premium price. However, while cars are categorised into one of 50 groups, the number of groups is much smaller for motorbikes. Depending on the insurer, there may be somewhere between 17 and 22 groups. As with cars, it is likely that the lower the group number of a bike, the lower its premiums are likely to be.
The group a motorbike is categorised in depends mostly on its price, power, and performance level, but other factors such as availability of spare parts and average time required for repairs also come into play.
Usage Classes
Motorcycle insurance is also generally categorised according to the way the bike is likely to be used by its owner. The different groups are social, domestic and pleasure; commuting; business; courier and delivery. These categories will also influence premium costs, with high-use and commercial categories incurring higher premiums. Generally speaking, a Social Domestic and Pleasure policy is considered a standard form of coverage for non commercial use.
Special Coverage
These insurance categories offer specialist insurance for defined groups of people and vehicles.
Classic motorbike insurance: This insurance may often be cheaper than standard motorbike insurance, because these motorbikes are typically on the road less, their owners are more likely to take good care of these bikes, and they're less attractive to thieves.
Modified motorbike insurance: Modifications could look good and add performance and power, but they might also increase premiums for these very reasons. Modified motorbikes are typically more expensive to repair too.
Young or convicted rider insurance: These are considered high-risk categories, and a rider who is in one of these categories could pay higher premiums. Some convicted riders may find it difficult to get insurance, and may want to try a specialist insurer.
Optional Extras
Motorbike owners can choose from several different policy add-ons when they're taking out motorcycle insurance, depending on their needs and preferences. These include the ability to nominate additional riders who are covered when using the motorbike; purchasing coverage for pillion passengers; and purchasing coverage that applies when the owner of the insured motorbike rides another motorbike.
How much is insurance for a 125cc motorbike?
The price of motorbike insurance is dependent on factors, including engine size. For example you can almost always expect to pay more for insuring a 1200cc motorbike when compared to a 125cc. This is due to larger engines being more powerful and having the potential to achieve higher speeds and as a result, greater damages. Given that 125cc bikes have a relatively small engine, they are generally on the cheaper side of the price range with many insurers. However there are many factors which influence your insurance policy and so you'll likely need to take out a quote to get an accurate idea of what you can expect to pay. 
The level of coverage you opt for will also impact your overall premium price as more comprehensive premiums tend to be more expensive.
Comparing Policies
Many factors might be used to determine premium prices, so motorbike owners could have a lot to think about when they compare motorbike insurance online. Important factors include the age and riding experience of the bike's owner, as well as the power and performance of the bike, and where the bike is kept when not in use.
Another important comparison for bike owners to consider could be what category different insurers put the motorbike in. Motorbike groupings aren't as standardised as car groupings, so with motorbikes, there's always the possibility that one or more insurers could categorise a particular bike in a lower group than other insurers, making the premium slightly cheaper.
Comparing policies from multiple providers is also the best way of ensuring you find cheaper deals across the market. Whilst price may be an important factor for many, it is important to remember that a policy which does not meet your needs will ultimately not be very useful. For example if you are a courier who uses your motorbike to make food deliveries, you'll need a form of courier insurance in addition to personal motorbike insurance to operate. This may be a more expensive option than regular motorbike insurance but you'll need it in order to be covered as a courier.
Reducing Premium Costs
Insurance providers will take many factors into account in order to determine your premiums, so there are many opportunities to save on insurance. Some factors such as your age will be out of your control, however there are practical steps which you take to help get offered the cheapest insurance policy possible.
To get cheap motorbike insurance, bike owners could consider the following:
Choosing a lower-performance motorbike in order to qualify for a lower premium, for example a 125cc.
Security is an important consideration in calculating premiums. Owners who keep their motorbikes locked in a secure garage when not in use may face lower premiums than owners who park their bikes in a driveway or on the road.
While third party insurance is often substantially cheaper than comprehensive cover, this isn't always the case. Sometimes it's possible to find comprehensive insurance at a price comparable to that of third party, or even cheaper.
Motorbike modifications could increase premiums, because a modified bike is typically more difficult to repair, due to the necessity of locating special parts.
Completing an advanced training course with an organisation such as the Institute of Advanced Motorists or the British Motorcyclists Federation often allows motorbike owners to qualify for reduced premiums.
Adding other riders to the policy could increase the premium.
Motorbike owners who don't make claims for consecutive years could earn significant premium discounts, which means it's sometimes worthwhile to pay out of pocket for small repairs instead of making an insurance claim.
Finally, note that motorbike insurance policies typically apply two different excess amounts. One could be a mandatory excess, the value of which may be set by the insurer. The other could be a voluntary excess in an amount nominated by the person buying the insurance. A motorbike owner could save on premiums by choosing a higher excess when they're comparing motorcycle insurance quotes, but this may mean paying more out of pocket if a claim is made.
What are motorbike insurance add-ons?
Insurance add-ons are extra coverage options which you can can choose to have added to your main insurance policy. 
Common add-ons include:
Breakdown cover – Not typically included as standard on fleet policies but can prove invaluable if one of your drivers needs roadside assistance.
Goods in transit insurance (GIT) – This covers any goods you're transporting that meet your insurers criteria.
Hire and reward – If you transport other people for money then you'll need this type of insurance.
Employers' liability – In the UK, you'll need this by law if you have any employees. It pays the costs if a member of staff becomes ill or is injured because of work. If you employ staff without this type of insurance you could be fined £2,500 for every day you go without it. Employers liability insurance is usually set up when you start operating your business, however if your fleet is new you can have this added to your policy.
Public liability – This pays legal fees and compensation if a member of the public has an accident or has their property damaged and blames your business.
Personal effects cover – This covers any personal possessions that are stolen or damaged from your vehicle.
Legal expenses cover – This pays legal fees if you need to go to court.
Replacement Keys – In case vehicle keys are lost or stolen, this will cover the cost of getting a replacement.
What are the benefits of motorbike insurance?
There are many benefits to having your motorbike insured, aside from needing it by law to legally drive in the UK it can also give you peace of mind. Ensuring you have the right level of coverage is crucial to making sure you get the most out of your insurance policy. In some instances you may be surprised to learn that comprehensive policies can actually be cheaper than third party only insurance. This is due to riskier drivers tending to opt for the cheapest policy possible, and insurers are aware of this. As a result some lenders may adjust their pricing to reflect this risk, so it's always worth comparing all coverage options to check which options give you the most coverage as you may be surprised by the results. 
Many insurance policies offer the ability to customise your policy to your specific needs. This means you can choose add-ons to your core policy such as breakdown cover and lost keys insurance.
Bike Insurance Comparison