Compare electricity prices and switch today
Cheap electricity tariffs
Save £300 on your annual energy bills*

Over 250,000 people switch every month**
We compare these suppliers and more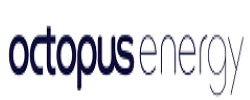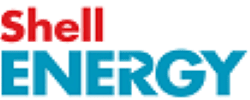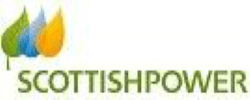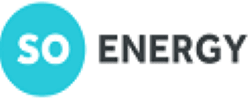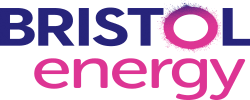 ---
What people have to say about us
Thank you this is best one
Very easy website to use, vast amount of quotes to choose from and lots of information about each policy. Good prices as well.
4.75/5 from 2914 customer reviews
Compare Electricity Tariffs
With Quotezone you can compare electricity tariffs and help reduce your energy bills.
---
If you're looking to compare electricity prices then you've come to the right place. At Quotezone.co.uk you can check top deals from some of the best electricity suppliers at a glance in order to find a tariff that suits your budget.
Plus, as an Ofgem accredited comparison site, you can be confident about getting an unbiased, independent service. Here's what to think about before you make the big switch.
Why compare electricity tariffs?
Being a loyal customer doesn't mean you'll automatically be given most attractive energy prices. So, if you can't remember the last time you switched electricity supplier or energy plan, then chances are you're paying more than you need to.
Regularly comparing electric prices ensures you're getting the best electricity deal available and the good news is, it only takes a few minutes.
What are the best electricity prices?
Suppliers set their own prices by kilowatt hour (kWh) but the average cost per kWh for standard rate electricity is roughly 16p.
On top of the unit cost you'll also need to pay a standing charge – this is the amount it costs to physically supply your home with electricity. Standing charges can also vary and range from around 5p up to 60p per day.
With that in mind, when you compare electric prices it's important to look at both the amount charged per kWh and the standing charge. Deals offering very cheap electricity per kWh might actually have a high standing charge which can increase your overall bill.
Who are the best electricity suppliers?
A lot of this will come down to personal preference and the features you're looking for in an electric supplier. While price will undoubtedly play an important part in choosing a provider, you may also want to think about:
Overall customer service – some electricity suppliers have a better reputation for customer service than others so it's wise to go online and read customer reviews and satisfaction tables. It's also a good idea to compare the average time it takes for a provider to solve a problem – the last thing you want is to have an ongoing issue that lasts months.
Renewable energy – a number of providers fall into the category of 'green energy suppliers', which means they promise to source a certain percentage of electricity from renewable sources such as solar, wind or hydroelectric. If providers aren't able to source enough from renewable energy sources, some will donate to green causes to offset their environmental impact.
Account management – decide whether you want to manage your account online only or receive paper statements. Some contracts are exclusively for online customers so check what your options are if you don't feel comfortable with an internet only option.
Should I switch electricity provider?
Roughly 200,000 people switch electricity supplier each month but it's up to you to decide whether it's the right move for you. Getting a better deal doesn't always mean switching supplier and comparing electricity prices could reveal your existing supplier has a better deal you could move to instead.
Don't forget – switching isn't always just about price either. If you've had enough of poor customer service then it makes sense to take your business elsewhere. Similarly, you may simply decide that you want to support more environmental projects by choosing an electricity supplier who is pro-actively green.
How do I switch electricity provider?
Switching provider is easy – once you sign up for a new tariff with a new electricity supplier they'll manage the whole switching process for you.
When you've confirmed the switch, they'll contact your existing electricity supplier and deal with the switchover. You'll need to take final meter readings but otherwise all you need to do is sit back and wait for the saving to start.
You also have a 14-day cooling off period so it's ok if you change your mind – just let the new provider know you want to cancel the contract.
How long does it take to switch electricity?
Switching electricity provider usually shouldn't take more than 21 days and in some cases it can happen in around two weeks.
When can I switch electricity supplier?
You can switch electricity provider at any point but if you have a fixed rate contract in place it's often best to wait until your switching window opens. Ending your electricity supply contract part way through the term can mean you have to pay a hefty exit fee. To avoid losing out, either make sure the savings you make by switching outweigh this cost or wait until your contract ends.
Your switching window opens 49 days before your contracted end date. According to rules set by industry regulator Ofgem, you can switch at any point during those 49 days without being charged an exit fee.
Will my electric be cut off if I change electricity provider?
Absolutely not – your electricity won't be cut off at any point during the switch. Your new supplier will also use existing cables so there's no need for any work to be done on your home and there should be no disruption. The only thing you should notice, is lower electricity bills.
What are the cheapest electricity tariffs?
Tariff charges and plans change on a regular basis which is why it's crucial to compare electricity prices as your current contract comes to an end. While electricity providers set their own prices and tariffs, they usually fall into one of these types:
Fixed rate tariff – the unit price of your electricity is fixed per kilowatt hour (kWh). Your bills can still go up or down depending on the amount of electricity you use (remember – it's the cost per unit that's fixed not the amount you use). But, if your electricity usage is consistent, a fixed rate tariff can help you budget as you'll know roughly how much you need to spend on bills.
Variable rate tariff – the unit price of electricity goes up and down according to market prices. Although you'll benefit if prices go down, you can expect bills to increase if wholesale costs rise which makes these plans unpredictable and tricky to budget for. The most common variable rate plan is the standard variable tariff (SVT) which is sometimes known as a provider's default tariff. The SVT is typically the most expensive tariff offered by a provider. You can unwittingly end up on the SVT if you don't negotiate a new deal when your old one ends.
Green tariff – this is where some or all of the electricity supplied comes from renewable sources. Many green tariffs also use paperless billing and encourage online account management.
Economy 7 or 10 – economy tariffs need a specific economy meter where you'll be charged two different prices for your electricity – usually one price during the day and another (cheaper tariff) at night.
Prepayment tariff – as the name suggests, you need to pay for your electricity before you use it. You'll usually be given a token, key or card to top up with money which you then put into your meter. Some providers will also let you top up your meter via an app. Prepaid tariffs can be more expensive, but they do give you complete visibility over the amount of electricity you're using.
Feed-in tariff – if you generate your own electricity, for instance through solar panels, you can earn money by selling the energy you generate back to your provider (or licensee). You can't join the feed-in tariff now (it was closed to new applicants in 2019) but if you're already on this type of tariff you can still compare and switch.
Does a smart meter mean cheaper electricity bills?
A smart meter itself doesn't save you money but it can make you more aware of the electricity you're using – which in turn can help you use less and reduce bills.
Smart meters work by sending your provider live updates of the electricity you're using so your bills should be an accurate reflection of your usage compared to estimated bills.
Not all providers supply smart meters so if this is something you're keen to use, then double check if one's offered before you switch electricity provider.
How do I compare electricity providers?
You can compare electricity providers right here at Quotezone.co.uk.
If you can, it helps to have a recent electricity bill to hand as we'll need to ask you some questions about your current tariff and the amount of electric you use. We'll also need to know where you live so we can bring you the best deals in your area.
Why not start your online quote now and see how much you could save?
This information provided by Quotezone is not intended to be and should not be construed as advice. The information is publicly available and is correct as of 9th August 2017
* Ofgem research finds comparing and switching supplier or energy tariff can make a big difference to your gas and electricity bills – with annual savings of around £300 available please see https://www.ofgem.gov.uk/consumers/household-gas-and-electricity-guide/how-switch-energy-supplier-and-shop-better-deal
** Over 250,000 people switch energy company or tariff every month. Please see https://www.energy-uk.org.uk/our-work/retail/switching.html
To see the latest monthly switching stats, please visit Energy UK's website: http://www.energy-uk.org.uk/publication/293-research-and-reports/switchingreports.html"