Compare fleet insurance quotes now
Cheap Fleet Insurance
Quotes from UK insurance providers

One short form – save time & money
Policies and deals from industry leading insurance providers, including



































---
Looking for cheaper insurance?
Norton secured
Our quote form uses 128-bit SSL encryption for your peace of mind.
Over three million users
Join our ever-growing list of satisfied customers today.
You could save time and money
Get your quotes by filling in one simple form, compare prices, and start saving.
Independent and unbiased service
We aren't owned by or have any investment from any insurance company.
What people have to say about us
I am very pleased with the insurance deal you got me
Quick and easy to use and also very competitive
4.81/5 from 16 customer reviews
Fleet insurance policies: compare cheap fleet insurance now
---
Whether you're a small business, a larger enterprise or the head of a household, if you're responsible for insuring a number of different vehicles you might want to consider opting for a fleet insurance policy instead of insuring each one individually.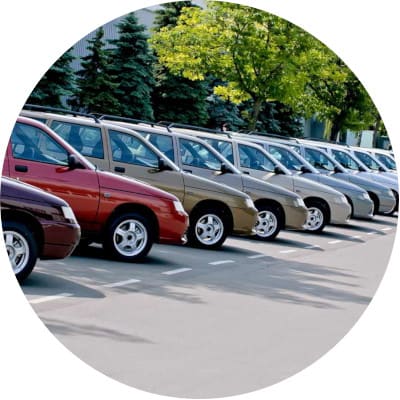 Not only does this type of policy have the potential to save you or your business a lot of valuable time spent on paperwork and admin, but economies of scale mean it could save you money too.
Compare fleet insurance quotes now
What is fleet insurance?
It's insurance for anyone who has to insure more than one vehicle.
The number of vehicles you can have on a fleet policy depends on the insurer, as they all set their own limits. With some insurers you'll only need a minimum of two vehicles in your fleet in order to qualify for fleet insurance, while others will need you to have at least three or even four.
The maximum number of vehicles you can have is usually more flexible, and with some insurers you could have hundreds or even thousands of cars or vans covered by a single fleet insurance policy.
What vehicles can I cover on a fleet insurance policy?
In most cases, you'll be able to insure a range of different vehicles. For example, cars, vans and motorbikes can all be covered under a single policy (sometimes known as a 'multi-vehicle' fleet policy).
If you've only got one type of vehicle you can also find specific policies to cover your needs – for instance motorbike fleet or van fleet insurance.
Why should I choose fleet vehicle insurance?
Fleet insurance doesn't just save you time, it can make admin less of a chore. Having all your vehicles on a single policy means you only have one insurer to deal with, one renewal date to remember and one premium to pay.
Fleet policies can also save you money as most insurers will offer a discount for each additional vehicle you add to the fleet insurance policy.
Bear in mind, though, that if you've only got a small fleet it's still worth comparing separate quotes for each vehicle – just to be sure that two or three individual insurance policies don't work out cheaper than a single fleet insurance policy.
Who needs fleet insurance in the UK?
Fleet insurance is aimed at anyone who needs to insure more than one vehicle, like taxi firms, courier companies or businesses that provide their staff with company cars.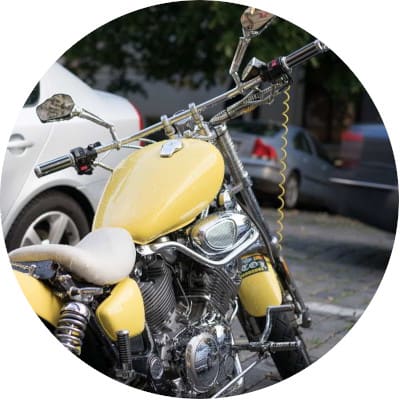 If you've got specialist vehicles in your fleet you're likely to need a more tailored policy though. For example, if you're a haulier you'll need HGV fleet cover because standard fleet insurance doesn't usually extend to HGVs.
Is car fleet insurance just for businesses?
The short answer is no. Both businesses and private vehicle owners can buy fleet insurance policies.
Fleet policies are typically flexible and can be adapted to your needs. For example, families or households with two or more vehicles can buy family fleet insurance. Like other fleet insurance policies, you can mix and match cars, vans and motorbikes, and some providers may even let you add campervans and horseboxes to your fleet insurance plan – just be sure to let your insurer know what you need.
If you've got business fleet insurance but your drivers use vehicles for private use too, then make sure your policy includes domestic use as well.
What levels of cover are available for motor fleet insurance?
You can choose from three levels of cover when you're taking out a fleet insurance policy:
Third party only (TPO) – this is the minimum level of cover you must have by law in the UK if you drive vehicles on public roads. It covers the cost of damage done to other vehicles, people and their property in the event of an accident but won't pay to fix any damage to your vehicles or your property.
Third party, fire and theft (TPFT) – includes TPO and also covers the cost if your vehicles are damaged by fire or are stolen.
Comprehensive – gives you TPFT and also pays for damage done to your vehicles if they're in an accident. Some policies will also include windscreen cover and pay to replace your belongings. This is usually the most expensive level of cover you can buy.
Does vehicle fleet insurance come with exclusions?
Insurance policies almost always come with some limitations and exclusions, although exactly what's included and excluded can vary from one provider to the next.
Some of the most common fleet insurance exclusions include:
No claims discount (NCD) – Unlike individual car insurance, motorbike insurance or van insurance policies, if you insure a fleet of vehicles under a single fleet policy you usually won't earn a no claims bonus for those vehicles.
Theft from unattended vehicles – if a van or car in your fleet is left unattended you could find that your insurer won't pay to replace tools, goods or belongings stolen from that vehicle.
Theft by deception – this is a typical exclusion for many insurance policies, not just fleet insurance. It includes situations like handing over your keys to a valeter who later turns out to be a car thief.
It's also worth bearing in mind that some insurers don't offer a 'third party only' option on their fleet insurance policies. In some instances, comprehensive cover may be the standard option.
What other types of cover can I add to my fleet insurance policy?
You'll be able to add on other types of insurance to your policy to give your fleet the protection it needs, for example:
Breakdown cover – not typically included as standard on fleet policies but can prove invaluable if one of your drivers needs roadside assistance.
Goods in transit insurance (GIT) – covers any goods you're transporting.
Carriage of own goods – insures tools or equipment you own while in transit. This sometimes falls under GIT insurance but isn't always automatically included. If you need it, it's vital to check that it's part of your GIT policy.
Hire and reward – if you transport other people for money then you'll need this type of insurance.
Employers' liability – you'll need this by law if you have any employees. It pays costs if a member of staff becomes ill or is injured because of work. If you employ staff without this type of insurance you could be fined £2,500 for every day you go without it.
Public liability – pays legal fees and compensation if a member of the public has an accident or has their property damaged and blames your business.
Personal effects cover – covers any personal possessions that are stolen or damaged from your vehicle.
Legal expenses cover – pays legal fees if you need to go to court.
Replacement locks – in case vehicle keys are lost or stolen.
Trailer cover – covers you to tow trailers depending on what you have (like a horse box, boat trailer or a flatbed).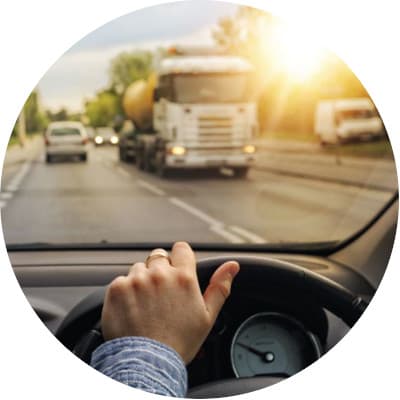 What should I think about when I compare fleet insurance?
The policy you choose should tick all the boxes when it comes to essentials (for instance employers' liability or goods in transit).
You'll need to weigh up cost vs. convenience too. For instance, 'any driver, any vehicle' means any employee (assuming they meet the conditions in your policy, of course) can drive any car you have covered by the fleet policy. These policies give you a lot of flexibility when it comes to juggling cars and drivers, but they're also likely to be much pricier.
You can also find policies that let you add or remove vehicles as and when you need to, which can prove invaluable if you're a growing business.
How can I find cheap fleet insurance?
Finding cheap fleet insurance is a major concern for small businesses, and needless to say the cost of your policy is only likely to rise as your fleet grows.
Still, there are a few things small businesses (or large businesses, for that matter) can do to cut the cost of their fleet insurance. For instance:
Insuring named drivers rather than opting for an 'any driver' policy – 'Any driver' fleet insurance policies offer a lot more flexibility, but they're also riskier from an insurer's point of view which means the premium will be higher.
Only insuring drivers that are over the age of 25 – younger drivers on a fleet insurance policy will almost certainly push the premium up.
Only insuring drivers that have clean driving records – it probably goes without saying that riskier drivers are likely to increase the cost of your fleet insurance.
Paying for your fleet insurance annually rather than monthly – monthly payment plans tend to incur interest and admin fees, which means you'll pay more for your fleet insurance if you opt to pay month
Fleet Insurance Comparison