Compare 4×4 Insurance Quotes Now
Cheap 4×4 Insurance
Quotes from UK insurance providers

Access 1000s of discounts & unlimited cashback with Quotezone Rewards
Don't have your registration number? No problem, click here.
Compare cheap car insurance quotes from over 110 UK providers, including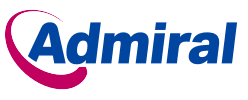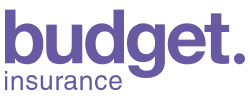 ---
Looking to insure a car for less?
Compare quotes from over 110 car insurance companies
Our car insurance comparison services increases your chance of finding a great deal by comparing 110+ quotes side-by-side.
Buy your car insurance online or over the phone
Sign up online or over the phone, and choose from monthly or annual payment options.
Save on your insurance
One short form is all it takes to compare cheap car insurance policies from over 100 insurance providers.
Over three million users
Over 3 million people save money with us each year.
Secure & Encrypted
We guarantee your confidence when shopping online by following the latest internet security standards.
Independent and unbiased service
We aren't owned by or have any investment from any insurance company.
What people have to say about us
Thank you this is best one
Very easy website to use, vast amount of quotes to choose from and lots of information about each policy. Good prices as well.
4.75/5 from 2913 customer reviews
Compare 4×4 insurance from Quotezone's panel of UK insurance providers
---
Why compare 4×4 insurance quotes?
By comparing quotes from Quotezone's panel of UK car insurance providers, you could find the right policy for your four-wheel drive whether it is a Jeep, Land Rover, Range Rover, or BMW X5. It is worth shopping around for your 4×4 insurance online, as some insurers can offer you better rates than others.
How can Quotezone.co.uk help me find cheap 4×4 insurance?
Quotezone.co.uk takes the hassle out of finding cheap 4×4 insurance quotes by putting you in touch with our panel of UK insurance providers. All you have to do is simply fill in our quote form with some information about yourself and your 4×4, and we will then you can view a wide range of quotes online and select a policy to suit you.
How to get cheap 4×4 insurance?
Getting cheaper 4×4 insurance can be achieved by following some simple steps. These steps are practical and can all accumulate to effectively reduce your premiums.
Parking in a garage or on a private driveway: If you park your car on the side of the road it will probably cost more to insure, because there's an increased risk that your vehicle will be involved in an accident or targeted by thieves.
Installing additional security features: If your car doesn't have an alarm, engine immobiliser or GPS tracker then installing one could result in cheaper insurance. Installing a dash cam can also help keep your premiums down.
Opting for a higher excess: It's important to weigh up whether a cheaper premium is worth the increased risk that you'll have to fork out a significant lump sum if you're ever involved in an accident, but if you are determined to reduce the upfront cost of your insurance you could opt for a higher excess.
Paying annually instead of monthly: While you may have the option to pay for your insurance on an ongoing monthly basis, opting to pay for the full year upfront could reduce the cost a little.
What types of 4x4s can I insure via Quotezone.co.uk?
Types of 4×4 cars you can insure are Landrover, Rangerover, BMW X5, and Jeep to name but a few. Our panel of providers could give you the level of protection required with multiple cover options available. You decide the level of cover required. Why not try our quote system for 4×4 insurance to find a competitive policy to suit you.
Compare 4×4 insurance quotes now and see how much you could save!
4×4 Insurance Guide
4×4 vehicles are usually expensive to run, and they also could be more expensive to insure than the average car. However, 4×4 insurance is a UK legal requirement for any vehicle that's driven on the road, so it's an expense that can't really be avoided.
Levels of Coverage
As with standard cars, 4×4 owners could choose from three levels of insurance.
Third party insurance is the minimum legal requirement for 4×4 insurance in the UK. This kind of insurance could cover the costs of any damage done to another vehicle if the 4×4 owner is in an accident for which they are responsible. This level of insurance doesn't necessarily cover the 4×4 itself, however, when the driver is found to be at fault.
Third party, fire, and theft includes third party insurance and also may cover losses due to theft or fire.
Comprehensive cover is the most inclusive kind of 4×4 insurance. It includes third party insurance and fire and theft protection. As well as this it covers damage from other sources, even including accidents the driver is held responsible for. This may often be the option preferred by 4×4 owners, due to the costs of repairs and replacement parts.
Note that while some 4×4 vehicles could be covered under standard car insurance, some models may be classified as vans, and may need specialist van insurance instead.
Optional Extras
Some optional add-ons that 4×4 owners may choose to add to their policy include:
Some 4×4 owners prefer to choose agreed-value coverage, particularly if they've spent a significant amount on vehicle modifications. These are more expensive, but pay out an agreed sum in the event the vehicle is written off.
Off-roading cover isn't typically included as standard in all 4×4 insurance policies, so owners who plan to use the vehicle for off-roading may need to purchase this cover separately. Specialist insurance may be required for owners who are involved in competitive driving.
Breakdown cover covers the cost of roadside assistance if the 4×4 breaks down while driving.
Some breakdown add ons also provide a courtesy car for the driver if the 4×4 can't be repaired at the roadside.
The legal expenses add on covers the cost of any legal expenses if a third party claims compensation after an accident.
Towing isn't always covered as standard, and may need to be purchased as an add on.
Insurance Groups
Insurance groups are categories that insurers sort cars into on the basis of factors such as price, performance, and power. The higher the group a car is in, then generally speaking the higher the premiums will be. 4×4 vehicles typically end up in higher groups because they're more expensive than standard cars, and because the costs of spare parts and repair are higher than for standard cars. Another factor that increases the group rating of 4×4 vehicles is that they're much larger than standard cars, and as such are more likely than other car types to cause major damage to other vehicles in an accident.
How to Compare 4×4 Insurance Policies
Making thorough insurance comparisons could help a 4×4 owner get 4×4 insurance cheaper than they might have otherwise. And given that this kind of insurance is more expensive than standard car insurance to begin with, taking the time to compare 4×4 insurance online could prove essential.
Compare each coverage level for policies issued by different companies, but don't forget to compare different coverage levels too. Often it could be possible to find comprehensive coverage that's almost as cheap as third party. However, this is less of a consideration for 4×4 drivers, as the high cost of replacement parts and repairs usually means comprehensive coverage is typically preferred over third party insurance.
To find good deals, it could be wise to compare features such as the compulsory excess, inclusions such as windscreen damage, and whether coverage for personal belongings is included. These are all fairly little things in comparison to the cost of repairing a damaged 4×4, but they may add value to the policy.
Other considerations may include whether or not the policy covers the 4×4 owner when they drive other cars, and what kind of coverage they have when another party is driving the 4×4.
Checking exclusions carefully could make sure each policy covers everything that's needed.
Reducing 4×4 Premium Costs
While it's not usually easy to get cheap 4×4 insurance simply because these vehicles tend to be placed into higher insurance groups, with higher base premiums there are several things that a 4×4 owner could do to bring the costs down somewhat.
Adding security improvements such as an alarm or a mechanical immobiliser could reduce the risk of theft.
Parking off-road in a driveway or garage may help save on premiums.
4×4 owners who are low-mileage drivers may be able to get a lower premium by disclosing this information to their insurer. It's important to stay within the maximum mileage allotment however, so this should be chosen carefully.
Paying premiums annually as opposed to monthly could often mean paying less overall.
4×4 owners who opt for automatic policy renewal miss out on the chance to find better deals with other providers each time their policy renews.
Making modifications to a 4×4 could drive up premium costs significantly, as modifications make repairs and obtaining replacement parts more expensive. This may already be expensive for 4×4 vehicles, so modifications could increase premium costs significantly.
While premiums may initially be high for most 4×4 owners, they could cut the costs dramatically over time by driving responsibly and building up their no-claims discount. The discount could increase over consecutive years providing no claims are made on the policy, so 4×4 owners may have the opportunity to save significantly on their premiums.