Cheap Van Insurance
Compare Van Insurance Quotes
Compare 60+ providers and save up to £326*

Access Cashback and Rewards

97% of reviewers recommend us
Don't have your registration number? No problem, click here.
Search and compare cheap quotes from over 60 UK van insurance providers, including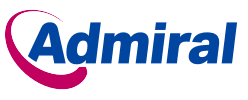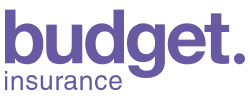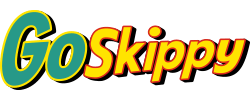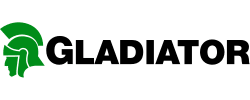 ---
Looking for cheaper insurance?
Search over 60 different van insurance providers
Quotezone increases your chance of finding a great deal by searching the market for you.
Buy online or by phone
Purchase your van policy quickly and easily, monthly and annual payment options available.
You could save time and money
Get your quotes by filling in one simple form, compare prices, and start saving.
Over three million users
Join our ever-growing list of satisfied customers today.
Norton secured
Our quote form uses 128-bit SSL encryption for your peace of mind.
Independent and unbiased service
We aren't owned by or have any investment from any insurance company.
What people have to say about us
Great quick website providing the best cover around!
Don't bother going to the usual comparison sites because they simply DON'T COMPARE!!
4.89/5 from 27 customer reviews
Compare Cheap Van Insurance Quotes from UK Providers
---
If you're a van driver you're probably already aware that van insurance can sometimes cost quite a bit more than car insurance. That's partly because many vans have larger engines than most cars, and they often weigh more than a typical car too – both of which can push a van into a higher, more costly van insurance group.
In addition, a majority of the 4 million vans on the UK's roads today are used as commercial vehicles, which means there's a good chance they'll spend more time on the road and clock up more miles than an average car – two other factors that can push van insurance premiums up.
That's why it's more important than ever to shop around when you're insuring your van, rather than accepting your existing provider's renewal quote. By using Quotezone.co.uk's van insurance comparison service you'll be able to compare quotes from up to 50 of the best van insurance providers in the UK in a matter of minutes, making it more likely that you'll find a suitable insurance policy for your van at a price that won't break the bank.
Van insurance: a guide to comparing the best van insurance policies
What level of cover should I opt for when I'm insuring a van?
As with car insurance, van drivers have three levels of insurance cover to choose from:
Third Party
Third Party, Fire and Theft
Fully Comprehensive Van Insurance
Third party van insurance is the minimum level of cover required under UK law, and as such it's sometimes slightly cheaper than the other two options. So if the premiums you're being quoted for fully-comprehensive van insurance are particularly high (because you're a young van driver, for instance, or because you require specialist van insurance), then it might be worth looking into third party van insurance, which in some cases could reduce your premium a little.
However, it is important to bear in mind that if you're involved in an accident that was your own fault third party van insurance will only cover the cost of damage to the other driver's vehicle, which would mean you'd have to pay to repair or replace your own van yourself.
In addition, the price difference between third party and fully-comp van insurance can sometimes be close to zero, since many insurance providers do take into account the fact that third-party cover has historically been favoured by drivers with weaker driving records. That's why it's a good idea to compare quotes for all three levels of cover and then opt for the policy that offers the most comprehensive coverage at the most competitive price.
Why is van insurance more expensive than car insurance?
There are several reasons for this. For instance, many vans have larger engine sizes than your typical car, and vehicles with bigger engines usually fall into higher insurance groups. Since your van insurance group plays a role in your insurance premium calculation, this means that vans often cost more to insure.
In addition, the vast majority of vans on the road in the UK are used for commercial purposes, which means there's a good chance that they'll spend more time on the road and clock up more miles than a family car that's only used for 'social, domestic and pleasure'.
Will my van insurance be cheaper if I'm using the van for private use?
Yes, insuring a van for private use is usually cheaper than business van insurance, because when your van's class of use is 'social, domestic and pleasure' you're likely to spend less time on the road and clock up fewer miles than a van that is being driven all day long for business purposes.
However, it's important to bear in mind that if you do opt for the 'social, domestic and pleasure' van insurance class of use you won't be able to use your van for any type of commercial or business use – doing so could risk invalidating your policy, even if you only use it for commercial purposes very occasionally.
Which van insurer will offer me the cheapest van insurance guaranteed?
Since each van insurer will use a slightly different insurance premium calculation when they're calculating your premium, and those calculations will apply different weightings to some of the risk factors that will be used to determine whether you're a more risky or less risky van driver, it isn't possible to pinpoint which will insurer will offer you the cheapest van insurance guaranteed.
That's why we always recommend that drivers shop around by comparing van insurance quotes from a wide range of van insurers, which should increase their odds of discovering the providers that are more likely to offer them the best van insurance quotes for their particular risk profile.
Does it cost more to insure a van that has been modified?
Yes, insuring a modified van usually costs more than insuring a van that hasn't been modified, either because the vehicle modification increases the risk of the van being involved in an accident or because they increase the risk of theft.
For instance, engine upgrades, performance enhancements or tinted windows could increase the chance of the driver being involved in a road traffic accident, while adding signage to your Transit van or Renault Trafic could increase the risk of the vehicle being targeted by thieves because it could lead them to believe there might be valuable tools inside.
In addition, some aesthetic modifications, such as specialist paintwork, can result in a higher insurance claim if the vehicle is ever involved in an accident.
Finally, commercial modifications such as the installation of roof bars or a tail lift, could increase the cost of your modified van insurance by adding enough weight to the van to push it into one of the higher van insurance groups.
Will opting for black box van insurance mean I'm offered very cheap van insurance?
Some providers are beginning to offer black box van insurance, which could potentially reduce the premium for younger van drivers – provided they are safe drivers that obey the rules of the road, never speed and always comply with any curfews or other restrictions the policy imposes, of course.
That doesn't mean that you'll be offered very cheap van insurance when you opt for this type of telematics policy, but it should mean your premium is a little cheaper.
Most commercial van drivers still tend to favour standard van insurance policies over black box policies, though, possibly because of the curfews, restrictions and limitations that some telematics insurance policies impose.
How can I find cheaper van insurance?
Firstly, don't automatically accept your insurance provider's renewal quote without using an insurance comparison website like Quotezone.co.uk to compare quotes from a range of insurance companies, because you'll often be able to find a much cheaper van insurance quote than your renewal price.
In addition, the following steps could also help to reduce the cost of insuring your van:
Making use of off-road parking: Vans that are parked off-road when they're not in use have a lower risk of being damaged by a passing vehicle or targeted by thieves, so if you're able to park your van in a garage or on a driveway this could result in cheaper insurance quotes.
Installing an alarm or engine immobiliser: If your van didn't come with a manufacturer-installed alarm or engine immobiliser then installing these security features could lower the cost of your insurance.
Avoiding other vehicle modifications: Apart from an immobiliser or alarm, most other van modifications run the risk of pushing up the cost of insuring a van.
Paying for the full year upfront: If you opt for a monthly payment plan you'll usually pay more overall for your insurance.
Agreeing to a higher excess: Agreeing to a higher voluntary excess could result in a slightly lower premium when insuring a van… although it's important to bear in mind that this does mean you'll have to cover a larger portion of the cost yourself if you ever have to claim on your insurance.
Should I use van insurance brokers?
In much the same way that you shouldn't accept your existing provider's renewal quote without shopping around first, if you do decide to meet with a van insurance broker it would be a wise idea to compare the quotes they are able to provide with those you'd find by using a van insurance comparison service like Quotezone.co.uk.
Of course, if you need specialist van insurance (if you carry hazardous materials, for instance) a van insurance broker might be able to help you find the van insurer that's perfectly placed to offer you the most suitable cover, but for a standard van the best plan could be to use Quotezone.co.uk to compare quotes from a wider range of providers.
*51% of consumers could save £326.59 on their Van Insurance. The saving was calculated by comparing the cheapest price found with the average of the next five cheapest prices quoted by insurance providers on Seopa Ltd's insurance comparison website. This is based on representative cost savings from November 2021. The savings you could achieve are dependent on your individual circumstances.