Cheap Car Insurance
Compare Car Insurance Quotes
Cheap car insurance quotes from over 110 providers

Save up to £490* when you insure your car

Access Cashback and Rewards

97% of reviewers recommend us
Don't have your registration number? No problem, click here.
Compare cheap car insurance quotes from over 110 UK providers, including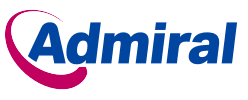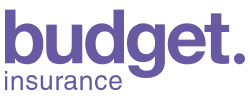 ---
What people have to say about our car insurance comparison service
The quote l got was the cheapest on all the comparison websites
I used other sites to get a car insurance. Quotezone was by far the best. I took a car insurance with an insurance company that they suggested. Since then I had an accident and the insurance company was great and I am very happy with them. To summaries I got a great deal from the financial aspects and also from the customer services aspects. I have already recommended Quotezone to a number of friends and as far as I know two of them have insured their cars via them.
4.89/5 from 38 customer reviews
Compare Car Insurance
Whether you're a learner driver, a student or a seasoned motorist in your 60s or 70s, you don't need to be confused over what insurance is best for you. With us you'll have a much better chance of finding the best car insurance premiums by comparing quotes from a wide range of providers across the UK market.
Why Choose Quotezone.co.uk?
Provisional licence holders as well as older drivers with decades of experience behind the wheel regularly turn to Quotezone.co.uk. Our independent and unbiased insurance comparison platform allows you to compare car insurance quotes in a matter of minutes. Our expertise and panel of UK based insurance specialists mean that finding the right car insurance for you has never been easier!
Compare Cheap Car Insurance Quotes Now
---
A Guide to Finding Cheap Car Insurance Quotes Quickly
Many types of insurance are optional, but car insurance is a legal requirement in the UK. You can face stiff penalties and fines if you are caught driving without it. The only exception is if a car has a Statutory Off-Road Notice (SORN), which means that by law the car can't be driven on public roads and therefore doesn't require insurance.
However, while you can't avoid the cost of insuring your car you can often take steps to increase your odds of finding very cheap car insurance.
First and foremost, an understanding of the factors insurance companies take into account when calculating your insurance premium can help you reduce how much it will cost you.
Your Level of Coverage
Firstly you'll want to consider your level of coverage:
Third party (TPO): This is the minimum level of car insurance required under UK law, and is essentially intended to protect other drivers when you take to the roads. To that end third party insurance covers the cost of damage to a third party's vehicle if you're involved in an accident and you were at fault, but it isn't always the best car insurance policy (even if it is occasionally the more affordable car insurance option) because it will not cover the cost of repairing or replacing your own vehicle.
Third party, fire, and theft (TPFT): This is similar to third party insurance, but will also pay out if your own car is stolen or damaged by fire.
Comprehensive cover: As the name suggests, fully-comp is the most comprehensive level of cover a driver can take out in the UK, and as such it's generally the best car insurance option. This type of policy includes everything that's covered by TPFT, but will also cover the cost of repairing or replacing the vehicle of an at-fault driver. This type of insurance will also pay out if you're involved in an accident with an uninsured driver, which isn't covered by lower levels of cover.
---
What our experts say:
"As counterintuitive as it seems, third party car insurance is often a more expensive option for many drivers, and it also leaves people at risk of further financial damage, so we'd always recommend fully comprehensive, if possible, especially when it's actually a cheaper policy for many drivers and the cost of parts and repairs are surging." – Greg Wilson, Founder of Quotezone.co.uk
---
How Much Does Car Insurance Cost?
In short the answer is it really depends, as the price of your quote will essentially reflect the risk the insurer will face if they offer you coverage. Whilst there are multiple factors which will impact the cost of your car insurance, here is a quick overview of what the average UK car insurance policy costs.
---
What Determines Car Insurance Premiums?
Below is list compiled from the latest data illustrating the most common factors that will determine your premiums. This list will provide you with a good understanding of what insurers take into consideration when calculating your potential premiums.
Your Excess
Most policies have two separate excess amounts. One is set by the insurer and is an integral part of the policy. The second is one that the driver may set themselves, and is usually known as a 'voluntary excess'. To reduce your premium, then, you could agree to a higher voluntary excess, which could reduce the upfront cost of your policy even if it doesn't ensure you'll get the very cheapest car insurance quotes. However, it's important to bear in mind that this does mean you'll have to pay more of the costs yourself if you ever need to make a car insurance claim, or if a third party driver claims on your insurance because you were at fault.
Your Vehicle
Your insurance provider will take a number of factors relating to your vehicle into account when calculating your premium, including:
The car's make and model
Its security features (for example, a car alarm or an engine immobiliser)
Its engine size (a high performance car will cost more to insure than a smart car, for example)
Its insurance group
Its age
Its mileage
Whether or not it has been modified
Whether or not it is an import car
When it comes to your vehicle's insurance group, it's worth bearing in mind that every car is assigned to a group from 1 to 50, with vehicles in lower groups generally cheaper to insure. A range of factors are used to allocate vehicles to a particular insurance group, including the car's value and performance level, the cost and availability of spare parts for the vehicle, and the average time required for repairs.
Your Age
Both road traffic accident data and insurance claims data have demonstrated to insurers that young drivers represent a much higher insurance risk than older drivers. In fact, data from Brake, the road safety charity, has revealed that drivers under the age of 20 are 33% more likely to be killed in a car accident than someone in their 40s or 50s. Research suggests that this is because some younger drivers are more likely to take dangerous risks when they're behind the wheel, while their relative inexperience on the road is also a contributing factor.
The increased insurance risk that younger drivers represent usually translates into higher premiums, while older drivers often find that they're offered very cheap car insurance premiums compared to young motorists – particularly if the older driver has built up a substantial No Claims Discount (NCD) for the past 20 years or more. It's worth pointing out, though, that the relationship between older age and cheaper premiums does break down a little when a driver reaches their mid-70s, because data suggests drivers over the age of 75 are more likely to be involved in an accident than someone who is 10 or 20 years younger.
Drivers in their 70s or 80s are also more likely to be seriously hurt when they are involved in accident, which can also prove more costly for insurers, which means these older motorists will be less likely to be offered the very cheapest car insurance policies. New figures from the DVLA show that a record number of drivers in their 70s are now on the road however, this could potentially have a positive impact on prices as insurers will have to work harder to compete for this increasingly larger demographic. Read our older drivers article for more information on the increasing number of elderly drivers on UK roads, and the impact this can have on insurance premiums.
If you'd like more tips on how you can save as an 18 year old driver, check out our savings tips.
Your Occupation
Your occupation can obviously impact your car insurance premiums if you use your car for work, because it will mean higher mileage, more time on the road and an increased risk of being involved in a road traffic accident at some point. However, even if you don't use your car for business your occupation can still influence the cost of your insurance, because some insurance providers use it as a proxy for your risk appetite.
It probably goes without saying that some job roles are riskier than others and involve more driving. This includes roles such as recruitment consultant who naturally do a lot of driving from client to client. Roles such as nurses, teachers or doctors have lower premiums but are still not in the lowest car insurance premium bracket. Quote data reveals that Paramedics, firefighters and police officers rank the best occupations for lower car insurance premiums. Based on our findings, paramedics pay an average of £452 annually for private car insurance closely followed by ambulance crews at £469, firefighters at £492, and police officers at £565.
For more information on how emergency service personnel benefit from lower premiums, check out our emergency service car insurance guide.
Your Location
Car crime is an important consideration for insurance providers, so your area's crime rate can have a significant impact on whether you're offered very cheap car insurance or a much more expensive car insurance premium. Crime rates are generally higher in big cities, which is why car insurance in London, Manchester, Birmingham or Leeds will often cost more than an average car insurance premium in a rural area. Beyond crime, if you live in a heavily built-up area you are also more likely to be involved in a car accident than if you live in the countryside, which is another reason why it's usually more costly to insure your vehicle if you live in city, even if it's a relatively small one like Aberdeen or Bristol. Finally, where you park your vehicle will also be a factor when you're trying to find the best car insurance quotes – parking the car in a garage or on a driveway reduces the risk of accidents, vandalism and theft, which can in turn result in cheaper insurance.
Your Driving History
Your driving history has two elements – how long you've held your full licence, and whether or not you have any points or driving convictions on that licence.
If you're a provisional licence holder your policy will usually be much more expensive, although it might be possible to reduce your costs by opting for temporary learner insurance instead of taking out an annual policy. Given the fact that many learner drivers pass their test in less than a year this is certainly worth considering. If you're a full licence holder you will likely find that your insurance is prohibitively expensive when you first get your licence, but gradually becomes more cost effective after you've held your licence for a few years…provided you don't receive any driving convictions or have points added to your licence, of course.
If you are given penalty points for speeding, running a red light or some other driving offence your insurance will almost certainly be more expensive until the points are removed from your licence.
Greg Wilson, founder of Quotezone.co.uk states the following, "While the complexity of insurance premium calculations makes it impossible to put a pounds-and-pence figure on it, on average, three penalty points could result in a 5% jump in a driver's car insurance premium, while six penalty points could see the cost of their insurance rise by an eye-watering 25%."
Your Claims History
The main driver on a car insurance policy can earn a No Claims Discount (also known as a No Claims Bonus) for each consecutive year they hold insurance without making an insurance claim. In practice this means drivers can often build up a very sizable discount on their annual premiums if they are safe drivers and never have to make a claim on their own insurance. In fact, some older drivers are able to build up a No Claims Discount of 20 or 30 years, which could amount to a 60% or 70% discount on their premiums. Quotezone.co.uk has found that over three million UK drivers could be benefiting from significant discounts on their premiums from no claims discounts.
Your Medical History
There are a number of medical conditions that could impair a person's ability to drive, and if you were diagnosed with one of them you would need to declare that diagnosis to both the DVLA and your insurer. The full list of conditions that need to be declared is fairly extensive, ranging from diabetes to alcoholism to Alzheimer's, but some of the conditions are age-related which means your medical history is likely to be a more important factor as you get older.
Our experts have identified some surprising conditions which need to be declared to the DVLA by law.
Diabetes
Vertigo
Miscellaneous operations
Prescription medications
One in four brits also suffer from hay fever, with many requiring medication to elevate symptoms. This can pose problems for your insurance coverage however along with potential fines and penalty points. Many hay fever medication promotes drowsiness and can qualify as drug driving when under the influence. It is highly recommended that you opt for non-drowsy alternatives and always check your medication before driving.
You can check here to see if you have a condition which needs to be disclosed to the DVLA.
Your Optional Extras
Most insurance providers offer policyholders a range of optional extras that can be added to their policy, such as breakdown cover, windscreen cover or legal expenses cover. While these extras can prove convenient, and in some cases may be cheaper than taking out separate cover, they will usually increase your insurance premiums a little. Some motorists may also decide to take out a car warranty, which can sometimes be taken out with your existing insurance provider as well although it will usually be a standalone policy rather than a car insurance add-on.
What Else Can Impact My Premiums?
The list above is not exhaustive however it should provide you with a good knowledge of what sort of factors will influence your insurance premiums. If you are interested in finding out what practical steps you can take to get your insurance premiums down read on to see our top data driven tips on how to save.
---
How to get cheap car insurance
Getting cheaper car insurance is on the top of every savvy policy holders mind and with comparison sites like Quotezone.co.uk It's never been easier. Comparing multiple insurance providers will always increase your chances of finding cheaper deals.
In addition, the following factors could help you to reduce your premiums:
Opting for a car in a lower insurance group: If you haven't yet purchased a car, it is worth noting that if you opt for a car in a lower insurance group you can significantly reduce your premiums.
Parking in a garage or on a private driveway: If you park your car on the side of the road it will probably cost more to insure, because there's an increased risk that your vehicle will be involved in an accident or targeted by thieves.
Installing additional security features: If your car doesn't have an alarm, engine immobiliser or GPS tracker then installing one could result in cheaper insurance. Installing a dash cam can also help keep your premiums down.
Opting for a higher excess: It's important to weigh up whether a cheaper premium is worth the increased risk that you'll have to fork out a significant lump sum if you're ever involved in an accident, but if you are determined to reduce the upfront cost of your insurance you could opt for a higher excess.
Paying annually instead of monthly: While you may have the option to pay for your insurance on an ongoing monthly basis, opting to pay for the full year upfront could reduce the cost a little.
Keeping your Insurer updated over changing circumstances: Survey data indicates that 26.4% of policy holders don't update their policies throughout the year with changes to circumstance. If you have also changed jobs and are not driving as much, such as with a remote role, notify your insurer as you could save significantly on your premiums.
Avoid getting penalty points: Having three penalty points can increase your premiums by 5 per cent for the duration of the four years an infringement stays on your license. Our data shows this figure jumps to 25% when you accumulate six penalty points, so avoid these whenever possible and always observe the road rules.
Opting for more comprehensive cover: Quotezone.co.uk has revealed that drivers aged 21 or younger could save an average of 11% by opting for a fully comprehensive policy. This is due to more risky drivers opting for third-party only so Insurers reflect this in their pricing.
Don't mod you car: modifications such as tinted windows, neon lights, exhaust modifiers and even stickers can increase insurance premiums Quotezone.co.uk has found. Some modifications can even void your insurance policy so check that any modifications made are compliant. A shocking 15% of policy holders are also not aware that their insurance can be made void by violating the terms of their policy.
Adding a more experienced driver as a 'named driver' on your policy: If you are a younger driver without many years behind the wheel, adding a more experienced driver as a named driver can help reduce your premiums. Quotezone.co.uk has found that this helps reassure insurers that you will not be the only one using the vehicle and so the overall risk profile improves.
---
Insurance FAQ: All Your Car Insurance Questions Answered:
Does gender affect car insurance?
Women drivers are less likely to be involved in an accident than men, less likely to receive driving convictions and less likely to have penalty points added to their licence. In fact, Road Safety GB, a British road safety organisation, has published data revealing that men receive 72% of all penalty points and 69% of all drink-driving convictions.
That fact used to translate into cheaper car insurance for women, with a number of specialist insurance brands specifically created to provide female drivers with very cheap car insurance (Sheila's Wheels, Diva Insurance and Diamond Insurance, for example). However, that all changed in 2012 when the EU's new gender directive made it illegal for insurance companies to use gender as a factor when calculating premiums. While some of those female-centric insurance brands still exist today, they now serve both male and female drivers and the gender of a policyholder doesn't play any role at all when they're looking for the best car insurance quotes.
Does my car insurance policy give me the right to drive someone else's car?
If you take out third party or third party, fire and theft insurance you will usually only be covered to drive your own vehicle. Some fully comprehensive car insurance policies, on the other hand, also provide the main driver on that policy with third party cover to driver someone else's car. This type of 'any car' inclusion used to be very common on fully-comp policies, but some insurance providers no longer include it as standard so it's essential that you check the wording in your own policy documents before getting behind the wheel of a friend's or family member's car. If an 'any car' inclusion isn't included on a fully-comp policy as standard it may be possible to add it for an additional fee.
What is an insurance excess?
The 'excess' on an insurance policy is the initial portion of the costs that the policyholder would have to pay themselves in the event of an insurance claim.
Here's an example:
If a motorist had a car insurance policy that carried a total excess of £500 and they filed a claim for damage to their vehicle amounting to £2,000 they would have to cover the first £500 themselves, with the insurer covering the remaining £1,500.
Will opting for a high voluntary excess ensure I get offered the best car insurance quotes?
Most policies have two separate excess amounts: a 'compulsory excess', which is determined by the insurance provider and can't be modified or removed; and a 'voluntary excess', which is set by the policyholder and can often be adjusted upwards in order to reduce the annual premium. However, agreeing to a very high voluntary excess doesn't necessarily guarantee you'll be offered the best car insurance quotes, and it's still important to shop around by comparing quotes from a wide range of different providers. It's also important to ensure the excess you opt for won't be beyond your budget in the event of an accident.
What is dash cam insurance?
Some insurance providers may be willing to offer motorists a discount on their car insurance if they have a dashcam installed in their vehicle, because dashcams can offer providers valuable evidence about exactly what happened in the event of an accident. This video footage could potentially help to prove that the provider's own policyholder wasn't at fault, and can also help to reduce the risk of 'crash for cash' insurance claims.
How can I get very cheap car insurance?
When you're starting to search for a new car insurance policy there are a number of things you can do that will increase your likelihood of finding a cheaper quote. First and foremost, you should use an unbiased price comparison platform like Quotezone.co.uk before you accept a renewal quote from your existing provider. That way you'll be able to compare quotes from a wide range of providers in a matter of minutes.
Why is comprehensive insurance cheaper?
Fully comprehensive car insurance offers drivers more protection than lower levels of coverage, which means there are more types of incidents where your insurer might have to pay out. In some cases this is reflected in higher premiums for comprehensive insurance policies. However, some insurers do take into account the fact that riskier drivers often search for less comprehensive cover because they assume it will be cheaper, which could mean there is an increased risk of an insurance claim on some third party or TPFT policies even though the insurer is covering fewer types of incidents on those policies. In practice that means fully-comp can potentially be more expensive, less expensive or the same price as lower levels of cover, which is why it's a good idea to compare quotes for fully-comp even if you're thinking of taking out less coverage.
How can I get free car insurance?
While it's true that there's "no such thing as a free lunch", some companies do offer motorists free car insurance as an incentive when they make a larger purchase. The most common scenario is a car dealership offering drivers free car insurance for 12 months when they buy a brand new car. While this type of incentive is sure to be attractive to many motorists, it isn't always a good idea to search down these offers or use them as the deciding factor when you're buying a car. It's important to make sure you're not paying over the odds for the vehicle (or buying a vehicle you don't really want) in order to secure the free car insurance offer. After all, the cost of that insurance policy will almost certainly have been built into the cost of the car in some way, so you might be getting very cheap car insurance but it isn't entirely free even though the real cost might not be obvious.
How can Quotezone help to find cheap car insurance?
Quotezone.co.uk will help you to find cheaper car insurance through our panel of specialist UK-based insurance providers. Simply fill in our short details form and start comparing multiple quotes in minutes with our non-biased and independent insurance comparison site. More than 3 million users so far have compared insurance with us for cheaper deals, so give it a try yourself and find a great policy today!
Compare Cheap Car Insurance Quotes Here
Written by Greg Wilson
Page last reviewed on 26th October 2023 by Greg Wilson.
Looking to insure a car for less?
Compare quotes from over 110 car insurance companies
Our car insurance comparison services increases your chance of finding a great deal by comparing 110+ quotes side-by-side.
Buy your car insurance online or over the phone
Sign up online or over the phone, and choose from monthly or annual payment options.
Save on your insurance
One short form is all it takes to compare cheap car insurance policies from over 100 insurance providers.
Over three million users
Over 3 million people save money with us each year.
Secure & Encrypted
We guarantee your confidence when shopping online by following the latest internet security standards.
Independent and unbiased service
We aren't owned by or have any investment from any insurance company.
*51% of consumers could save £490.26 on their Car Insurance. The saving was calculated by comparing the cheapest price found with the average of the next four cheapest prices quoted by insurance providers on Seopa Ltd's insurance comparison website. This is based on representative cost savings from June 2023 data. The savings you could achieve are dependent on your individual circumstances and how you selected your current insurance supplier.