Compare Travel Insurance Quotes Now
Cheap Travel Insurance
Compare up to 30 providers

Access Cashback & Rewards

97% of reviewers recommend us
Search and compare cheap quotes from up to 30 UK travel insurance providers, including
---
Looking for cheaper insurance?
Search up to 30 different travel insurance providers
Quotezone increases your chance of finding a great deal by searching the market for you.
Buy online or by phone
Purchase your travel policy quickly and easily, monthly and annual payment options available.
You could save time and money
Get your quotes by filling in one simple form, compare prices, and start saving.
Over three million users
Join our ever-growing list of satisfied customers today.
Secure & Encrypted
We guarantee your confidence when shopping online by following the latest internet security standards.
Independent and unbiased service
We aren't owned by or have any investment from any insurance company.
What people have to say about us
Thank you this is best one
Very easy website to use, vast amount of quotes to choose from and lots of information about each policy. Good prices as well.
4.75/5 from 2914 customer reviews
Travel insurance
---
Compare cheap holiday insurance quotes now
Accidents and mishaps can happen anywhere and at any time – even when you're supposed to be relaxing on holiday. Whether it's something as straightforward as lost luggage or as complicated as a serious accident, if something goes wrong while you're away you could be left high and dry…unless you have a suitable travel insurance policy in place.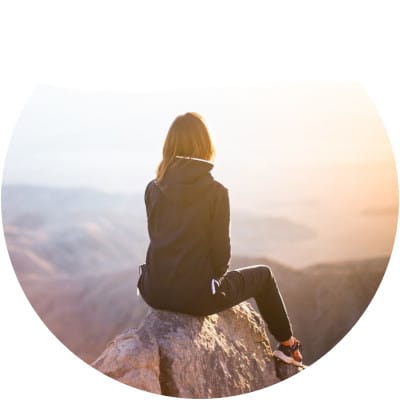 That's why approximately three quarters of British holidaymakers take out travel insurance before they take to the skies (or the seas) each year, according to ABTA.
Of course, if you've made the decision to take out a travel insurance policy before you jet off that doesn't mean you have to pay an arm and a leg for it. In fact, provided you don't have a pre-existing medical condition (such as epilepsy, diabetes or asthma, for instance) you just might find that your travel insurance proves to be surprisingly cheap…and you could find an even cheaper deal when you use our insurance comparison service to compare travel insurance quotes from a wider range of providers.
What is travel insurance?
Travel insurance can cover you against a range risks while you're on holiday, and help with the cost of remedying those unforeseen events.
For instance, the best travel insurance policies may cover the cost of finding your bags if you lose your luggage, or they might cover the cost of overseas medical expenses if you're involved in an accident or contract a serious illness.
In some cases, your holiday insurance policy may also cover you if you have to cancel your holiday at the last minute (if you took ill shortly before you were due to fly, for instance).
What types of travel insurance policies are there?
You can buy different types of holiday insurance depending on where you're going, what you'll be doing and how long you're going for. Options you might want to consider include:
Single trip cover – insures you for one holiday that lasts for a limited period of time.
Annual cover – also known as multi-trip cover, this insures you for 12 months from the policy start date. You can take several trips during this time but only for a limited number of days per holiday.
If you go away two or three times a year, an annual policy might be better value compared to taking out several single trip policies.
It sounds obvious, but you'll also need to make sure the policy you choose covers the country you're going to. In many cases you'll have to choose between Europe and worldwide cover. It's worth knowing that worldwide is often split into two groups:
Worldwide including the USA, Canada and the Caribbean
Worldwide excluding the USA, Canada and the Caribbean
It's vital to check your policy's small print as not all insurers class countries the same way. For example, some travel insurance companies include Egypt, Turkey and Morocco under European cover in addition to worldwide.
You can also opt for more specific types of holiday cover. For instance, family travel insurance usually covers two adults and at least one child living at the same address.
How long can each trip be?
When you're ready to compare travel insurance policies it's important to bear in mind that the vast majority of them will impose a maximum duration each trip can last, and this maximum will usually still apply even if you opt for an annual policy. For example, you might be covered to take four trips in one year with your annual policy but each trip might be limited to a maximum of 31 days, for instance.
If your trip is likely to be longer than this you should either speak to your insurer about extending your insurance or else consider taking out a backpacker insurance policy. These policies are aimed at anyone travelling to lots of different countries for long periods of time (usually at least 12 months continuously). You can use our comparison service to compare travel insurance policies like this as well.
What does holiday insurance cover?
Policies vary from one holiday insurance company to another, but when you're comparing travel insurance policies you should double check whether each policy includes the following features:
Medical expenses cover – this pays for any treatment you need while you're away. Aim for a minimum of £2 million worth of cover but bear in mind that some countries like the USA have very expensive healthcare systems so choose a policy that reflects this.
Repatriation cover – this covers the cost of getting you back to the UK if you have a medical emergency.
Cancellation or curtailment insurance – provides compensation if you need to cancel your holiday or cut it short through no fault of your own. For example, if you become ill and your doctor has told you not to travel.
Missed or delayed departure insurance – pays for any costs you face if your flight is delayed or if you miss it because of a situation that is out of your control (a car accident, for example).
Lost or delayed luggage insurance – compensates you if your luggage is lost, damaged, destroyed or stolen.
In addition to those core travel insurance features, some of the best travel insurance policies may also provide cover for the following:
Personal liability cover – pays legal fees and compensation if someone blames you for an injury or if you accidently cause damage to their property.
Gadget Travel Insurance – can pay to repair or replace gadgets if they're stolen or damaged while you're on holiday.
Based on data analysis by Quotezone.co.uk
Greg Wilson, Founder and CEO of Quotezone.co.uk, said that unfortunately this new research shows that thousands of people have complained about items being stolen while experiencing the best that Europe has to offer.
He said: "Theft can happen anywhere and tourist hotspots are convenient places for criminals to target holidaymakers' wallets and purses whilst they are busy taking in the sites.
"Iconic attractions like the Eiffel Tower in Paris and the Trevi Fountain in Rome are particularly popular with pickpockets as they can move more inconspicuously amongst larger crowds.
"Many holidaymakers are unaware that some of the most popular destinations for Brits have some of the highest incidents of petty theft in Europe.
"Our research revealed some surprising results with Italy having the most pickpocketing mentions and Spain only coming in sixth with five times fewer mentions of theft.
"It is essential always to remain vigilant, leave valuables, like expensive jewellery, in a safe in the hotel and always travel with a secure cross-body bag with zips to secure phones and wallets or even a money belt.
"Try never to leave personal belongings unattended because travel insurance companies require travellers to take 'reasonable care' and could reject claims if items have been left alone.
"It is also important to remember to get a police report for the loss or theft of an item as this will support the insurance claim. Remember to double check what is and isn't covered on the travel insurance policy before heading to these high-ranking destinations, most travel insurance policies cover important documentation such as passports but rarely cover stolen cash and phones. Most providers allow travellers to add on extras that might be needed such as gadget travel insurance."
For savings on travel insurance, Quotezone.co.uk can help.
What isn't covered by travel insurance?
Holiday insurance policies will impose their own conditions and exclusions, and these may well vary from one travel insurance company to another. However, each of the exclusions and limitations must be made clear in your policy documents, which is why it's important to check these before you travel.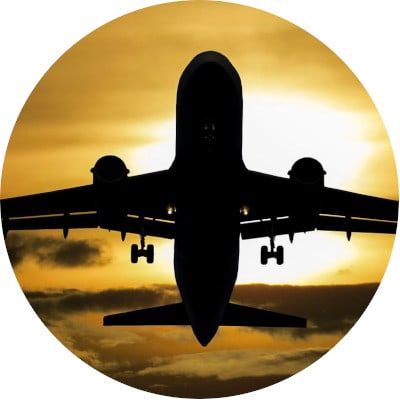 Some travel insurance exclusions are fairly standard, though, which means there's a good chance you won't be covered for most of the following:
Medical treatment that's required due to a pre-existing medical condition (unless you specifically opted for a pre-existing medical condition travel insurance policy, of course)
Medical expenses you might incur if you give birth while overseas (pregnancy travel insurance doesn't treat the pregnancy as a pre-existing medical condition, but you might struggle to find suitable insurance if you are travelling close to your due date)
Flights purchased with airmiles – if you use airmiles to book your flight and that flight is subsequently cancelled you usually won't be covered for the value of that flight, although any additional fees and taxes you may have incurred might be covered.
Injuries or expenses resulting from adventure sports – unless you specifically opted for an adventure sports travel insurance policy you may well find that expenses relating to bungee jumping, skydiving, snowboarding, skiing or scuba diving aren't covered.
What is a pre-existing medical condition?
Pre-existing medical conditions are anything you're having treatment or taking medication for – for example, diabetes or high blood pressure.
If you've got a pre-existing medical condition you might have to pay a higher premium or agree to a higher excess…or you may find that any costs relating to that condition are specifically excluded from coverage.
It might be tempting not to tell your insurer about a condition you have, but not disclosing information can void your policy. This means if you make a claim and the insurer finds out you didn't tell them about something they can refuse to pay out.
What other features should I look for?
You'll usually be able to add extra features to your policy to give you even more protection, for instance:
Cruise Insurance – covers you for risks that might be specific to a cruise holiday, such as cabin confinement, missed port departures or changes to the cruise itinerary.
Winter sports cover – standard holiday policies don't typically cover you for winter sports like skiing or snowboarding. If you are heading to the mountains this can cover you for things like damaged skis and boards.
Adventure holiday insurance – covers you for anything considered risky such as bungee jumping, zip-lining or even pony trekking.
Do I need travel insurance?
You are under no legal obligation to take out travel insurance for your trip, and roughly 25% of British travellers do decide to forego this type of insurance before they head off.
For the other 75% of holidaymakers, though, the peace of mind they get from knowing they're covered is worth the relatively cheap cost of travel insurance. And if you compare travel insurance quotes from a wide range of providers instead of automatically using the insurance company you went with last time you stand an even better chance of finding a suitable policy at a cheap price.
Do I need UK travel insurance?
Travel insurance is still worthwhile even if you're having a 'staycation'.
Cancellations, last minute delays and lost luggage still happen if you're holidaying closer to home, which means a suitable UK travel insurance policy could help you avoid losing out.
I have an EHIC, do I still need travel insurance?
A European Health Insurance Card (EHIC) means you can get the same level of healthcare as locals but it's not a replacement for insurance. It can only be used in certain European countries so if you're going elsewhere you should make travel insurance a priority.
Unlike the NHS, most European countries only offer a basic free or subsidised health service. If you need an operation or medication, you might be expected to pay for it yourself.
Also, it probably goes without saying that your EHIC only entitles you to limited health care, it won't cover you for things like stolen luggage, cancellations or repatriation.
Does travel insurance have age limits?
Some travel insurers do set an upper age limit on policies. If you're over that age you may not be able to get cover or will need to pay more for it.
However, there are several travel insurance specialists who specialise in holiday cover for the over 50s, over 70s and over 80s. These policies are specifically geared towards older travellers and often come with extra benefits like 24-hour emergency medical care so are well-worth considering.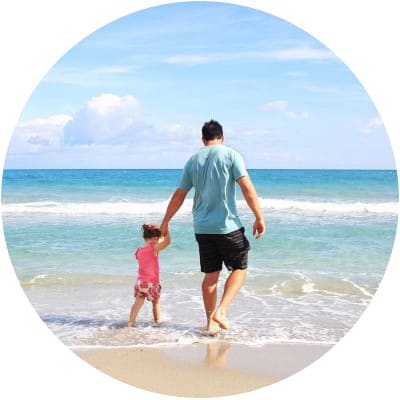 How can I get cheap travel insurance?
When you buy travel insurance it's important to always choose a policy that best reflect your needs. Cheap holiday insurance might tick the box for price but it might not give you the level of cover you actually need – which could cost you a lot more in the long run.
Of course, that doesn't mean you have to spend over the odds. First and foremost, you should compare travel insurance policies from a wide range of providers, but in addition to that there are a few other things you can do help to lower the cost of your policy:
Pay for annual policies upfront rather than via a monthly payment plan
Agree to a higher voluntary excess
See if you're already covered. For example, if you've got home insurance you may already have gadget cover, and some bank accounts in the UK also provide free travel insurance so check before you pay for something you already have.
Only buy what you need. If you only go on one holiday a year there's no point buying an annual policy. Similarly, if you only holiday in Europe don't buy worldwide cover.
How do I compare travel insurance?
Before you compare travel insurance it's worthwhile making a list of 'must have' features – particularly if you need something specific like extreme sports cover.
If you're torn between two policies take a look at the small print to see if one has more limitations than the other.
It's also a good idea to look at how the excess is imposed so that you're not hit with unexpectedly high costs. Insurers determine the excess in a variety of different ways – for example, per person or per separate claim. They may even charge a different excess depending on what the claim is for.
Ready to buy holiday insurance?
When you compare travel insurance quotes with us at Quotezone.co.uk you increase your odds of finding a suitable policy at a cheap price. For example if you are looking for the cheapest travel insurance to Spain or cheap family travel insurance, then your best option is to compare as many quotes as possible.
We work with more than 35 travel insurance companies to ensure you get the best range of holiday insurance quotes based on features and price. To start your quote simply fill out this short form.
"There's a reason three quarters of British travellers take out a travel insurance policy before they set off. While the risk of an accident, illness or other issue while you're abroad isn't likely to be the first thing that comes to mind when you're planning your trip, the truth is that things can go wrong no matter where you are. Travel insurance can offer travellers the peace of mind that they'll be protected from financial impact if their time away doesn't go according to plan." – Greg Wilson, Founder of Quotezone.co.uk.
Travel Insurance Comparison