Compare gas prices and switch today
Cheap Gas Tariffs
Save £300 on your annual energy bills*

Over 250,000 people switch every month**
We compare these suppliers and more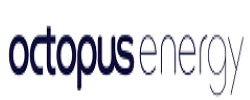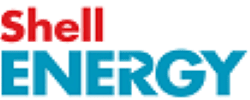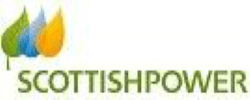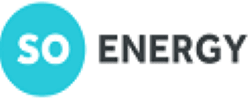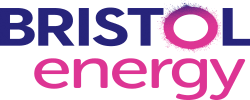 ---
What people have to say about us
First insurance I obtained. Good quotes and easy to distinguish which policy might be best for me ie with or without black box etc
Thank you this is best one
4.75/5 from 2915 customer reviews
Compare Gas Prices – Switch Gas Suppliers
With Quotezone you can compare gas prices and help reduce your energy bills.
---
You could cut your gas bill and save money by comparing gas prices and switching supplier at Quotezone.co.uk. The site makes it quick and easy to do an energy comparison, and if you do decide to switch the whole process will be managed by your new gas supplier for you.
Why compare gas prices
Staying with the same gas supplier year in, year out isn't a guarantee you'll get the lowest prices on offer. Plus, if your existing contract ends and you don't arrange to switch to a new gas tariff, you could find yourself on your supplier's standard variable gas tariff – which is often the most expensive of all.
In fact, it's only by regularly comparing gas prices that you can be confident about paying a fair price for the gas you use at home.
Can I switch gas supplier only?
In short, yes, if you want to switch gas supplier but stay with your existing electricity supplier then you can – even if you have a dual fuel contract in place.
If you have an existing plan in place, double check the terms and conditions set out in your contract. If you leave a contract early, you might have to pay an exit fee. If that's the case, you'll need to be sure that the potential savings you make outweigh the penalty for leaving. Penalty fees are why it's often best to wait until your current contract ends or when your switching window opens.
The switching window is set by industry regulator Ofgem and it opens 49 days before your current contract ends. According to Ofgem rules, your gas and electric suppliers can't charge you an exit fee if you decide to switch within those 49 days, which makes this period an ideal time to compare energy prices.
What information do I need to change gas suppliers in the UK?
To ensure you get an accurate quote, it's best to have your most recent gas bill to hand so that you can see what tariff you're currently on and how much gas you use – measured in kilowatt hours (kWh).
If you don't have a bill readily available, don't worry, you can still compare gas prices, but bear in mind that the quotes you get may not be as precise. You'll also need to tell us where you live so we can search for suppliers in your area as well as let us know how you'd like to pay your bills – for example monthly direct debit.
How long does it take to switch gas suppliers?
Switching gas suppliers is relatively quick – from just over a couple of weeks up to a maximum of 21 days. You also have a 14-day cooling off period so it's ok if you change your mind (just make sure you tell the gas supplier you had planned to switch to that you want to cancel the switch).
Will my gas be cut off if I switch gas suppliers?
No, your supply won't be cut off at any point while the gas switch is taking place.
Will I need new gas pipes fitted?
If you're concerned that switching will mean upheaval, then you can put your mind at rest. Your new gas supplier will use all the existing pipes and supply routes used by your old one. The only thing that will change is the gas tariff you're on, and therefore the cost of your gas bill.
How do I switch gas supplier?
Switching is straightforward. All you need to do is run a gas price comparison and we'll bring back quotes based on what you've told us. Choose the tariff that you want to switch to, contact the supplier and they'll arrange to take over your gas supply from your old provider.
You'll need to confirm some meter readings and sign your new contract but otherwise, your new supplier will handle the whole process for you so there's nothing for you to worry about.
Who is the cheapest gas supplier?
Gas tariffs change on a regular basis which is why it makes sense to compare gas tariffs from a wide range of different gas suppliers when your switching window opens.
If you're on the lookout for other ways to cut your gas bill, why not try:
Turning down the thermostat – lowering the temperature in your home even by just 1° can save you around £80 a year according the Energy Savings Trust.
Insulating doors and windows – DIY draught excluders can be cheap but effective ways to keep the heat inside and save about £20 a year on energy bills.
Servicing your boiler – regular annual servicing might seem like an unnecessary expense but keeping your boiler in good working order will mean it's more efficient. Regular servicing will also pick up any problems early on, before they become expensive to fix.
Will I get a smart meter?
Some, but not all gas providers will supply you with a smart meter, so it depends on whether they're available.
Smart meters send readings directly to your gas supplier, so you only pay for the gas you've used (rather than paying for estimated usage). They're also a good way for you to track the gas you use as you'll be given an in-home display that shows you how much your gas is costing you pounds.
What gas tariffs UK are there?
Gas tariffs vary by supplier, but you'll typically be able to choose from:
Fixed rate tariffs – this are often the most popular tariffs as they fix the price of gas per unit for the length of your contract. If your gas use is consistent, a fixed tariff can help you stick to a household budget.
Variable rate tariff – the price of gas is set by your supplier, but it will change according to wholesale or market prices. While you'll benefit if prices fall, you'll end up paying more if they rise which can make bills hard to predict. Your gas supplier will have what's called a standard variable tariff (SVT) this is also sometimes known as the default tariff. The SVT is typically the most expensive plan your supplier will have and what you can end up on if you don't switch or agree to a new contract when your old one ends.
Prepayment tariff – this is where you pay for your gas before you use it. In most cases you'll have a meter which needs to be 'topped up' with money using a token, key, card or app. Prepaid tariffs are usually more expensive in comparison to fixed rate plans.
Can I switch gas suppliers if I rent?
If you pay your gas bills directly to your supplier and your name is on the bill, then yes, you should be able to switch provider.
Before you do this, just double check the terms of your tenancy agreement. Your landlord may have a 'preferred supplier' in which case you should let them know that you want to switch. You might also be expected to switch back to the original provider when your tenancy comes to an end.
But, if your landlord pays your gas bills (and you pay them back) then you don't automatically have the right to switch. Instead, you'll need to speak with your landlord and discuss the benefits of switching.
This information provided by Quotezone is not intended to be and should not be construed as advice. The information is publicly available and is correct as of 9th August 2017
* Ofgem research finds comparing and switching supplier or energy tariff can make a big difference to your gas and electricity bills – with annual savings of around £300 available please see https://www.ofgem.gov.uk/consumers/household-gas-and-electricity-guide/how-switch-energy-supplier-and-shop-better-deal
** Over 250,000 people switch energy company or tariff every month. Please see https://www.energy-uk.org.uk/our-work/retail/switching.html
To see the latest monthly switching stats, please visit Energy UK's website: http://www.energy-uk.org.uk/publication/293-research-and-reports/switchingreports.html"