Compare vegan electricity prices and switch today
Cheap vegan electricity tariffs
Save £300 on your annual energy bills*

Over 250,000 people switch every month**
We compare these suppliers and more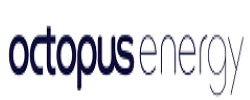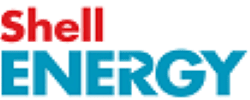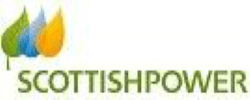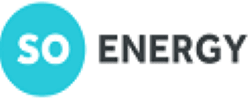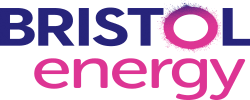 ---
What people have to say about us
Very easy to use website would definitely recommend!
Doncaster, United Kingdom
Easy web site to use also got my car insurance 150 pounds cheaper well worth the visit to Quotezone
4.74/5 from 2242 customer reviews
Compare Vegan Electricity Tariffs
With Quotezone you can compare vegan electricity tariffs and help reduce your energy bills.
---
Around 600,000 people in the UK are vegan – which means they don't eat any animal products or food made using processes involving animal products. In reality this can mean avoiding foods as diverse as sweets (many of which contain gelatine) and even some alcoholic drinks which use animal products in the refining process.
But if you're vegan or want to explore a vegan lifestyle, then what does this mean for the energy you use in your home? After all, even some green energy comes from the burning of animal material – here's what to consider if you're looking for completely animal-free sources of energy.
What is vegan electricity?
Echoing the diet, vegan electricity avoids the use of animal products including by-products within the energy generation process.
How is vegan electricity different from green energy?
Some green energy is generated using animal products. For example, biomass and anaerobic digestion are popular ways of producing green energy, but they can involve burning animal matter.
Although most of us don't even think that energy can be produced using animal material, it's actually a lot more common than we think. Some of the material used includes manure, slurry or other animal waste from farms and the food industry.
Vegan energy aims to avoid the use of animal products at all stages and in every aspect of the energy production process.
Are any energy suppliers Vegan Society-approved?
Currently, Ecotricity is the only energy supplier approved by the Vegan Society. The firm generates 100% vegan electricity harnessing power from the sea, wind and sun.
Ecotricity also produces vegan gas from plant matter and is working on generating gas from grass.
Where does vegan-friendly electricity come from?
Vegan electricity comes from natural sources like water, wind and the sun. In the UK, wind is one of the main sources of renewable energy making up more than half of the country's green energy supply.
Should I switch to vegan energy electricity?
Whether you choose to switch to vegan-friendly electricity is entirely up to you and will depend on how you choose to interpret veganism.
There are pros and cons for both vegan and non-vegan green energy. For example, although some forms of biomass use animal waste, turning it into energy is considered a good use of by-products. On the flip side, it can be viewed as maintaining the cycle of the meat industry.
In short, you'll need to consider the practicalities of vegan energy and the fact that there is currently only one vegan supplier on the market.
Search for green and vegan electricity
You can get a better idea of the whole energy market by comparing what's on offer with us right here at Quotezone.co.uk. We're accredited by industry regulator Ofgem, which means you can trust us to provide 100% unbiased and independent advice about all energy providers.
So, whether you're looking for great gas and electric prices, green or even vegan energy, get value for your money and start your search now.
This information provided by Quotezone is not intended to be and should not be construed as advice. The information is publicly available and is correct as of 9th August 2017
* Ofgem research finds comparing and switching supplier or energy tariff can make a big difference to your gas and electricity bills – with annual savings of around £300 available please see https://www.ofgem.gov.uk/consumers/household-gas-and-electricity-guide/how-switch-energy-supplier-and-shop-better-deal
** Over 250,000 people switch energy company or tariff every month. Please see https://www.energy-uk.org.uk/our-work/retail/switching.html
To see the latest monthly switching stats, please visit Energy UK's website: http://www.energy-uk.org.uk/publication/293-research-and-reports/switchingreports.html"