It's Not Easy Being Green, But Does It Pay?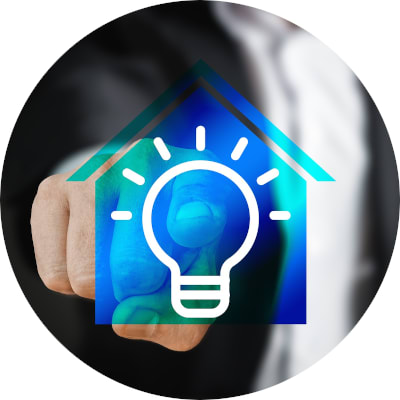 Homeowners in the UK got an unexpected boost in the 2020 budget, with the Chancellor Of The Exchequer announcing a £2 billion Green Home Scheme to give homeowners vouchers to put towards energy-efficient home improvements.
These improvements range from home insulation and draught-proofing through to low carbon heating solutions, such as solar panels. The government hopes that the scheme will encourage homeowners to embrace energy-efficient home heating and insulation solutions. If it is a success, then it could help the UK reach its sustainability targets.
While this grant might seem like a perfect opportunity to bite the bullet and invest in making your home more environmentally friendly, some of the changes you might decide to make can sometimes have unexpectedly consequences beyond lower energy bills.
For instance, installing solar panels can sometimes lead to a sharp rise in your home insurance premiums, and there's a possibility they may even make your home harder to sell.
Many property experts parrot the long-term savings that homeowners could make if they transform their home into an eco-friendly paradise. However, they often overlook the short-term costs and the additional extras that homeowners will need to fund, such as increased home insurance costs and more. Unless you intend to live in the same house for 20 years or more, some of these changes could end up proving to be more of a burden than you'd expected.
As one of the UK's leading home insurance comparison websites, Quotezone.co.uk understands how attractive going green can be for homeowners. But we also know that many environmentally friendly home modifications aren't necessarily wallet-friendly, which is why we've outlined how they can affect your home insurance premium, your ability to sell your home and more.
Going Green Can Make Your Home Insurance Premiums Skyrocket
One common concern many homeowners have when they're considering installing energy saving features is the extra costs they might face in the future, including the higher cost of home insurance.
All insurance providers, whether they're providing home insurance or offering coverage for your car, bike, or anything else, use a range of variables to calculate their premiums, with each variables helping to determine your insurance risk. If changes or improvements you make to your property are considered to be factors that increase the risk of an insurance claim being made, your home insurance premium will rise accordingly.
Solar panels are likely to have a bigger impact on your home insurance premiums than most other environmentally friendly home improvements, for two main reasons:
Solar panels are heavy, and the extra weight they place on your roof joists can lead to 'roof spread' unless your joists have been reinforced prior to the installation. Roof spread is a serious structural issue that can cause a lot of damage to walls, window frames, door frames and plasterwork.
When solar panels are being installed the installer will need to make a series of holes in your roof, and these holes can increase the risk of a leaking roof. Some solar panel installers don't seal the holes correctly, but even correctly sealed holes can lead to leaks if the sealant errodes.
Other issues that could affect your home insurance premiums include:
Increased repair costs: If you replace your windows or doors with energy-efficient solutions like triple glazing or photovoltaic glass (PV glass), they will almost certainly cost more to replace in the event of an accident or storm damage. Many home insurance providers will take this increased cost of repair into consider – and raise your premiums accordingly.
Higher rebuild cost: One of the variables home insurance providers use when calculating your premium is the rebuild cost of your property. While permanent fixtures like solar panels while often be covered as part of the rebuild cost if your home ever has to be rebuilt, this does mean your total rebuild cost will rise – and your premium could rise accordingly.
Additional Bills: Not all home insurance providers cover solar panels and other energy-efficient solutions, so check before you install anything. If they refuse to cover it, then you could be left with a hefty bill if these solutions get damaged, or if they cause harm to your property. If you lease the solar panels rather than buying them outright your home insurance provider is less likely to cover them, and you could find that you have to pay hefty fees to repair or replace the panels or take out additional insurance to cover any accidental damage.
When you're choosing an eco-friendly solution it's important to bear in mind that every home insurance provider is different. As such, you should always contact your provider before you choose a solution, and check to see if another home insurance company could give you a deal. Compare home insurance prices to make sure you're getting the best deal.
Poor Quality Installation Could Cost More Than You Bargained For
As well as paying for your new environmentally-friendly home improvement solution, you've also got to consider installation.
Many reputable companies charge high fees for installation because they use certified staff who have extensive experience and won't damage your home and cause a home emergency.
If you try to save money and choose a cheaper fitter, or you accidentally hire someone who isn't as good as you thought, then the result could be catastrophic for your home and your bank balance.
In most cases, your home insurance policy won't cover damage caused by your contractor; you'll need to ask them to pay to fix it or contact their liability insurance provider to make a claim.
If they refuse to pay and are unwilling to provide details of their insurance provider, then you could face a lengthy court battle to get the case resolved.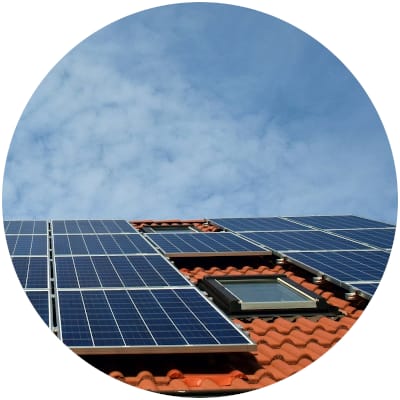 All of this costs time and money, so you might find that it's easier to pay to fix the damage yourself. Whatever happens, a poor installation could cause a home emergency that leaves you with a substantial bill, and you could end up paying to have your solution installed twice. You'll also have to foot the bill for any accidental damage that the first fitter caused, which could amount to several thousands of pounds. If they were installing an expensive energy-saving product, like a ground source heat pump or costly PVC windows, then you might have to pay to fix them as well as your home.
Even if your contractor is experienced and certified, they could still cause accidental damage to your property, particularly if they're undertaking extensive work on your home. Incorrectly fitted solar panels, for instance, could cause severe structural damage to your property, so think long and hard about whether your new energy-saving solution is worth the risk.
Maintenance And Cleaning Shouldn't be Overlooked
After installation, you also have maintenance to consider. If the solution requires regular inspection or cleaning then you'll need to pay for this, and it could add up to a significant chunk of money. These additional costs could far outweigh the savings you make on your energy bills.
As such, if you're planning on adding energy-efficient solutions to your home, you need to check out the costs of maintaining them. The upfront cost, combined with Government subsidies, might seem attractive, but if you end up paying more in ongoing maintenance costs then it might not be worth the investment.
Installation and energy-efficient windows are low maintenance, but they cost a lot to replace, so you could find that your home insurance payments rise.
Solutions such as solar panels will cost significantly more money to maintain; the average cost of servicing solar panels is at least £100 a year. When combined with the costs of repairs and specialist cleaning materials, this could become a significant issue – and one that your home insurance won't cover, because those costs are classed as normal maintenance and upkeep.
Green Grants And Initiative Aren't Permanent
For some homeowners, the appeal of energy-efficient home improvements is the grants they'll receive from the Government for adding them to their property.
If you're planning on taking advantage of a grant or initiative, then you need to remember that these schemes don't last forever.
One example of this is the Feed-In Tariffs scheme, which allowed solar panel or wind turbine owners the chance to sell unneeded electricity back to the national grid. The scheme ended in 2019 and stopped taking applications in March of 2020.
As a result, anyone who was previously planning on earning extra money from their solar panels or wind turbines will lose out now that the scheme is over.
So, it's important to remember that these schemes run out and that you might not even be eligible for them. If you're planning on applying for a grant, interest-free loan or any other scheme, then you need to check the terms before you commit.
It's Not Always Easy To Sell An Eco-Friendly Home
When you're adapting any part of your home, it's not just what you want that you need to consider. Eventually, you're probably going to sell your home, and that means you need to consider the appeal of your new eco-friendly solutions.
Solar panels and other noticeable solutions can reduce your home's kerb appeal and damage the first impression that your home gives to potential buyers.
Also, not all mortgage providers will lend money to buy a home with solar panels, particularly if you entered into a lease agreement with the installation company rather than buying them outright. Without a mortgage, most buyers won't be able to afford to buy your home, which could make it practically impossible to sell it.
Of course, there are also some benefits if you're selling a home with eco-friendly home improvements, such as raising your home's EPC rating and making it more energy-efficient.
Many Green Solutions Don't Save As Much In Energy Bills As You Might Think
As well as the cost of your home insurance policy, you've also got to consider the savings that you will make to your energy bills, and whether or not they outweigh the additional costs of your home improvements. Many energy-efficiency solutions tout the vast amounts that you could save if you install their solutions, but you need to weigh the savings against the costs.
While costs vary depending on your usage and the size of your home, the average UK electricity bill is around £104.50 per month, which adds up to £1,254 a year.
However, the average cost of a ground source heat pump is between £33,000 and £37,500, while solar panels cost between £4,000 and £6,000 – yet neither will fully heat your home.
You can pay that cost outright, or buy the solution on finance and pay a monthly fee, but financing it will increase your costs even more.
As well as the purchase cost, you'll also need to pay maintenance fees and the additional cost of adding this product to your home insurance policy.
All of these costs add up, so you need to make sure that the cost of running and maintaining the solution doesn't overshadow the potential savings that it will provide.
Conclusion: Going Green Affects More Than Just Your Home Insurance Costs
As we've shown, many home sustainability solutions might seem like a good idea for environmentally conscious homeowners, but they can cost a significant sum over time, so you need to consider more than just your home insurance and the initial cost.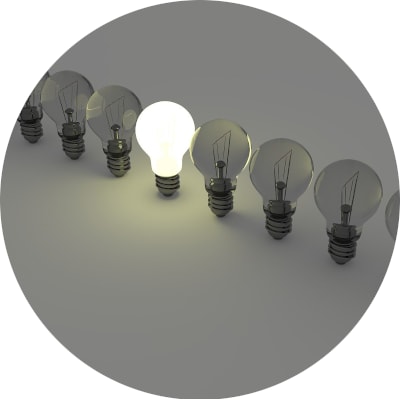 While going green and reducing your energy consumption is essential, it shouldn't come at a cost to your home's value and extra expense.
Still, just because your energy-efficient home additions will cost you more money in the long run, doesn't mean that you need to abandon all thoughts of living a sustainable life. Some approaches, such as improving your home's insulation, can raise the value of the property and reduce its energy consumption without increasing your home insurance cost or increasing your risk of damaging your property.
Check the exact costs of adapting your home and making it more environmentally friendly, and then calculate whether you can afford it.
There are many cost-effective changes that you could make to your life, which won't rachet up your home insurance costs, including cutting meat and dairy out of your diet, relying less on transport powered by fossil fuels, and much more.
If you want to double check out how a home improvement or environmentally friendly addition could affect your home insurance premium, then visit Quotezone.co.uk's Home Insurance Comparison.
You can also explore how much alternative energy saving solutions will add to your premiums, so you can find the right solution that doesn't cost the earth – literally and figuratively.