Car hire myths busted – here's how to avoid costly mishaps
07/11/2023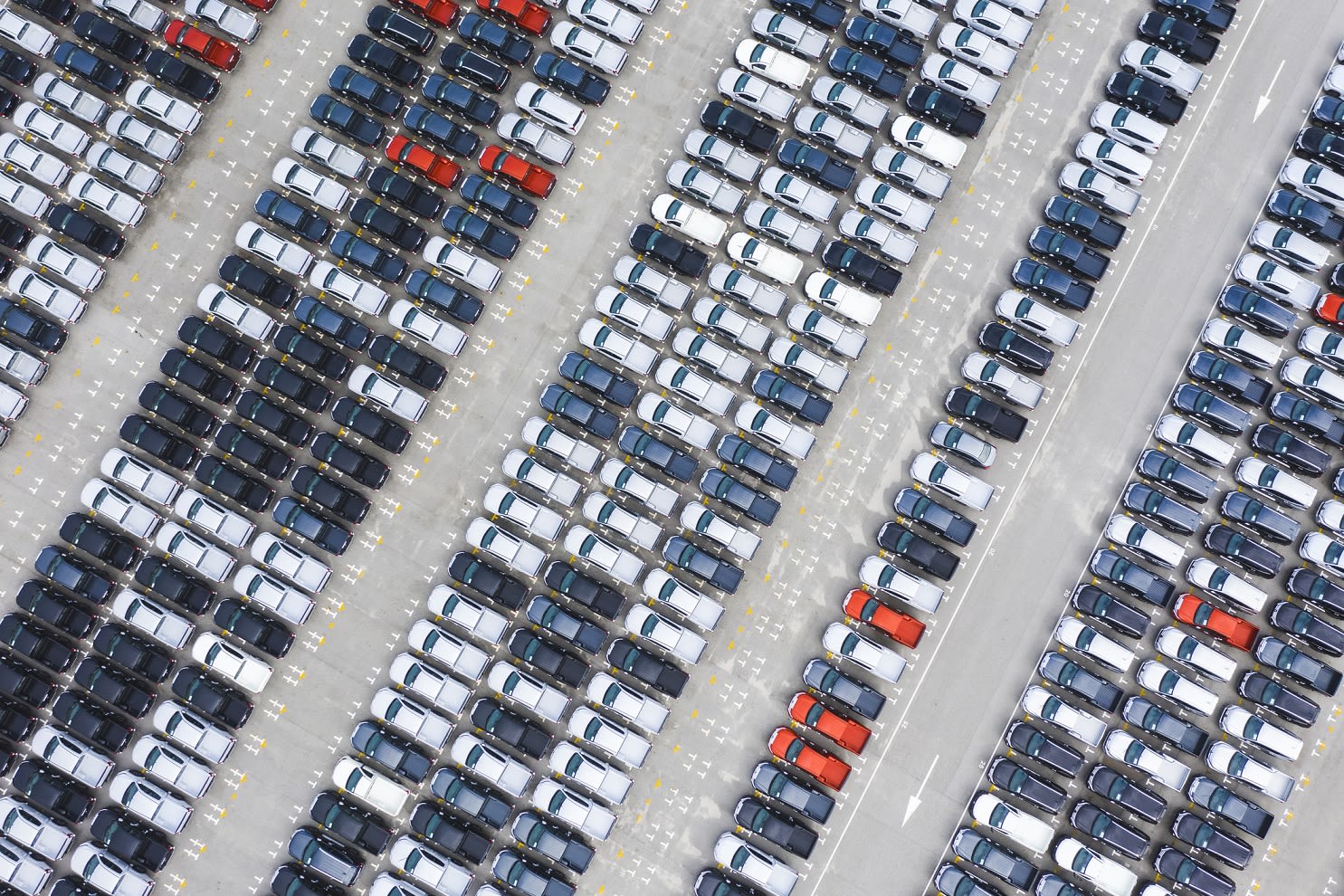 Many families are keen for a holiday closer to home that costs less this year. The staycation boom has created a wealth of investment in local attractions and accommodation for tourists to explore, with thousands of local travellers taking short flights to other parts of the UK.
In just one month last year, almost 500 million available seat miles were scheduled, all going from a UK airport to another UK airport, that's over 18,000 flights.*
However, the recent new car shortage is putting a dampener on domestic holidaymakers as they struggle to find a suitable rental car at an affordable price.
Affected by the war in Ukraine and even Brexit, new car production has been reduced, struggling with logistics and a lack of car parts such as semiconductor chips, all having a knock-on effect within the car rental market – creating a low and slow supply of rental vehicles, reducing availability and pushing up prices.
With the issues predicted to escalate as car rental users are forecast to continuously increase between 2023 and 2027 by 0.2 million – estimated to reach a new peak of 6.48 million users by 2027.**
CEO and Founder of price comparison site Quotezone.co.uk, Greg Wilson, says: "The car industry has had a turbulent couple of years, affecting all aspects of motoring from repairs to fuel – all hitting drivers in the pocket. With families keen to explore tourist spots around the UK, there is a surge in demand for hire cars which is driving up prices.
"To help keep costs down, travellers need to book as early as possible, most rental providers have free cancellations up to 48 hours before so if you find a better deal nearer the time you can cancel and save the difference.
"It's important though to do your research before you arrive at the rental desk, take a look at their fuel policies and insurance packages and see if there's cheaper options available – drivers can feel under pressure at the desk and make last minute purchases, often at escalated prices.
"Hiring a car is often shrouded in mystery, am I too young to hire a car? Do I need a credit card? We created a watch out list to help holidaymakers avoid falling into the common misconceptions associated with hiring a car, to help people explore ways to create savings and enjoy a UK mini-break for less."
A recent Quotezone.co.uk survey showed that the biggest reason stopping more people from hiring a car was price, with nearly a third, 27%, saying it was too expensive.***
Here's Quotezone.co.uk's top eight tips and myths debunked to help families hit the road and save some cash this half-term:
IS IT A MYTH YOU NEED A CREDIT CARD WITH £1000 TO HIRE A CAR?
Yes, you normally need a £1000 security deposit. Individual car suppliers are all different, some take credit and debit card, but be careful, some only take credit card. Refunds will be released back to the card immediately after the car is safely retuned with no damage but note the bank may take a few days for it all to go through. Also be wary of who is driving – the credit/debit card needs to be in the drivers name.
I HAVE A DRIVING LICENCE BUT AM I STILL TOO YOUNG?
Most firms tend not to rent a car to anyone under 25 and even under 30 years old for some premium cars so always check the terms and conditions of that particular provider before making a booking. Note new drivers normally need to have held their licence for at least 12 months.
YOU DON'T HAVE TO REFUEL BEFORE HANDING THE CAR BACK DO YOU?
Yes you need to refill the car back up to the same amount of fuel as you received, if your hire terms were based on a 'full to full' policy. Failure to do this means the hire company will charge to refill, normally at a higher rate than you would find locally yourself and some even add an admin charge of approximately £10. Some providers offer a fuel policy before you set off, with various pre-paid options, so its worth chatting through with the individual supplier to see if that would work out cheaper for your particular journey.
AIRPORT HIRES ARE ALL AT THE AIRPORT, RIGHT?
If you're flying in to collect a car, be careful to look at airport hires, some hire firms can be nearby rather than in the airport terminal, meaning you'll need to factor in the additional shuttle bus to and from collection points. Note the collection and drop off times affect the daily cost – you might find you're close to paying for a day less so worth bearing in mind when planning your journey.
DO I HAVE TO TAKE OUT INSURANCE WITH THE RENTAL FIRM?
The hire car comes with insurance included in the rental price as standard, tending to be third party protection, theft and collision damage – with an expensive excess cost. Most companies will ask you if you want to upgrade to their premium insurance package which normally includes a refund for any incurred excess charges plus sometimes a whole range of extras such as breakdown assistance, misfuelling and cover for any flight delays. Note all rental companies have a varying cost for this additional excess insurance so it's best to shop around.
WHAT IF I ALREADY HAVE INSURANCE ON MY OWN CAR, DOES THAT COVER ME?
Afraid not, you'll need to check your policy terms and conditions but almost all policies, even fully comprehensive cover, exclude cover for driving a hire car, either at home or abroad. You could take out a specialist car hire excess insurance policy to cover you, sometimes these might even be included with higher end travel insurance policies, so it's good to check.
WATCH OUT FOR EXTRAS?
Be careful of extras, they all cost more money – child seats, additional drivers, even GPS could be approximately £30-£50 each. Some providers mention it before payment, others will only make you aware at the desk, where it is often more expensive. Some providers offer child booster seats for free so worth doing your research. Also note the mileage allowance and tweak to suit your journey, it can be very expensive if you exceed your allocation.
YOUR TURN TO DRIVE?
Additional drivers need to be declared and paid for at the desk or when booking so if you intend on sharing the journey you need to decide before you set off. The additional driver will also need a valid and in date driving licence that they've held for more than 12 months.
As a price comparison site, Quotezone.co.uk helps millions of people in the UK save millions of pounds every year on home, car and personal finance products, it's never been more important to compare and save.
References:
* https://simpleflying.com/uk-busiest-domestic-air-routes-guide/(August 2022)
**https://www.statista.com/forecasts/516713/number-of-users-in-the-car-rentals-market-in-the-united-kingdom
***Quotezone.co.uk's findings are based on a randomised survey of 1,000 respondents across the UK during May 2023, which represents a margin of error of approximately 5% at a 95% confidence level.
---
This article is intended as generic information only and is not intended to apply to anybody's specific circumstances, demands or needs. The views expressed are not intended to provide any financial service or to give any recommendation or advice. Products and services are only mentioned for illustrative rather than promotional purposes.