Cost of Living Sees Surge in 'Side Hustles'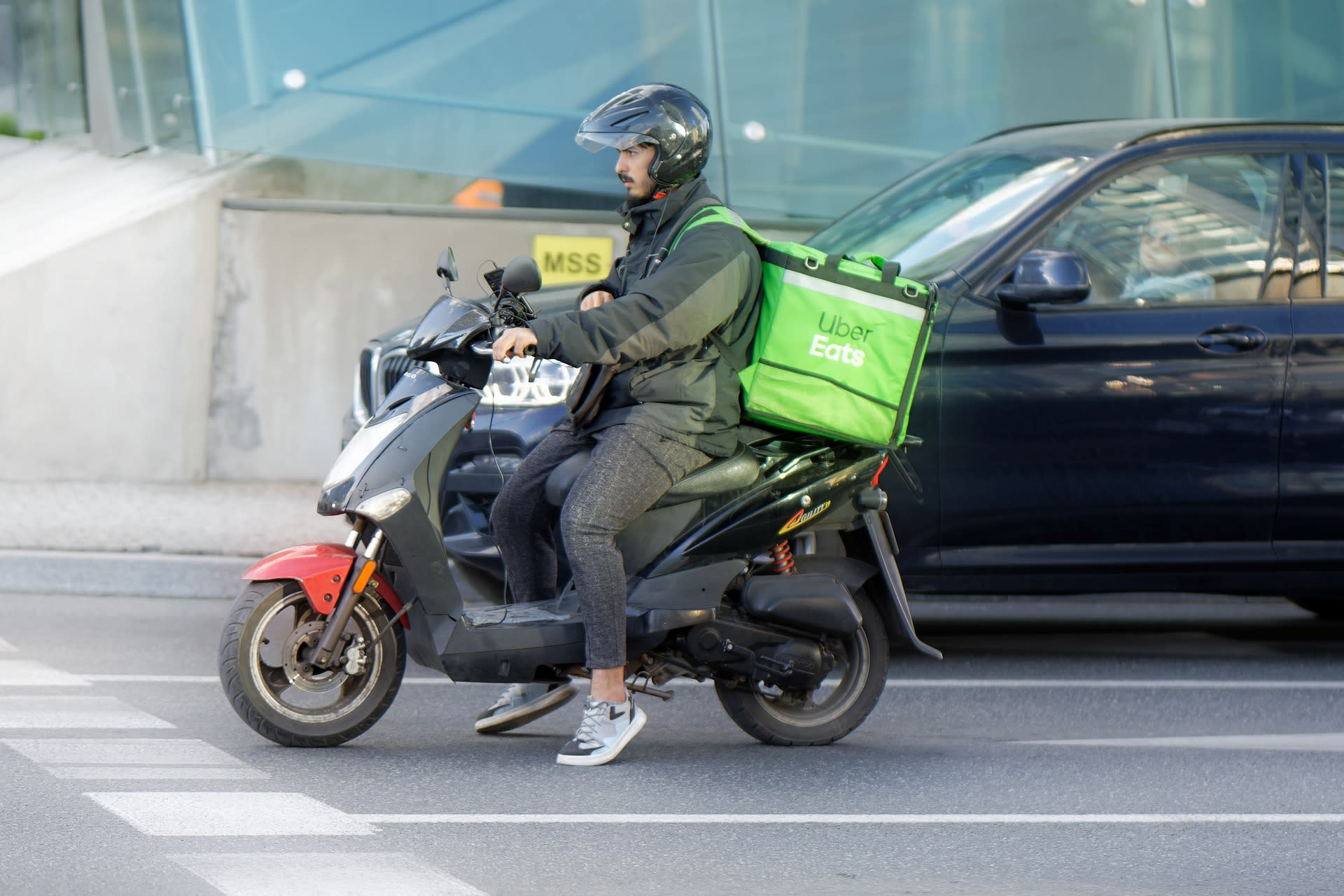 Delivery Drivers Continue To Spike Post Pandemic
Food delivery gigs are still proving popular despite the end of lockdown, according to new research from Quotezone.co.uk.
Quotezone.co.uk, which compares fast food delivery courier insurance, says demand for the niche insurance product is up 54% in Q1 of 2022 compared to Q1 2021 – with part-time work accounting for 82% of demand.
The data shows 94% of those taking out fast food cover have a year or less of no-claims bonus, which could suggest many are trying food delivery work for the first time, as it is compulsory to have insurance. The average age of policyholders is 34.
A study by Henley Business School supports the findings, showing 1 in 4 UK adults have a 'side hustle' – with those aged between 25 and 34 the most popular age band. Furthermore, two-fifths of the UK workforce and 37% of Generation Y manage a side hustle of their own, this contributes £72 billion a year to the UK's GDP.*
The Quotezone.co.uk data also revealed the most popular companies to deliver for are Uber – 37% – Deliveroo – 25.7% and Just Eat – 15%, with independent shops making up 10.6%.
The research covers fast food delivery drivers on scooters, mopeds, motorbikes and bicycles.
Greg Wilson, Founder of courier insurance comparison website Quotezone.co.uk, comments:
"People just need to be careful and check that they have food courier insurance coverage for their type of vehicle and nature of work. Anyone using a licensed vehicle needs to take out the appropriate insurance or face a £300 fine and 6 penalty points.
"Those who are fast food delivery drivers, will be under pressure to deliver before the food gets cold and will likely drive a moped, scooter, motorbike or bicycle. That style of work can put them at an increased risk on the roads – this is where fast food courier insurance is essential."
Quotezone.co.uk helps around 3 million users every year, with over 400 insurance brands across 60 different products including general courier insurance and courier insurance for the food industry or other side hustles such as motor trade insurance. Recommended by 97% of reviewers on Reviews.co.uk.
---
This article is intended as generic information only and is not intended to apply to anybody's specific circumstances, demands or needs. The views expressed are not intended to provide any financial service or to give any recommendation or advice. Products and services are only mentioned for illustrative rather than promotional purposes.