Quotezone FinTech Scholars Crowned
One of the UK's leading financial comparison platforms Quotezone.co.uk, has announced the winners of this year's Fintech Scholarship, an initiative designed to help foster greater diversity in the sector by asking students from outside the world of fintech to explore what it could potentially offer them.
One winner was chosen from Scotland – Kelsey Hunt, a second year student at St Andrews University, who wrote – FinTech and Small Business: a Dynamic Duo – highlighting the important role of fintech in the small business sector. And one winner was chosen from England – Ella Henry, a MPhil student studying Biological Sciences at the University of Cambridge, who wrote a piece entitled – Fintech in a finite world: The price of protecting our planet focusing on climate change and the role fintech can play in helping create a sustainable future. Kelsey and Ella both win a £1,000 bursary to help cover any educational fees such as textbooks, course materials and living expenses.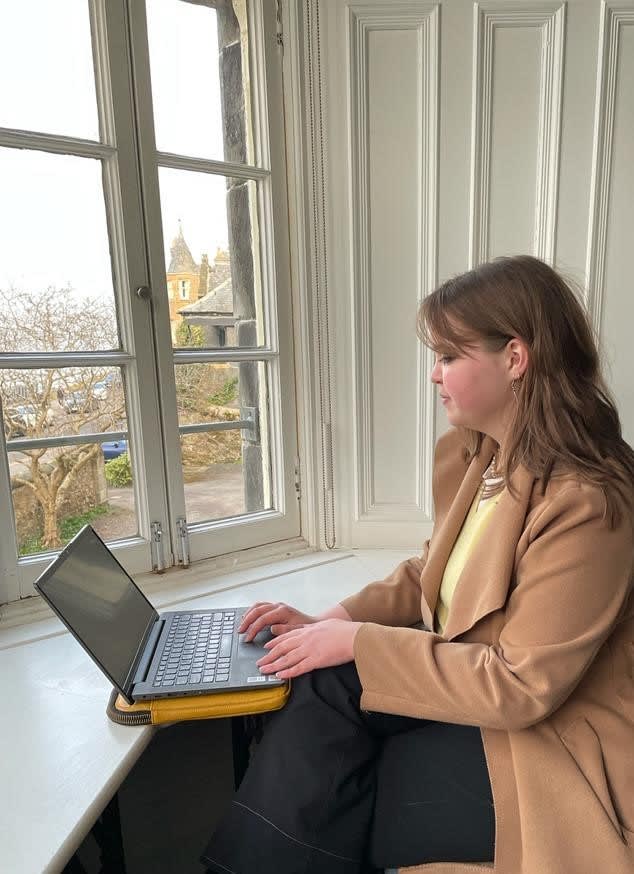 Scotland has been hailed as a global leading fintech hub with 15 universities teaching bespoke fintech courses, over 175 fintech startup success stories and a wealth of investment opportunities from public, private and academic investors. Stephen Ingledew from FinTech Scotland comments: "Encouraging participation from the diversity of young people across our communities will further spur fintech innovation in all aspects of our personal and business lives, thereby ensure an inclusive approach to the economic opportunities ahead."
British fintech firms continue to entice lucrative international investment, having just hit the multibillion-pound peak of investor interest in July 2021. There are now 13 UK cities with at least 10 fintech companies, estimated to employ nearly 53,000 people.
Marja Lahelma-Barnsley, Programme Leader for MSc Financial Technology at Manchester Metropolitan University, comments: "FinTech is reshaping the ways that financial needs are met. Man Met's FinTech qualifications are built with a recognition that innovation needs new ideas even more than it needs new tech.
Greg Wilson, the fintech entrepreneur behind Quotezone.co.uk, comments: "Congratulations to our Fintech Scholarship winners, Kelsey Hunt and Ella Henry – these insightful blogs were just two of many interesting entries in their year's scholarship.
"It's encouraging to see so many students proactively researching and discovering fintech – from all educational backgrounds. Diversity is key to building an innovative team for the future. I studied Mechanical & Manufacturing Engineering and started my career as a Stress Engineer at Bombardier Aerospace before I created Seopa, now our brands CompareNI.com and Quotezone.co.uk are household names in financial comparison technology."
Seopa has been recognised with six Deloitte Technology Fast 50 Awards, and has been awarded a Deloitte Best Managed Company Award each year for the past five years – now a Gold Standard Best Managed Company since 2020. As a leading fintech employer, Seopa has been investing in recruitment throughout lockdown, with new fintech roles currently available.
---
This article is intended as generic information only and is not intended to apply to anybody's specific circumstances, demands or needs. The views expressed are not intended to provide any financial service or to give any recommendation or advice. Products and services are only mentioned for illustrative rather than promotional purposes.