Strange to Insure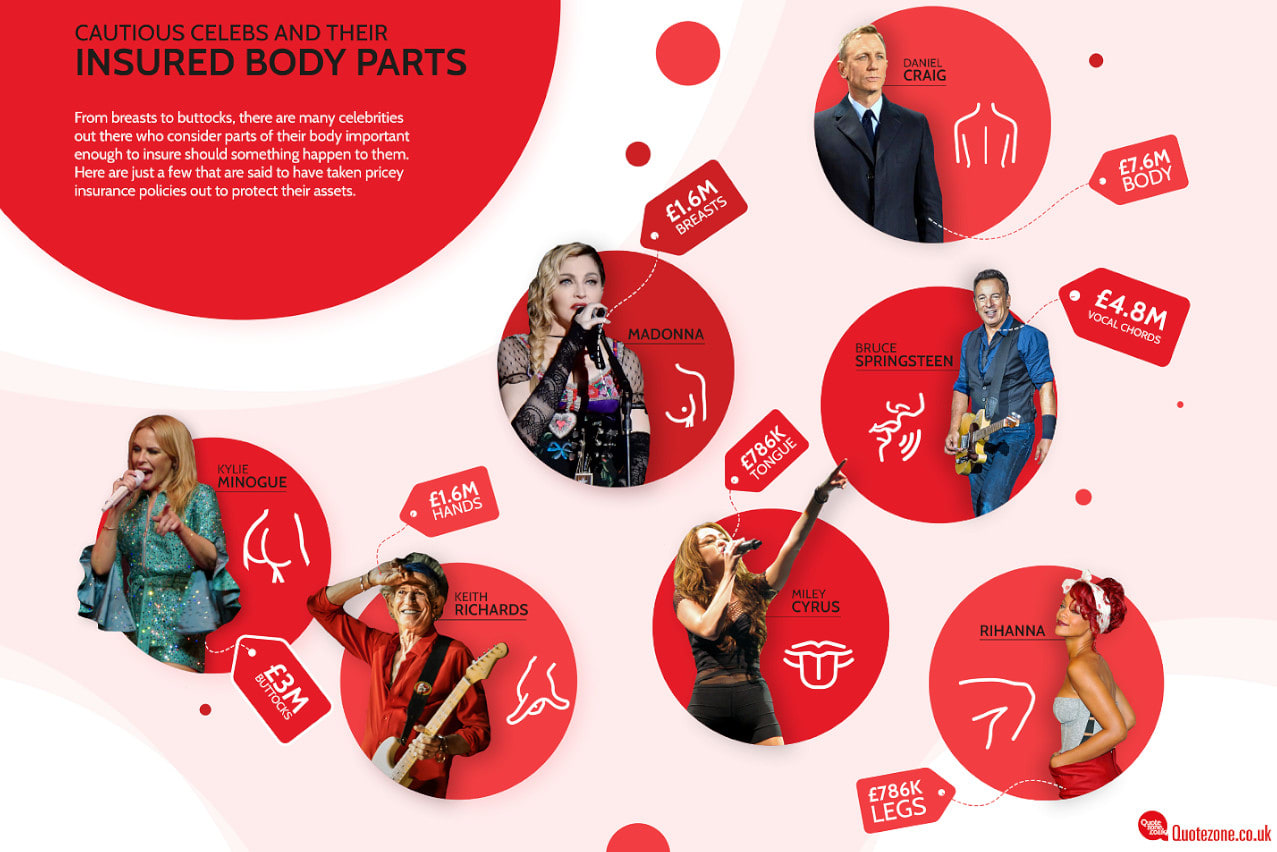 Loch Ness Monster Attacks, Cold Feet and Valuable Body Parts: The Most Bizarre Insurance Policies
A leading insurance comparison website has researched the most bizarre insurance policies ever taken out, revealing that protection against Loch Ness Monster attacks, cover for wedding day 'cold feet' and body part insurance were some of the weirdest.
Back in 2005 swimmers were insured for £1m against Loch Ness Monster bites, while in 2013 a shipping company that operates cruise ships on Loch Ness took out a similar policy that would cover them for up to \$1.5 million worth of damage the legendary sea creature might inflict on their ships.
A surprisingly large number of celebrities have insured body parts, but perhaps the most prescient insurance policy was the one taken out by the All England Lawn Tennis Club (AELTC), which has been paying £1.5 million a year for pandemic insurance for Wimbledon following the SARS outbreak in 2003. The AELTC is expected to receive a pay out of roughly £114m after Wimbledon had to be cancelled this year due to COVID-19.
Some of the other weird and wonderful insurance policies Quotezone.co.uk's research revealed include:
'Injury by falling coconut' insurance
'Cold feet' wedding insurance
Alien abduction insurance
Multiple-birth insurance
When it comes to insuring celebrities' assets, some of the biggest sums insured include:
Kylie Minogue – Buttocks for £3m
Keith Richards – Hands for £1.6m
Madonna – Breasts for £1.6m
Miley Cyrus – Tongue for £786k
Rihanna – Legs for £786k
Commenting on the research, Greg Wilson, founder of Quotezone.co.uk, said: "Insurance is all about mitigating risk, so it should come as no surprise that insurance policies are by no means limited to car insurance and home insurance. If an underwriter is willing to bear the risk then it's possible to insure almost anything.
"It's truly fascinating to see some of the risks-less-ordinary that some policyholders are willing to pay a premium to insure themselves against though. While an argument can made for why many of the most iconic celebrities are willing to pay to protect the assets that their careers may well depend on, it's a little more surprising that multiple different policyholders have taken out Loch Ness Monster insurance."
While loch ness monster insurance and coverage for Kylie Minogue's bottom are a little too specialised to find through a price comparison site, the Quotezone.co.uk platform does help policyholders compare quotes for a surprisingly wide range of insurance types, with everything from kit car insurance to caravan insurance, from learner driver insurance to driving instructor insurance, and from fishing boat insurance to fish and chip shop insurance, available through Quotezone.co.uk.
---
This article is intended as generic information only and is not intended to apply to anybody's specific circumstances, demands or needs. The views expressed are not intended to provide any financial service or to give any recommendation or advice. Products and services are only mentioned for illustrative rather than promotional purposes.