Compare minicab insurance quotes now
Cheap Minicab Insurance
Quotes from UK insurance providers

One short form – save time & money
Policies and deals from industry leading insurance providers, including




























---
What people have to say about us
Extremely quick and easy – really impressed. Already told family and friends about the site.
Very good service. Would use again
4.93/5 from 14 customer reviews
Compare Cheap Minicab Insurance Quotes
---
If you're an experienced minicab driver you'll probably be (painfully) familiar with the fact that minicab insurance often costs significantly more than insuring an equivalent vehicle for domestic use.
In fact, run-of-the-mill, cheap-as-chips car insurance could be as much as 60%, 70% or even 80% cheaper than insuring the very same vehicle for use as a mini cab.
But even though most cabbies wouldn't exactly describe their minicab insurance policy as 'cheap', the old saying still holds true: "look after the pennies and the pounds will look after themselves".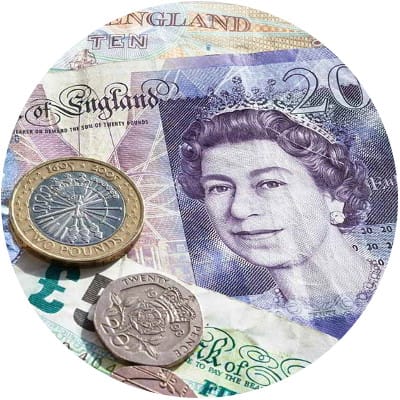 That's why the savviest PHV drivers will compare numerous minicab insurance quotes from a diverse range of PHV insurers before deciding on which firm to go with.
That way they can be sure that they're getting the best mini cab insurance policy at the cheapest possible price.
So what are you waiting for? Compare minicab insurance now
Beyond compare: Other things you can do to find cheap minicab insurance
Beyond comparing quotes from a range of different taxi insurers, there are a find other things minicab drivers can do to increase the likelihood that they'll find cheaper minicab insurance.
Here are four things you can do (or rather, four things you shouldn't do) in order to find cheap mini cab insurance.
Don't allow your existing minicab insurance policy to automatically renew: Renewal quotes are sometimes less competitive than the quotes you might be offered by a new insurance provider, so rather than allowing your existing mini cab insurance policy to automatically renew you should compare a range of quotes for PHV insurance each and every year, and go with the provider that offers the best policy at the cheapest price.
Don't park your minicab on a busy street when you're off duty: Whether you're a London minicab driver or you drive your taxi in a small town or village, parking your minicab at the side of the road when you're off duty could increase the risk of the vehicle being involved in an accident or targeted by thieves. So if you have the option to park your taxi off the street when you're off duty your insurer could offer you a cheaper quote that reflects the decreased risk.
Don't opt for monthly insurance payments: Paying for your mini cab insurance on a monthly basis might be more convenient, but it could also be more costly. By opting to pay for your full policy upfront each year you could save a bit of money on your premiums.
Don't opt for an imported car or other high-end motor: Imported cars often cost more to insure, as do other high-end motors. If you'd like to find cheaper private hire insurance then opting for a cheap, reliable minicab instead could help reduce your costs.
Ready to run a minicab insurance comparison? Then click here. Have other questions you need answering first? Then continue reading…
How much will it cost to insure my minicab?
That will depend on a few things – the type of minicab you own (or plan to buy), how old the vehicle is, where you live and work, how long you've held your licence, whether or not you have points on your licence, whether or not you have a No Claims Bonus…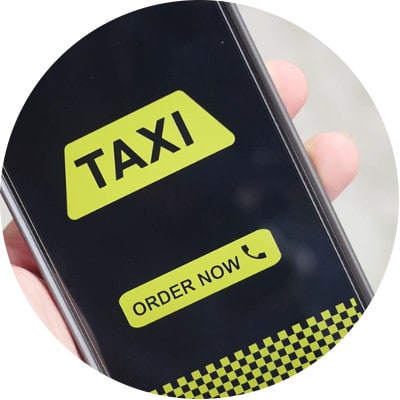 With so many variables impacting the cost of insuring your mini cab, the only way to get an accurate price for your own particular vehicle and driving history is to compare mini cab insurance quotes.
How old does a minicab driver have to be?
There isn't usually an upper age limit for minicab drivers, although there aren't too many centenarians shuttling passengers around Birmingham or Bristol!
There is a minimum age, though – two minimums, actually: one set by the local authority's taxi licensing division, and one set by minicab insurers.
Many taxi licencing agencies have a lower age limit of 21, but in many cases minicab insurers are a little stricter, with many stipulating that drivers must be at least 25 years of age to take out a PHV insurance policy with them.
There are one or two taxi insurers that will insure younger drivers, though, so it could be worth requesting insurance quotes even if you are under the age of 25.
Do I need ordinary car insurance in addition to minicab insurance?
When you take out minicab insurance it's important to double check whether the policy includes 'personal use cover' as standard – this cover will mean you're still insured to drive your minicab even when you're off duty.
If the policy doesn't include personal use cover as standard you should be able to add it as an optional extra, although there may be an additional cost for this.
What's the cheapest private hire insurance policy?
Minicab insurance offers three different levels of cover:
Third party, fire and theft
Third party cover for your minicab is usually the cheapest of the three, with fully comprehensive offering more coverage but at a higher price.
Does minicab insurance include public liability cover?
Most minicab insurance policies will not include public liability cover as standard, so if you've made the decision to take out this type of insurance policy for your taxi you will either need to add it to your policy as an optional extra, or else take out a separate public liability insurance policy.
Does minicab insurance include breakdown cover?
Again, many minicab insurers will not include breakdown cover as standard when you sign up for PHV insurance, although some might.
Assuming breakdown cover isn't included in your policy, you can either add it on as an optional extra or sign up for standalone breakdown cover.
What are the most common exclusions with minicab insurance?
Many taxi insurance companies will incorporate the following exclusions into their minicab insurance policies:
Driving illegally, for example driving under the influence of drugs or alcohol, or operating as a minicab driver without a valid PHV licence
Permitting an unauthorised driver to drive the vehicle
The theft of your vehicle if the keys have been left inside the minicab
Operating as a minicab driver outside of the region outlined in your insurance policy.
Taxi Insurance Comparison