How many tourists visit London?
23/10/2023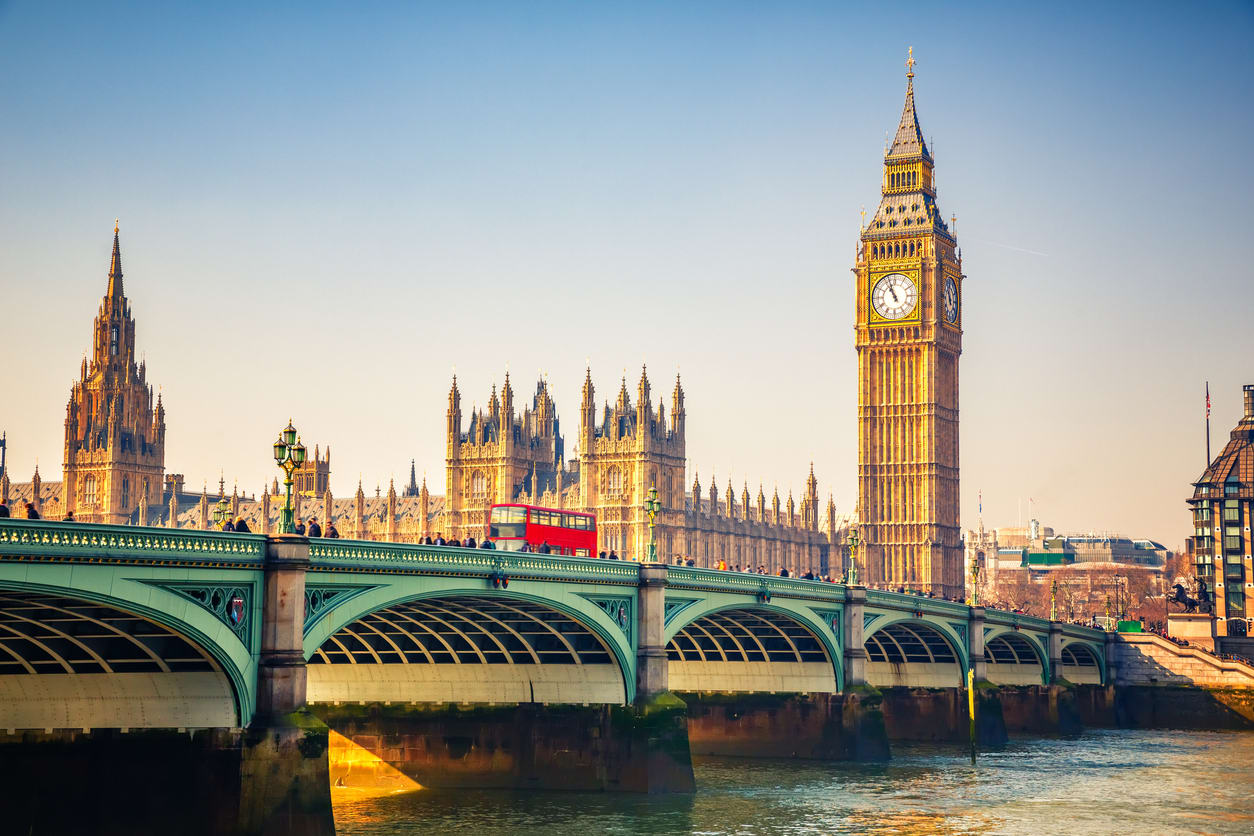 London is one of the most iconic capitals in the world and can be considered a truly global city with millions of tourists travelling far and wide each year to pay London a visit. The City of London Corporation states that London attracted no less than 7.8 million visitors from all across the globe in 2021, and this is still nothing compared to pre-COVID tourism stats. Current tourism numbers for 2023 are still being collected, however it is far more likely that the number of tourists visiting London has climbed back to pre-pandemic levels. London has historically scored consistently in the top 5 for the world's most visited cities and this seems unlikely to change any time soon. Other contenders for this title have fluctuated over the years between Bangkok, Hong Kong, Paris and New York.
How many tourists visit London each year
When tourists think of the UK, more often than not they'll think of London. The iconic Big Ben along with Towerbridge and the changing of the guard at Buckingham Palace. Royal Ceremonies and Pageantry and bright red telephone boxes and double-decker buses have all made their symbolic mark internationally. London is also still the world's highest net exporter of financial services, rivalled only by New York. This far-reaching image has done much to cement London's place as an international city and boosted its standing as a major world cultural and economic hub. Not surprisingly, many tourists to the UK view a trip to London as a must and this results in some impressive visitor numbers every year.
According to the City of London, the number of day visits in 2021 stood at 7.2 million. This was actually a quiet year for London when compared with the total number of estimated visitors for other years. In fact this figure is nothing when compared to the number of tourists that visited London pre-covid, with a colossal 19.7 million day visitors in 2019 alone. As for 2023 we are still waiting for the official data to be collected, however it is likely that the true number of tourists visiting London will be much closer to pre-Covid numbers than those experienced in 2021 if not more.
London tourism statistics
Here are the official figures for London tourist numbers in recent years:
| Visitors | 2019 Figures (pre-Covid) | 2020 Figures | 2021 Figures |
| --- | --- | --- | --- |
| Number of visits | 21 million | 4.6 million | 7.8 million |
| Total visitor spend | £2,104 million | £409 million | £756 million |
| Number of overnight stays | 1.3 million | 0.3 million | 0.6 million |
| Number of day visits | 19.7 million | 4.3 million | 7.2 million |
| Number of visits to City attractions | 7.44 million | 1.56 million | 1.54 million |
City of London Tourism Statistics
…
According to VisitBritain, the number of estimated tourists to the UK in 2023 will be 37.5 million with American tourists expected to make up the lion's share of these numbers. Whilst the number of visitors to London for 2023 is still being collected, it is likely that numbers will be up significantly from the 2021 figures of 7.8 million visitors to at least 19 million visitors.
Why is London so popular among tourists?
On the surface of it, it may seem that London is a popular tourist destination simply due to its status as the capital city of the UK. This is a great oversimplification of London's wide-ranging appeal however and doesn't do it justice.
Many of the UK's globally recognised cultural icons that have become synonymous with Britain are located in London. London is also the UK's largest and most diverse city with a huge variety of entertainment, nightlife, pubs and restaurants and cultural events. London is also a place where you can find luxury goods, high-street fashion, and affordable fashion, all on the one street.
There are also major annual celebrations held in London such as the New Years fireworks display which is broadcast to millions around the world in line with the celebrations of other major world capitals. If you also pay London a visit around the holiday period you can see many iconic areas such as Covent Garden fully brightened by festive decorations and displays. There is also the Winter Wonderland event held annually at London's Hyde Park.
Easy rail access from the major international airports like Heathrow and Gatwick makes London an even more tempting stop over…unfortunately for many however, it'll take much more than just a day to see London in all its glory.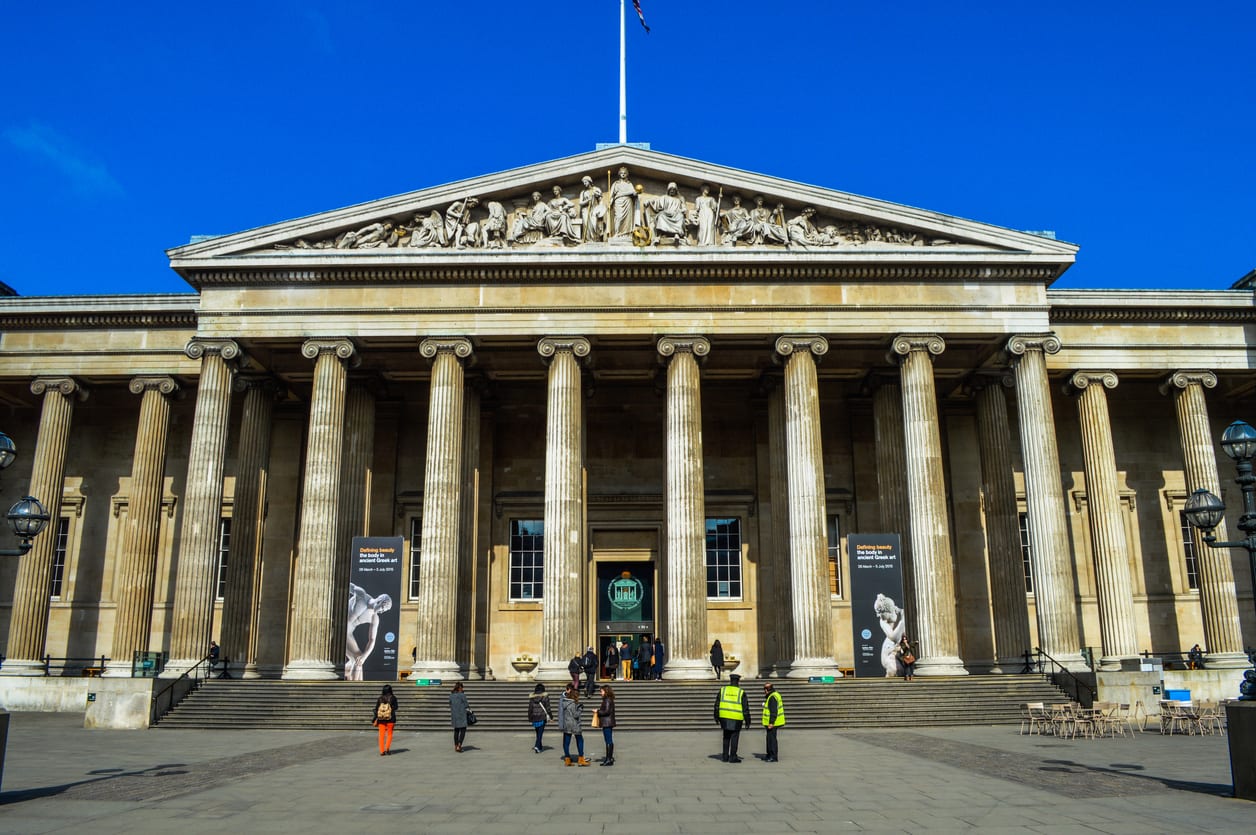 Iconic London Sites
Buckingham Palace
The Tower of London
The Houses of Parliament
The British Museum
The National Gallery
The Natural History Museum
The Science Museum
The London Eye
Tower Bridge
The West End
Camden Market
Harrods
Chances are even if you haven't visited London before, you will have still heard of some of its famous landmarks and attractions. London has a rich combination of historic and cultural sites, booming markets and vibrant nightlife along with the ability to get virtually any type of cuisine you can imagine.
Feel like seeing London from the water? Join the thousands of others who have enjoyed one of the city's many river cruises down the Thames. If you're feeling cultural then London has dozens of museums, galleries and other cultural sites to get lost in. If you want booming nightlife, pubs and clubs then many famous London districts like Soho and Camden town will have you covered. If you are after something upmarket then Chelsea with its smart boutiques & high-end restaurants won't disappoint.
In short, London has something to offer for everyone and you certainly won't be bored if you decide to pay a visit.
---
The City of London is actually only 1.2 square miles in size and has a population of around 7,500 people. Greater London has a 606 square mile area and a population of around 8.7 million
---
London Travel Tips
When travelling to London there are a few things you can do to make your trip as smooth and carefree as possible. With a population of over 8 million, London can be a busy place. Luckily with a little planning of your trip, navigating your way around London and taking in all it has to offer doesn't need to be complicated. Here are Quotezone's travel tips for visiting London.
Save money on bus and tube travel by getting a prepaid Oyster Card. With an Oyster card you can get the most out of your travels to London with savings on the Tube, buses, DLR, London Overground, and Trams.
Avoid making last-minute bookings for events, tours and accommodation, many operators know that London is a magnet for tourists and so last-minute booking charges can be notoriously expensive.  Take the time to make reservations in advance and you can save big on your trip to London.
Visit during the early spring months of March through May as the weather will be temperate and comfortable and you can beat the peak tourist season of Late spring.
Ensure any visas or other travel documents are sorted and confirmed before your travels
Take advantage of free entry sites such as museums and galleries
Stand to the right of an Escalator as many local Londoners use the left side to walk when in a hurry and so they'll appreciate the etiquette.
Tips are not mandatory but will be appreciated. Typically there will be a percentage worked into your bill to cover the service of staff which is why tipping is not customary in the UK. If you are particularly pleased with the service you've received then tips are nonetheless appreciated by staff.
---
Beat The Peak
By visiting London between the months of March and May, you'll have the weather on your side and also beat the peak tourist season. May to August are the months that London has its highest number of tourists and so lines and wait times are typically at their highest. Prices during this season are also typically higher.
---
Tourism jobs in London
Not only do tourists get a lot out of their visit to London, but London residents themselves benefit greatly from both domestic and international tourism.
Tourism is a large part of London's economy and indeed the whole UK. There are over 3 million people currently employed in the UK tourism industry, of which 300,000 are for London-based tourism alone. According to the Greater London Authority, the tourism industry accounts for 5% of all employment in the London area. Of the 300,000 Londoners employed in the tourism industry, the most common of which include roles such as:
Tour guides
Hotel receptionists
Restaurant workers
Housekeepers
Travel agents
Museum curators
Event managers
Bar/cafe staff
Nightclub staff
Travel photographer
Marketing managers
Sales managers
---
Things to know about London before you visit
Visiting London will likely take you a couple of days if you wish to see everything the city has to offer, some say more. If you are planning on visiting during peak tourist season then it is crucial to book your accommodation in advance. In fact it's also a good idea to make reservations on restaurants as these will typically fill up quickly during peak season, especially for high-demand locations where table bookings are competitive year round. London is also a very diverse city with cultural influences from all over the world. This has led to a huge range of cultural festivities along with a large variety of communities from all walks of life living within the London area. London is also the most linguistically diverse city in the world with the top five non-English languages reported being Polish, Turkish, Bengali, French, and Punjabi.
If you are planning on renting a vehicle for the duration of your stay then it pays to be aware that London has excellent public transport networks to accommodate the large number of residents and visitors to the city every year. To add to this driving within London can be expensive and the congestion can slow travel times. Most car rentals will include insurance when you hire the vehicle. If you are staying in the UK for longer and your visit to London is part of a Longer holiday, then a car rental would be a good option. If you have friends or family in the UK who could lend you a car for your holiday then you'll need to be insured by law to drive in the UK. For this a temporary car insurance policy will usually give you all the necessary coverage you need to hit the road provided you have a valid driver's licence.
Another thing to consider is that accidents and mishaps can, unfortunately, happen to even the best-planned holidays. Whether it's lost luggage, personal injury and illness or even trip cancellation, it helps to consider what may go wrong and the safety checks you have in place to make your holiday stress-free.
Having a good travel insurance policy in place before you visit London can benefit you regardless of whether you are a domestic or international tourist. Whist travel to and within London is generally safe, no city is without risk. To insure your valuables against theft, loss and any potential injury or travel cancellations – Quotezone has you covered.
Compare top travel insurance quotes at the right price
References
*https://data.london.gov.uk/dataset/london-tourism-forecasts
**https://www.cityoflondon.gov.uk/things-to-do/tourism-trends-and-strategies/tourism-statistics
***https://www.visitbritain.org/news-and-media/visitbritain-upgrades-2023-inbound-tourism-forecast-back-stronger-recovery-driven
Sign up for more money saving tips
If you'd like more ideas on how you can save money on your insurance, sign up for our money saving tips now.
---
This article is intended as generic information only and is not intended to apply to anybody's specific circumstances, demands or needs. The views expressed are not intended to provide any financial service or to give any recommendation or advice. Products and services are only mentioned for illustrative rather than promotional purposes.
Compare Travel Insurance
We search over 35 travel insurance providers to save you hassle and money