Citroen Van Insurance
Cheap Citroen Van Insurance Quotes
Compare 60+ providers

Access Cashback & Rewards

97% of reviewers recommend us
Don't have your registration number? No problem, click here.
Compare cheap van insurance quotes from over 60 specialist UK providers, including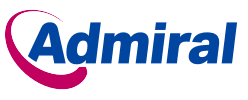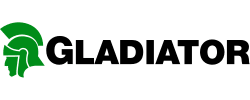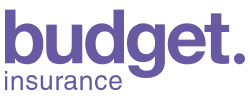 ---
Why use Quotezone.co.uk to compare van insurance policies?
Compare policies from over 60 different van insurance providers
Our van insurance comparison service increases your odds of finding a great deal by comparing 60+ policies side-by-side.
Buy the policy online or by phone
Purchase your van insurance policy quickly and easily, and choose between monthly and annual payment options.
Save time and money
One short form is all it takes to compare quotes from over 60 van insurance providers, side-by-side.
Over three million users
Over three million people use Quotezone.co.uk each year to save money on their policies.
Secure & Encrypted
Quotezone.co.uk is committed to keeping your data safe and secure.
Independent and unbiased service
We aren't owned by or have any investment from any insurance company.
What people have to say about us
Thank you this is best one
Very easy website to use, vast amount of quotes to choose from and lots of information about each policy. Good prices as well.
4.75/5 from 2914 customer reviews
Citroen Van Insurance
---
Citroen Berlingo and Nemo fall into first and second place for the cheapest vans to insure. This means that owning a nifty little Citroen van could shave pounds off your insurance quote! We compare more than 60 van products offered by leading UK insurance providers. So, put your faith in Quotezone and we'll repay that by putting a little more cash in your wallet. It's a win, win!
Do I need special insurance for a van?
There are two main types of van insurance. Private van insurance and Business. If you are using your Citroen van for 'social use only,' private insurance should be adequate. Should you use your van for business puposes, however – even if you only commute to work in it – then you'll need commercial van insurance.
Once you establish which type of insurance you need for your Citroen, you will need to ascertain which level of cover is right for you.
Which type of van insurance should I choose?
Van insurance does not differ from car insurance in this respect. Legally, you're obliged to purchase the lowest level of insurance, Third Party. This covers you should you be responsible for an accident where another person is injured, or property is damaged.
The level above this is Third Party, Fire and Theft. This covers you in the same way as the basic level, as well as against damage done by fire or theft.
The third (and most expensive level) is Comprehensive. This will cost you more, but it pays out whether you or the third party are at fault.
Can you swap car insurance to a van?
It depends. If you're using your van for purely recreational personal reasons, then it's not too difficult to swap your car insurance to van insurance. If you're using your Citroen van for business or commercial reasons, however, then you're going to find it trickier to make the swap.
That's where experienced providers can help you find the right van insurance for your Citroen. We have experience of steering you in the right direction when it comes to finding the right product.
Can I reduce the costs of my van insurance?
Perhaps the best tip is to start shopping around before you get your renewal quote. You're not generally rewarded for your loyalty, so challenging your renewal quote can ultimately save you cash. Compare different levels of van insurance and avoid optional extras you don't need. Another tip is to pay for your insurance annually, as you pay a fee for direct debit payments.
Improve your van security, where you park and the security measures you take to keep it safe, as these are all factors taken into account by insurers when they generate your quote. When buying your van, consider its size., too When it comes to insurance, size matters, and it will impact upon the price you ultimately pay. A bigger van equates to a bigger engine and a greater quantity of potential cargo. Finally, avoid modifying your van. This can have implications when it comes to insurance.
Are Citroen vans cheap to insure?
In general, vans will cost you more to insure than cars. This is because vans tend to be larger, and their engines are bigger. Add to this the fact that they're often used for business purposes, and are on the road daily, and you're going to find yourself paying more to protect yourself against a claim.
The Citroen Berlingo is considered the cheapest van to insure, followed by the Citroen Nemo. This means Citroen ranks in both first and second place for cheapest van insurance.
Can you get cheap Citroen van insurance for a 17-year-old?
The Citroen Berlingo comes in as the fifth cheapest van to insure for a 17-year-old. It's worth bearing in mind, though, that not all insurance providers offer van insurance to 17-year-olds. According to Defacto, only 78% of comprehensive goods-carrying insurance policies would cover a driver as young as 17. For many, the minimum age is 21 years old.
Where can I get cheap car insurance for my Citroen Van?
We have more than 60 products on offer at Quotezone. That means we're in a position to search a wide range of policies instantly. We have over a decade of experience and, in that time, we've built up a great reputation for putting the customer first – all three million of them! Let us welcome you into the Quotezone family, and take the hassle out finding the right insurance for your Citroen van.