Transit Van Insurance
Cheap Ford Transit Insurance Quotes
Compare 60+ providers

Access Cashback & Rewards

97% of reviewers recommend us
Don't have your registration number? No problem, click here.
Compare cheap van insurance quotes from over 60 specialist UK providers, including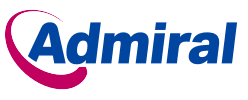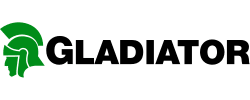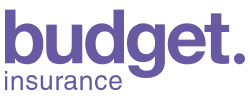 ---
Why use Quotezone.co.uk to compare van insurance policies?
Compare policies from over 60 different van insurance providers
Our van insurance comparison service increases your odds of finding a great deal by comparing 60+ policies side-by-side.
Buy the policy online or by phone
Purchase your van insurance policy quickly and easily, and choose between monthly and annual payment options.
Save time and money
One short form is all it takes to compare quotes from over 60 van insurance providers, side-by-side.
Over three million users
Over three million people use Quotezone.co.uk each year to save money on their policies.
Secure & Encrypted
Quotezone.co.uk is committed to keeping your data safe and secure.
Independent and unbiased service
We aren't owned by or have any investment from any insurance company.
What people have to say about us
Great quick website providing the best cover around!
Don't bother going to the usual comparison sites because they simply DON'T COMPARE!!
4.89/5 from 27 customer reviews
Transit van insurance: Compare cheap quotes from UK-based insurance providers
---
More than 8 million Transit vans have been sold since Ford began producing them in 1965, making the Ford Transit the third-best selling van of all time. Fortunately, the fact that they are so ubiquitous can also make insuring a Transit van a little more cost effective than some other vehicles of a similar size, because it means your vehicle's parts and components are usually fairly easy to come by.
Of course, just because Ford Transit insurance is less expensive than insurance for some other vans of a comparable size doesn't mean you shouldn't shop around. By using an unbiased price comparison service when you're ready to take out transit van insurance you'll be able to compare quotes from over 50 different insurance providers in just a few minutes, making it more likely you'll find the right policy at a truly competitive price.
Compare Transit Van Insurance quotes now
Ford Transit Insurance: a straightforward guide
Is a Transit van cheaper to insure than a car?
No, in most cases van insurance costs more than car insurance, and that's the case even if you own a panel van that has the same chassis as a car.
One of the reasons Transit van insurance generally costs more is that vans often have a more powerful engine than your average car.
Most vans are also heavier than an ordinary car, and weight is the one of the factors used to determine a vehicle's insurance group.
Finally, most Transit vans are used as commercial vehicles, which means many of them spend more time on the road and clock up more miles than your average car, both of which contribute to higher premiums for Ford Transit insurance.
What level of cover is the cheapest when taking out Ford Transit insurance?
As with other vans, there are three levels of cover for Ford Transit insurance:
Third Party Transit Van Insurance
Third Party, Fire and Theft cover
Fully-comprehensive Insurance
Third Party Transit Van Insurance offers van drivers the least comprehensive cover, so it's sometimes the cheapest option…but not always.
Many younger van drivers, motorists with driving convictions or other higher-risk drivers opt for third party insurance, and some insurance companies take this fact into account and hike their premiums for this level of cover to offset the perceived risk – a process known as 'premium loading'.
That's why we recommend that Transit van drivers compare quotes for all three levels of cover and opt for the policy that offers them the most comprehensive insurance at the most competitive price.
What is a Ford Transit's insurance group?
Ford Transits don't all fall into the same insurance group, since Transits are produced with a number of different engine sizes, have a range of different vehicle weights and are able to carry various maximum payloads.
For example, regular Ford Transits can range in weight from 2 tonnes to 3.5 tonnes and have engine sizes ranging from 1593cc to 3200cc, and they can therefore fall into van insurance groups ranging anywhere from group 5 to group 16.
Ford Transit Connect vans, on the other hand, are smaller panel vans with car-derived chassis, which means they're lighter, have smaller engines and also usually fall into lower insurance groups (usually groups 3 to 10).
How can I find cheaper insurance quotes for a Ford Transit?
If you haven't bought your Transit van yet it might be worth opting for one in a lower van insurance group, which could reduce your premiums. A panel van (such as a Ford Transit Connect), for example, will usually be cheaper to insure – assuming you don't need a larger cargo van for your business, of course.
If you already own a Ford Transit, though, and are looking for cheaper Transit van insurance because the renewal quote you've received from your existing provider has brought a tear to your eye, then you should use Quotezone.co.uk to compare quotes from a range of other providers.
Beyond choosing your Transit van (and your Transit insurance provider) wisely, the following steps could help you find cheaper insurance quotes:
Avoiding van modifications – If you decide to have your Transit van modified in some way (by installing a refrigeration system, wheelchair ramp or accessibility lift, for instance) there's a good chance you'll end up paying more for modified van insurance.
Parking your Transit van in a garage or on a driveway – Vans that are parked off the roadside have a lower risk of being damaged by a passing vehicle or targeted by thieves, so if you have off-road parking this could result in cheaper Ford Transit insurance quotes.
Installing an alarm or engine immobiliser – If your Transit van doesn't have a manufacturer-installed engine immobiliser or vehicle alarm you could save a little on your insurance by installing these security features.
Agreeing to a higher voluntary excess – Transit van drivers that agree to a higher voluntary usually benefit from a slightly lower premium, although it is important to weigh up whether the cost saving is significant enough to outweigh the risk of future expenses if you have to claim on your insurance.
Agreeing to pay for the full year up front – If you agree to pay for your full year up front rather than paying it off on a monthly basis you could save a little on your policy.