Mercedes Citan Insurance
Cheap Mercedes Citan Insurance
Compare 60+ providers

Access Cashback and Rewards

97% of reviewers recommend us
Don't have your registration number? No problem, click here.
Compare cheap van insurance quotes from over 60 specialist UK providers, including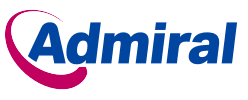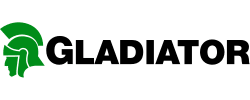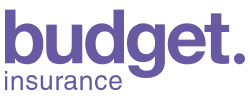 ---
Why use Quotezone.co.uk to compare van insurance policies?
Compare policies from over 60 different van insurance providers
Our van insurance comparison service increases your odds of finding a great deal by comparing 60+ policies side-by-side.
Buy the policy online or by phone
Purchase your van insurance policy quickly and easily, and choose between monthly and annual payment options.
Save time and money
One short form is all it takes to compare quotes from over 60 van insurance providers, side-by-side.
Over three million users
Over three million people use Quotezone.co.uk each year to save money on their policies.
Secure & Encrypted
Quotezone.co.uk is committed to keeping your data safe and secure.
Independent and unbiased service
We aren't owned by or have any investment from any insurance company.
What people have to say about us
Very easy website to use, vast amount of quotes to choose from and lots of information about each policy. Good prices as well.
the price was right and the customer service excellent.
Poulton-le-Fylde, United Kingdom
4.75/5 from 2911 customer reviews
Mercedes Citan insurance
Whether you are self-employed and have just bought your first vehicle, or you are seeking insurance for your business's fleet of vans, comparing prices is a good place to start. If you are looking to compare Mercedes Citan insurance before committing to buying, we have all the information you need to know below.
What insurance group is a Mercedes Citan in?
When you are insuring your new van, you will need to double check which insurance group it is supposed to be in. A Mercedes Citan is in insurance groups 10–12. This is considered a low to mid-range insurance group.
What does insurance for your van cover?
When it comes time to buy insurance for your Mercedes Citan, be sure to check your specific policy on what is included. In general, standard van insurance for a non-commercial user includes similar features to that of car insurance. It will cover you in the event of a road accident, vandalism to your vehicle, and even theft.
Just like car insurance, Mercedes Citan insurance can come with optional extras. You may want to insure it for windscreen damages, for wrongful fuel used, or for driving abroad.
Does commercial van insurance include personal use?
Yes, it does. You may use the van for personal use as well as commercial activity. However, if you are buying personal van insurance and you're using your van for commercial or business purposes, you are breaking the law. You must upgrade your insurance cover for your van to include either commercial van insurance or business cover.
Can I drive my car under my van insurance policy?
You should not assume your Mercedes Citan insurance covers you for any other vehicle than that which you have outlined in your policy. If you are driving a car, you will need to be separately insured to drive that vehicle.
Is it expensive to buy Mercedes Citan insurance?
The Mercedes Citan is in insurance groups 10–12. This is a low to mid-range group and will be relatively inexpensive to insure.
Many other factors will affect the price of your insurance, including where it is stored, if it is fitted with added security features and the condition of the vehicle.
If you want to save money, it is best to compare a number of different Mercedes Citan insurance policies. Keep in mind that van insurance premiums will be lower if your van is older, but only until the van is considered an old vehicle, at which point the rate will rise. This is one of the reasons why it's always a good idea to get quotes on Mercedes Citan insurance before you commit to purchasing your new van.
Do I need to insure my Mercedes Citan for commercial use?
If you do any work or activities related to your business while using your van, you will need to upgrade from personal van insurance to business/commercial insurance.