Tata van insurance quotes
Compare Van Insurance
Quotes from UK insurance providers

One short form – save time & money
Don't have your registration number? No problem, click here.
Search and compare cheap quotes from over 60 UK van insurance providers, including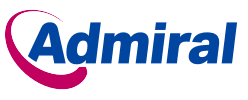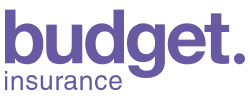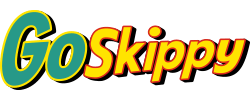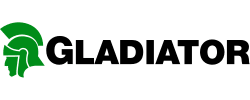 ---
Looking for cheaper insurance?
Search over 60 different van insurance providers
Quotezone increases your chance of finding a great deal by searching the market for you.
Buy online or by phone
Purchase your van policy quickly and easily, monthly and annual payment options available.
You could save time and money
Get your quotes by filling in one simple form, compare prices, and start saving.
Over three million users
Join our ever-growing list of satisfied customers today.
Norton secured
Our quote form uses 128-bit SSL encryption for your peace of mind.
Independent and unbiased service
We aren't owned by or have any investment from any insurance company.
What people have to say about us
I like the proactive way existing customers and potential customers are engaged with reminders about renewal of policies and offer of new and cost efficient and customer-friendly quotes. Plus introduction to other insurance services.
Quick easy and competitive
4.74/5 from 2180 customer reviews
Tata van insurance
---
Tata, one of the oldest and most known names in India, is not necessarily just in the automobile market. However, the fact persists that Tata Motors TELCO one of Tata's companies, produces cars for the large Indian market, and has since 1945. Because the brand name and the company name is old and named after a knighted Indian, the mark is invariably trusted in India. Probably the greatest success Tata Motors can claim is the Indica V2 which remains India's only fully locally-produced and designed passenger car. In addition, Tata Autocomp Systems is a peripheral auto components company.
Tata Motors is India's largest auto company and produces the most commercial vehicles in India every year. Among its vehicles are compact and mid-size cars, SUVs, and medium-to-heavy commercial vehicles.
Additionally, Tata Motors made history in 2004 when it was the first Indian engineering company to make listings at the NYSE. That same year, it acquired Daewoo Commercial Vehicles Company which was a player in the South Korean truck-makers market. Not stopping there Tata has also recently acquired a large stake in Hispano Carrocera, which builds buses.
Though not yet a major player, as evidenced by its zero share of the American market, Tata cars are sold in Europe, Africa, and widely across Asia. Most of Tatas plants are in Asia and Africa, with a limited number in Russia and former Soviet republics like Ukraine.
Besides the Indica, India's first home-built car, Tata recently launched the Ace which just like the Indica, was an indigenously developed truck (mini-truck). This once small company now employs over 22 000.
Commercial and military vehicles produced by Tata include the following : Commercial vehicles: Tata Ace, Tata TL/207 DI (pickup truck), Tata 407, Tata 709 E, Tata 1109 (Intermediate truck), Tata 1510/1512 (Medium bus), Tata 1610/1616 (Heavy bus), Tata 1613/1615 (Medium truck), Tata 2515/2516 (Medium truck), Tata 3015 (Heavy truck), Tata 3516 (Heavy truck), Tata Novus (Heavy truck designed by Tata Daewoo).
Military vehicles include the following: Tata 407 Troop Carrier, available in hard top, soft top, 4×4, and 4×2 versions, Tata LPTA 713 TC (4×4), Tata LPT 709 E, Tata SD 1015 TC (4×4), Tata LPTA 1615 TC (4×4), Tata LPTA 1621 TC (6×6), Tata LPTA 1615 TC (4×2).
Tata Motors' first (and India's second) offering in the pick-up truck segment is the spruced up version of Tata's hugely successful 207 DI pick-up which is popular with commercial transport operators. The 207 DI pickup features a turbo charged 1948 c.c. diesel engine that produces 91 bhp.