Compare USA car hire excess insurance now
Cheap USA car hire excess insurance
Get a cheap USA car hire excess insurance quote in minutes

Quotes from UK insurance providers
Looking for cheaper insurance?
Secure & Encrypted
We guarantee your confidence when shopping online by following the latest internet security standards.
Over three million users
Join our ever-growing list of satisfied customers today.
You could save time and money
Get your quotes by filling in one simple form, compare prices, and start saving.
Independent and unbiased service
We aren't owned by or have any investment from any insurance company.
What people have to say about us
the price was right and the customer service excellent.
Poulton-le-Fylde, United Kingdom
Easy and great quote
Royal Tunbridge Wells, United Kingdom
4.75/5 from 2907 customer reviews
Car Hire Excess Insurance USA
---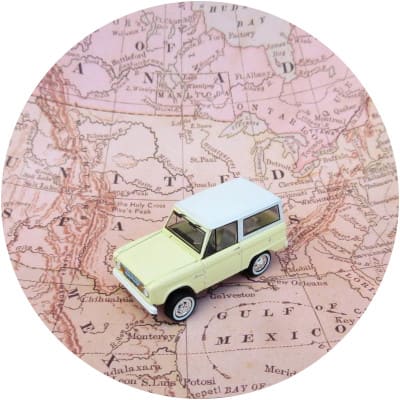 Whether you're planning to travel along the iconic Route 66, are plotting your own road trip from New York to San Francisco or want to journey off the beaten track in Colorado or the Carolinas, a rental car is often a key component for travellers set on exploring the USA.
You probably already know that motorists in the US drive on the right-hand side of the road, though, which means British drivers will have an automatic disadvantage when they rent a car there…and a significantly higher risk of being involved in a road traffic accident when they're behind the wheel.
While Americans and Canadians have the option to forego car insurance on their car rental (because rentals are often covered by their standard car insurance policy), visitors from the UK will need to pay for a car hire add-on known as a 'collision damage waiver' (CDW), which will cover the cost if the worst happens and the driver does end up involved in an accident in their rental car.
As with UK car insurance, though, the CDW add-on on a rental car almost always carries an insurance excess, which is the portion of the cost the driver would have to cover themselves in the event of an accident.
That's why it might be a wise idea to consider taking out car hire excess insurance before you hit the open road – that way you'll be safe in the knowledge that you won't be lumbered with an expensive excess to pay even if the worst does happen while you're driving around the US.
Compare USA Hire Car Excess Insurance now
Car Hire Excess Insurance when you're visiting the USA – a no-nonsense guide
Why do British drivers have to add a collision damage waiver to their vehicle rental when they're hiring a car in the USA? Is it optional?
In most European countries car insurance is automatically bundled with the car rental price, so the driver doesn't have to add this as an optional extra.
In the USA and Canada, though, some car insurance companies include a clause in their standard insurance policies that extends coverage to rental cars, which means those drivers can forego the CDW add-on.
For that reason a collision damage waiver isn't always included automatically when you rent a car in the US, but British drivers do have to add it to their rental agreement in order to ensure they're fully insured.
How much might the car hire excess be on a collision damage waiver in the USA?
The size of the excess can vary from one car hire company to another, but in most cases you can expect your CDW to impose an excess of between £500 and £3,000.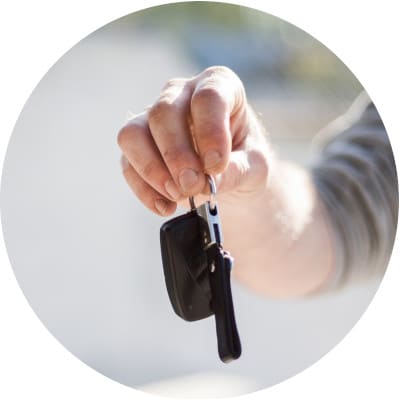 If I take out car hire excess insurance will it cover this full excess amount?
Yes, in most cases it should do.
While car hire excess insurance providers often impose a cap on the amount policyholders can claim, in practice this cap is usually a fair bit higher than the size of the excess.
For instance, many car hire excess insurers impose a cap of £5,000 or £6,000, whereas the car hire excess on a US rental car is usually in the region of £500 to £3,000.
Is car hire excess insurance mandatory in USA?
No, while the collision damage waiver will be mandatory for British drivers that are hiring a car in the USA, they are under no obligation to take out a separate policy to cover the car hire excess.
However, given the fact that the excess on a US rental car can sometimes be as much as £3,000, it's certainly worth considering.
Is it true hire car excess insurance will cover some of the things that are excluded on the CDW?
Yes, there are a number of things that may not be covered by your car hire company's collision damage waiver that you might be able to claim for on your US hire car excess insurance.
For instance, you might be able to claim on your hire car excess policy if the windscreen of the rental car is cracked or the tyres are damaged while you're driving the vehicle, even though those things may well be excluded by the collision damage waiver.
However, it's vital that you double check your insurance provider's policy documents in order to confirm exactly what they're agreeing to cover.
Car Hire Excess Insurance