Compare Autosaint Car Insurance Quotes
Cheap Autosaint Insurance Quotes
Quotes from UK insurance providers

Access 1000s of discounts & unlimited cashback with Quotezone Rewards
Looking for cheaper insurance?
Search over 110 different car insurance providers
Quotezone increases your chance of finding a great deal by searching the market for you.
Buy online or by phone
Purchase your car policy quickly and easily, monthly and annual payment options available.
You could save time and money
Get your quotes by filling in one simple form, compare prices, and start saving.
Over three million users
Join our ever-growing list of satisfied customers today.
Norton secured
Our quote form uses 128-bit SSL encryption for your peace of mind.
Independent and unbiased service
We aren't owned by or have any investment from any insurance company.
What people have to say about us
Very helpful and understanding
4.74/5 from 2216 customer reviews
Compare Autosaint Insurance Policies Online
---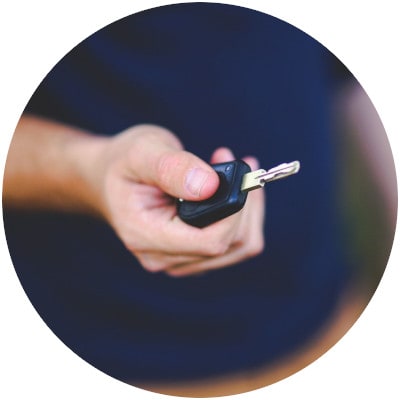 Launched in 2011, Autosaint is a telematics car insurance provider that specialises in providing provisional drivers, newly qualified drivers and young drivers with topnotch car insurance policies at highly competitive prices.
It does this by installing a telemetry tracking device in each of its policyholders' cars, which then provide it with a wealth of data to offset some of the insurance risk these motorists represent.
If you're a young or inexperienced driver and the car insurance quotes you're being offered are eyewateringly high, an Autosaint black box policy could be just the thing to help you get the right cover at the right price.
Is Autosaint car insurance only available to young drivers?
No, while Autosaint specialises in serving young drivers you don't have to be young or new to motoring to sign up for its telematics insurance.
Young or old, male or female, a learner driver or a seasoned pro, you can take out a black box insurance policy with Autosaint if you feel the data you share with them could help to reduce your premium.
However, it's worth bearing in mind that if you are an experienced motorist with a sizeable No Claims Discount it is possible that this type of telematics policy might not work out any cheaper for you than a regular, run-of-the-mill car insurance policy.
How much does Auto Saint Insurance cost?
It's hard to give an average cost for an Autosaint black box policy, because as with most insurers this provider will take a wide range of variables into consideration when calculating a premium, many of which are unique to the policyholder.
For instance, your location can have an impact on the cost of your car insurance, so whether you're in the North of England or Northern Ireland, Central London or the Isle of Man, there's a good chance your postcode will be an important factor.
In addition, your occupation, your driving record and your annual mileage will also affect the insurance premium calculation, and details about the vehicle itself will also be taken into consideration (a sports car or high performance vehicle will almost certainly cost a lot more to insure, for example).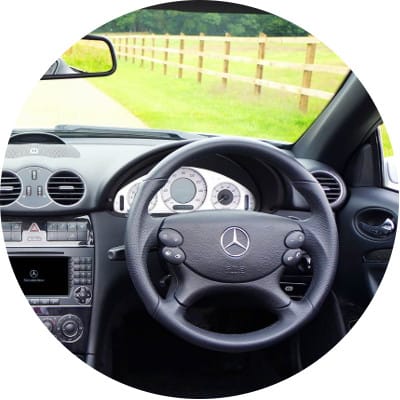 However, since Autosaint is a telematics provider the driving data your car's black box shares with your insurance provider will also affect the cost of your insurance. Your premium will be adjusted dynamically in response to that data, with aggressive handling and excessive speed likely to result in a higher premium, while safer driver should see your premium hold steady.
Does Autosaint impose night time curfews for drivers?
Some telematics car insurance providers impose curfews on their policyholders, with drivers restricted to only driving during daylight hours or forbidden from driving after midnight, for instance.
While there is a risk-based reason for these curfews (insurance claims data reveals that motorists are more likely to have an accident when they're driving in the dark, particularly late at night when both they and other motorists are likely to have slower response times), it can sometimes be a difficult limitation to deal with for some drivers.
Autosaint's black box policies do not impose any curfews on its policyholders, although the company does stress that if its policyholders regularly drive between the hours of 11pm and 5am their premiums may rise to reflect this elevated risk.
What is the Autosaint Dashboard?
The Autosaint Dashboard is an online display that provides each policyholder with a set of personalised driving scores that assess their speed, braking and acceleration. The dashboard is intended to help drivers improve the safety of their driving, and can also alert them if their policy is at risk of cancellation due to unsafe driving.
So Autosaint can cancel my policy before the end of the cover period?
Yes, if policyholders drive in a manner that Autosaint views as very risky (driving more than 25 mph over the speed limit, for instance, or driving 15 mph over the speed limit on three separate occasions) the policy can be cancelled immediately.
In addition, if the driver commits a large number of smaller safety violations, such as regularly exceeding the speed limit a little, the policy can also be cancelled.
*51% of consumers could save £290.68 on their Car Insurance. The saving was calculated by comparing the cheapest price found with the average of the next three cheapest prices quoted by insurance providers on Seopa Ltd's insurance comparison website. This is based on representative cost savings from November 2021 data. The savings you could achieve are dependent on your individual circumstances and how you selected your current insurance supplier.