Compare HGV fleet insurance quotes now
Cheap Hgv Fleet Insurance
Quotes from UK insurance providers

One short form – save time & money
Policies and deals from industry leading insurance providers, including

































---
Looking for cheaper insurance?
Norton secured
Our quote form uses 128-bit SSL encryption for your peace of mind.
Over three million users
Join our ever-growing list of satisfied customers today.
You could save time and money
Get your quotes by filling in one simple form, compare prices, and start saving.
Independent and unbiased service
We aren't owned by or have any investment from any insurance company.
What people have to say about us
I am very pleased with the insurance deal you got me
Quick and easy to use and also very competitive
4.81/5 from 16 customer reviews
HGV fleet insurance
---
If you run a haulage or freight company your heavy goods vehicles will be critical to the success and profitability of your business. So taking out suitable insurance for those HGVs isn't just a legal requirement for your business – it could also help to protect it from a wide range of financial risks.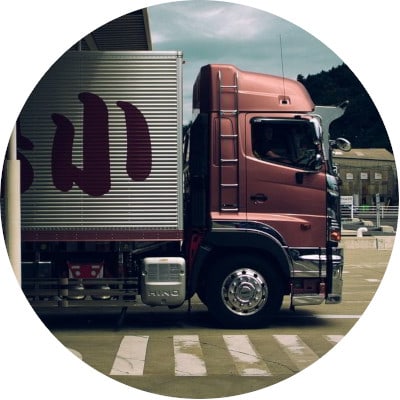 Compare HGV fleet insurance now
How many heavy goods vehicles do I need to own to qualify for HGV fleet insurance?
Insurers set their own rules about how many HGVs you'll need to have in order to qualify for fleet insurance, with some willing to offer a fleet policy to any freight or haulage company that has two or more HGVs, while some others might insist that you have to have at least three, four or even five vehicles for it to count as a 'fleet'.
Maximums also vary by insurer, but are usually much more flexible.
Is HGV fleet insurance worth it if I only have a couple of HGVs?
A fleet policy could save you time as well as money, because as well as benefiting from economies of scale it also means you only have to deal with one insurance provider and you'll only have one renewal date.
So even if you only own two or three lorries, it's definitely worth considering HGV fleet insurance.
Most fleet insurance policies offer 'any driver' coverage, which can prove invaluable if your staff turnover is high or your business is growing very quickly.
What levels of cover are there?
Like other types of car, van or multi-vehicle fleet cover, there are three levels to choose from:
Third party only (TPO) – covers injury and damage done to other people and their property but won't pay to repair damages to your own vehicle. This is the minimum amount of cover required by law in the UK.
Third party, fire and theft (TPFT) – includes TPO and also pays out if your haulage vehicles or trucks are stolen or damaged in a fire.
Comprehensive – includes TPFT and will also pay for damage done to your vehicle even if an accident is your fault.
What other policy features or optional extras should I consider?
When you're taking our HGV fleet insurance you'll be able to tailor the policy to your needs by adding a range of optional extras, such as:
Employers' liability – you'll need this by law if you have any employees. It covers costs if a staff member becomes ill or is injured through work. If you need it, but don't have it, you could be fined £2,500 every day you go without it.
Public liability – pays legal fees and compensation if a member of the public is injured or has their property damaged because of your business.
Breakdown cover – could prove invaluable for helping to get your trucks back on the road.
European cover –can help ensure you're covered if your trucks travel to Europe.
Goods in transit (GIT) – insures the goods you're transporting.
Personal effects – compensates you (or your driver) for any personal possessions that are stolen or damaged.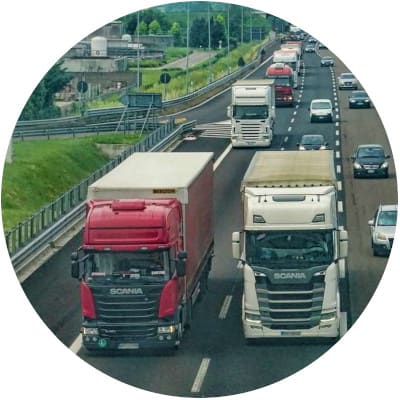 How much does HGV fleet insurance cost?
Premiums depend on a number of factors unique to your business, for example:
The number of HGVs you own
How experienced your drivers are and whether they've done any advanced driving courses
The level of cover you choose.
Whether you opt for any additional extras.
How can I lower the cost of my HGV fleet insurance?
It's crucial that you make sure your policy covers you for the risks your business actually faces – leaving out features might shave a few pounds off your premium, but it could cost you a lot more in the long run if you have to pay for repairs or roadside recovery yourself.
That said, you shouldn't have to pay over the odds for fleet insurance, so here's how you can reduce costs without undermining your cover:
Pay for your policy on an annual basis rather than monthly
Agree to a higher voluntary excess
Keep your fleet and premises as secure as possible
Ensure your HGV drivers are over the age of 25 and have clean driving records
Build up your no claims bonus.
Fleet Insurance Comparison