Compare mini fleet insurance quotes now
Cheap Mini Fleet Insurance
Quotes from UK insurance providers

One short form – save time & money
Policies and deals from industry leading insurance providers, including

































---
Looking for cheaper insurance?
Norton secured
Our quote form uses 128-bit SSL encryption for your peace of mind.
Over three million users
Join our ever-growing list of satisfied customers today.
You could save time and money
Get your quotes by filling in one simple form, compare prices, and start saving.
Independent and unbiased service
We aren't owned by or have any investment from any insurance company.
What people have to say about us
I am very pleased with the insurance deal you got me
Quick and easy to use and also very competitive
4.81/5 from 16 customer reviews
Mini fleet insurance
---
If you or your business own more than one car, motorbike or van then mini-fleet insurance could potentially save you both time and money. Here's what you need to know.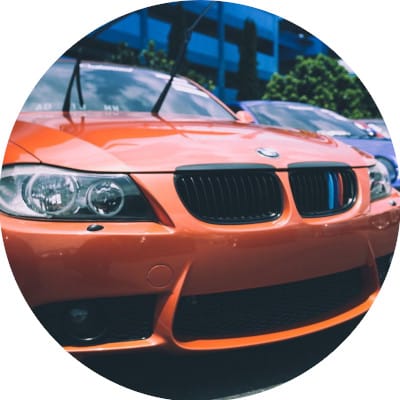 What is mini fleet insurance?
It's a type of fleet insurance for anyone with two or more vehicles.
Insurers set their own rules about how many vehicles make up a small fleet. Some providers set the minimum at just two vehicles, while others class a fleet as three or four.
Maximums also vary, with some insurers setting the limit at five for a mini fleet, while others will let you insure up to 20 vehicles on one policy.
Can I have different types of vehicle on one mini fleet policy?
In short – yes. Most insurers are flexible when it comes to vehicle types, and in many cases you should be able to add any combination of vehicles to a single policy. The only exception is if you have an unusual vehicle like a heavy goods lorry, which will need specialist HGV fleet cover.
If you've only got one type of vehicle you can buy tailored fleet policies to suit you – for example, fleet motorbike or fleet van insurance.
Why do I need mini fleet insurance?
Like other types of multi-vehicle fleet insurance policies, mini-fleet cover can save you valuable time because you only have to deal with one insurer and remember one renewal date.
It can also save you money compared to buying an individual policy for each vehicle. Exactly how much you save will depend on a number of factors, though, including how many vehicles you have and the nature of your business.
Can I buy a mini fleet insurance policy for private use?
Yes – mini fleet policies aren't just for businesses. Households with more than one car can take out family fleet insurance (sometimes known as a multi-car policy).
However, if you've got business fleet insurance it's worth bearing in mind that not all business policies automatically include private use. So, if you or your employees use work vehicles for personal use too (like doing the school run or weekly shop) then you'll need to make sure 'domestic use' is part of your plan.
What levels of cover are available?
There are three levels of cover to choose from when you're taking out mini fleet insurance:
Third party only (TPO) – covers the cost of injury or damage done to other people and their property but it won't pay to fix your car or belongings. This is the cheapest option and the minimum you need by law.
Third party, fire and theft (TPFT) – this gives you everything TPO offers and will also pay out if your car is stolen or damaged by fire.
Comprehensive – provides TPFT and will also pay to repair or replace your car if it's damaged in a road accident or because of another insured event (for example, if a tree fell on it). As you'd expect, this is usually the most expensive level of cover you can buy.
It's up to you which level of cover you choose, but it's worth remembering that while a comprehensive policy may be more expensive it could work out better value in the long term, especially if your fleet of vehicles are an integral part of your business's operations.
What other features should I think about?
Your insurer will have a range of extra features that you can bolt on to your fleet policy for an additional cost, for example:
Breakdown cover – this can be essential if any of your fleet breaks down on their way to a job.
European cover – covers you on mainland Europe. Always check the country you're going to is included.
Goods in transit (GIT) – covers any goods you carry while you're out and about.
Carriage of own goods – covers tools or equipment in your car or van that belong to you. It's a type of GIT cover but isn't always included as standard, so if you need it check that it's included in your policy.
Hire and reward – this covers you to transport people or goods in return for money (for instance if you own a taxi firm or wedding fleet). Like carriage of own goods, it's an extension of GIT cover but isn't always included as standard.
Employers' liability – pays out if an employee becomes ill or is injured because of work. You'll need this by law if you have any staff, even part time or casual workers.
Public liability – pays legal fees and compensation costs if a member of the public blames your business for injury or damage to their property.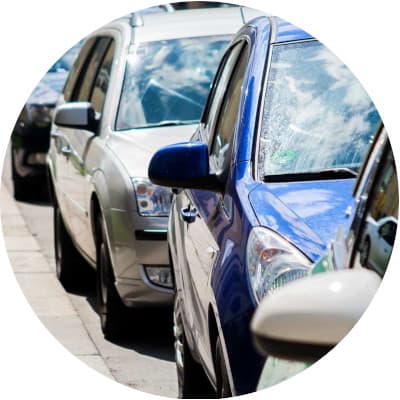 How can I lower the cost of my small fleet insurance policy?
It's vital that whatever policy you choose covers you for the risks you face, but that doesn't mean you can't take steps to reduce your premium. Here are a few ideas on how you might be able to do just that:
Pay for mini fleet insurance on an annual basis rather than monthly
Agree to a higher voluntary excess
Make sure drivers are over the age of 25 and have clean driving records
Keep your fleet of vehicles and your business premises locked and secure at all times
Build up your no claims discount.
Fleet Insurance Comparison