Jewellery and Watch Insurance
Diamonds may be forever, but that doesn't mean your jewellery collection is immune to accidents and mishaps (or outright theft, for that matter). So whether you need to protect a single item of jewellery (be it an engagement ring, a pearl necklace, a luxury watch or an emerald bracelet), or you're looking to insure a large, high-value jewellery collection, it's a good idea to compare insurance quotes from a range of different providers before deciding on which one to go with.
Ripe Insurance for Valuables
First-class protection for Jewellery & Watches. Enjoy complete peace of mind with our tailor-made coRead Morever and Best Price Guarantee. We include worldwide cover FREE on every policy. Monthly payments available. Plus, there's also no valuation documentation required until you make a claim.
You can cover up to £30,000 on one policy and if you insure more than one item we'll give you a 10% discount. Our quick and easy quote and buy process gives you instant cover – so get a quote today.
Jewellery and Watch Insurance from Assetsure
Assetsure Jewellery Insurance offers worldwide cover for your most valuable items such as engagementRead More rings, wedding bands and watches. High sums insured can be covered. Cover is "All-Risks which includes; Theft, Accidental Loss & Accidental Damage.
Join the 1000s who trust Assetsure to insure their most valuable possessions.
Highworth Jewellery Insurance
High quality stand-alone insurance cover for jewellery, rings, watches, art, collections and antiqueRead Mores.

Highworth insurance is available for the UK, Western Europe or worldwide as defined in the policy wording and is available up to £1,000,000.

Rest assured that your policy covers a multitude of circumstances ranging from theft from your home or your person through to damage to jewellery such as losing part of the setting.

Visit our website for a quotation.
How and when to insure your jewellery
Jewellery is more than mere ornamentation – many owners of high-value jewellery collections also see those diamond rings, ruby earrings, emerald-encrusted bracelets and strings of pearl necklaces as a store of value, and perhaps even as a long-term investment.
That's why many of them make the decision to protect their jewellery with a specialist jewellery insurance policy.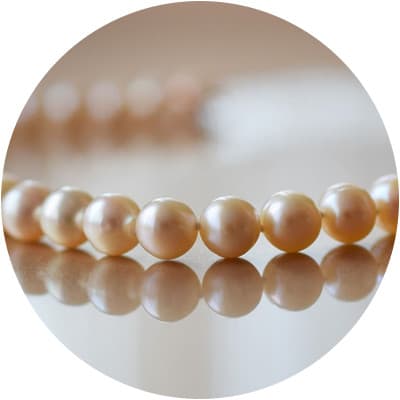 If you're slowly building your own jewellery collection (or if you own one beautiful engagement ring that simply means the world to you, or a single pearl necklace that is a priceless family heirloom) it would be a wise decision to ensure your jewellery is covered by a suitable policy too.
Depending on the value of your jewellery, a good home insurance policy might be just the ticket.
For particularly valuable jewellery, though, a standalone policy might be a smart idea, whether that means taking out a single-item engagement ring insurance policy, a watch insurance policy for your Rolex or a more comprehensive policy that covers your whole jewellery collection.
If you do decide to take out this type of standalone policy it's important to compare quotes from a wide range of insurance firms – that way you can be sure you're getting the best cover for your jewellery at a price that won't break the bank.
How much will it cost to insure my jewellery?
The premiums you'll pay when you insure your jewellery will be based on a range of different variables, from the crime rates in your local area, to your property's locks and alarm systems, to your personal claims history.
But one of the most important variables that insurance providers will use to calculate the cost of insuring jewellery will be the value of the item (or items) being insured.
This usually means that it will be more expensive to insure a jewellery collection than a single piece, since the combined value of those items of jewellery will always be higher than the value of any single piece from that same collection.
Of course, if you own an engagement ring or diamond earrings that account for the vast majority of your jewellery collection's value then it could cost almost as much to insure your engagement ring or take out earring insurance as it would cost to insure the full collection. In that case it would probably make sense to pay a little bit extra in order to ensure your whole collection is covered.
So I can insure all my jewellery under one single insurance policy?
Yes, you can either opt for a single-item insurance policy (for example, you might take out watch insurance if you own a Rolex, Hublot or Breguet and that's the only thing you need to insure), or you can opt to insure your jewellery as a complete collection under one single jewellery collection insurance policy.
So if I own multiple high-end watches I can insure them all together?
Yes, if you're a watch aficionado and you own a collection of Tag Heuer or Rolex watches most jewellery insurance providers will allow you to take out a watch collection insurance policy that covers all of them, instead of taking out one Tag Heuer watch insurance policy or Rolex watch insurance policy for each one.
And is it cheaper to insure them all under one policy in this way?
Yes, with most providers you should find that insuring multiple watches, rings, gold necklaces etc under a single policy is cheaper than taking out separate gold necklace insurance, gold ring insurance, Tag Heuer insurance, Breitling watch insurance, Cartier watch insurance, Omega watch insurance and gold jewellery insurance policies.
Is Tag watch insurance cheaper than Breitling insurance?
There are other risk factors that influence the cost of your policy besides the make and model of watch, and your policy add-ons will also affect the premium, but all other things being equal Tag watch insurance may well be a little cheaper than Breitling insurance, since Breitling watches have higher market values than Tag Heuers.
What other types of jewellery can be insured besides watches?
If you own a valuable piece of jewellery you should be able to find a specialist insurance provider that will insure the item no matter what type of jewellery it is.
Your engagement ring, wedding ring, necklaces, earrings, bracelets, brooches… even tiaras… can all be insured – either under a single-item insurance policy, or as part of a jewellery collection insurance policy.
Can I insure jewellery if it's a family heirloom?
Yes, provided you can prove the value of the jewellery you should be able to insure it.
Of course, if it's a family heirloom it is highly unlikely you will have a receipt or invoice, so it's vital that you get your jewellery appraised by a specialist before you take out insurance.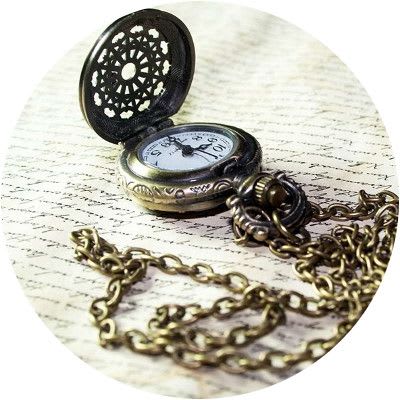 Some firms may ask to see proof of this valuation before they will agree to insure your jewellery, while others may not ask to see it upfront, but any insurer will need to see the appraisal if you ever have to make a claim.
For particularly valuables items of jewellery – those with valuations of £10,000 or more, for instance – some insurance providers may also insist that the item of jewellery is re-appraised on an annual basis, which obviously adds to the overall cost of insuring your necklace, ring or luxury watch.
Can I insure antique jewellery?
As with family heirlooms, if you can prove the value of your antique jewellery you should be able to have it insured.
Again, the key is to get a jewellery valuation for insurance purposes, and have the item re-appraised annually if your insurance provider requires this.
Can you claim for lost jewellery on home insurance?
Yes, some home insurance policies will include personal possessions cover or 'away from home' cover, which means your jewellery should be insured against loss or theft (at least in part) even when you're outside your home.
However, most standard policies have what's called a 'single item limit', meaning there's typically a limit to how much the policy will pay out for any one item.
For the average home insurance policy the single item limit is usually somewhere between £1,500 and £2,500, although very cheap home insurance might have an even lower limit.
If you lose an item of jewellery and it's worth more than the single item limit stipulated in your policy documents your insurer will only cover you for that amount (less the excess), no matter how much your jewellery is worth.
That's why many people who own high value jewellery decide to purchase specialist jewellery insurance.
Should I insure my engagement ring separately?
For many women their engagement ring is their single most valuable item of jewellery, and if that's the only jewellery they want to insure they might find they're offered a slightly cheaper insurance quote if they're taking out engagement ring insurance.
However, if your other items of jewellery are of significantly less value you might find that the cost of adding them to your insurance doesn't affect your premiums very much, in which case it might be worth considering since you have little to lose.
Does travel insurance cover jewellery?
Some travel insurance policies will cover the loss or theft of items of jewellery while you're abroad.
However, it's important to bear in mind that many travel insurance providers impose a 'single item limit' that is significantly lower than the one you would find on many contents insurance policies. In fact, the single item limit can be as low as £300, or even £150, on some travel insurance policies.
Fortunately, many specialist jewellery insurance policies will cover you even if your jewellery is lost, damaged or stolen while you're overseas, so if you take out a dedicated jewellery insurance policy you may well be covered even when you're travelling. You should review your policy documents to double check this.
What kind of optional extras can be added to a policy?
There are several optional extras that you can add on if they're not already included as standard:
'Away from home' cover: Many jewellery insurance providers will include away from home cover as standard, but if yours doesn't you should be able to add this type of cover as an optional extra in order to ensure you're protected against loss or theft while you're outside your home.
'Matching set' cover: Items of jewellery may often be bought and worn as a set, but standard jewellery insurance doesn't always cover a jewellery set if one item in the set is lost or stolen. Matching set cover can be added to a policy in order to address this shortcoming, although it's important to bear in mind that for any items other than earrings this type of add-on usually means a higher premium.
What types of incidents will be covered if I insure my jewellery?
The specific details of what's covered by your insurance will vary from provider to provider, and any optional extras you decide to add to your policy might also extend your coverage.
Generally speaking, though, many specialist insurance companies will cover some or all of the following:
Accidental damage (for example, a smashed Rolex watch or a broken necklace)
The loss of your jewellery
The theft of your jewellery
What is the typical excess on jewellery insurance?
The excess you will have to pay when making a claim on your insurance can vary from provider to provider, but many insurance firms will also offer you the option to agree to a higher excess in exchange for a lower premium, or opt for a lower excess in exchange for a higher premium.