Compare contents insurance quotes now
Cheap Contents Insurance
Compare up to 50 providers

Access Cashback & Rewards

97% of reviewers recommend us
Search and compare cheap quotes from up to 50 UK home insurance providers, including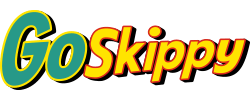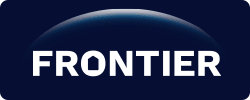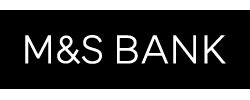 ---
Looking for cheaper insurance?
Search up to 50 different home insurance providers
Quotezone increases your chance of finding a great deal by searching the market for you.
Buy online or by phone
Purchase your home policy quickly and easily, monthly and annual payment options available.
You could save time and money
Get your quotes by filling in one simple form, compare prices, and start saving.
Over three million users
Join our ever-growing list of satisfied customers today.
Norton secured
Our quote form uses 128-bit SSL encryption for your peace of mind.
Independent and unbiased service
We aren't owned by or have any investment from any insurance company.
What people have to say about us
Easy to use, found a vast array of different quotes and was able to compare them to one another in a simple way.
The site was easy to use and after entering details various quotes popped up within minutes.
4.73/5 from 22 customer reviews
Compare contents insurance with Quotezone.co.uk
The contents of your home could be worth up to £35,000 – just one reason you might want to consider taking out contents insurance
---
According to data from the Association of British Insurers the contents of a typical home in the UK is worth £35,000 on average.
Of course, many residents probably don't realise their 'stuff' is worth quite so much…which might explain why more than a quarter of British households don't protect their (surprisingly valuable) belongings with a (relatively cheap) contents insurance policy.
Whatever the reason, though, if a tenant or homeowner decides not to take out insurance they will have to cover the cost of repairing or replacing items themselves if anything happens to their belongings.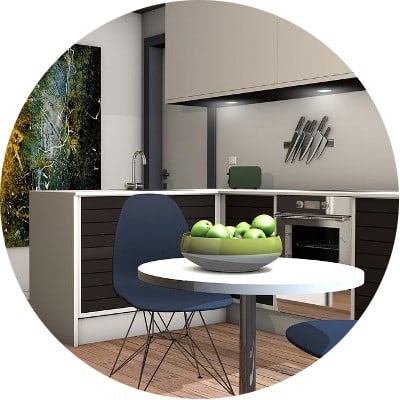 Of course, if you do decide to insure the contents of your home that doesn't mean you have to pay an arm and a leg for it – you can (and should) shop around in order to find a great deal on your insurance.
Simply complete Quotezone.co.uk's straightforward home insurance comparison and we'll match you with suitable insurers and then display their quotes online. That way you can be sure you're getting the right insurance policy for your contents at a price that won't break the bank.
Compare contents insurance quotes now
How can I find cheap contents insurance?
There are a few things you can do that will increase the likelihood that you'll be offered cheaper home insurance quotes, some of which relate to the policy itself and some of which relate to your home.
When it comes to the policy, the following factors can often reduce the premium you pay:
Agreeing to a higher excess
Opting to pay for your insurance annually rather than monthly
Valuing your contents accurately (so that you don't take out more insurance than you need)
Building up a No Claims Discount (NCD)
When it comes to your home, the following changes can have a significant impact on your insurance quotes, even though most of them are relatively small:
Ensuring your home's windows and doors are fitted with high quality locks
Installing a burglar alarm (if your home doesn't have one already)
Installing smoke alarms, which can reduce the risk of your contents being damaged in a fire
Getting someone to housesit when you're away in order to ensure your home isn't left unoccupied
Joining your local neighbourhood watch scheme, which some insurers recognise as a useful way to mitigate the risk of theft and burglary
What does contents insurance cover?
Contents insurance covers the financial cost of replacing or repairing the particular contents of your home that belong to you, including your TV, media players, sound system, computers, home appliances, furniture, artwork, home furnishings and clothing.
Generally speaking your insurance provider should cover you if you something happens to your contents that was unforeseen and not your fault. As such, some or all of the following should be covered by your home insurance policy:
Water damage caused by broken pipes
Fire damage, provided the fire wasn't due to your own negligence
Theft or burglary, provided the property was locked and secure at the time of the crime
Damage to your contents caused by flooding, storms or lightning strikes
And what does contents insurance not cover?
Your policy is designed to protect you against the unexpected cost of unforeseen mishaps, so your contents usually won't be covered against normal wear and tear.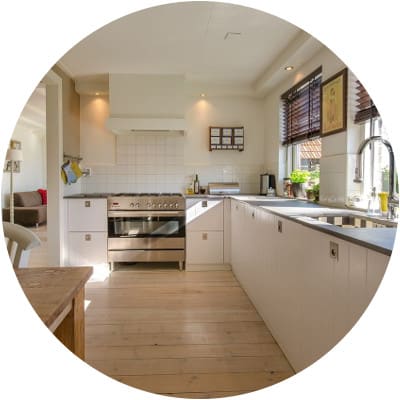 Some of the other eventualities that your insurance provider might exclude could be:
Accidental damage to your contents (for example, liquid spills on electronic equipment or cigarette burns on upholstery)
Damage to your contents caused by your guests or visitors
Damage caused by your pets
Damage caused by leaky guttering.
Will my insurance policy still cover me if my property is unoccupied?
That will depend on how long the property has been empty and the corresponding time limits specified in your policy documents.
Most home insurance companies will still cover your contents if you've only gone on a short holiday, but if you're away for more than 30 days (and you haven't asked someone to housesit) you may not be covered.
If you are planning to take an extended trip it might be a good idea to invest in a specialist unoccupied property insurance policy instead, which will mean your home is still insured even when it's empty.
Will the contents of my shed by covered?
Many contents insurance policies will include some level of cover for belongings that are stored in a shed, garage or other outbuilding.
If your own insurance provider doesn't include this 'shed and outbuildings cover' as standard you should be able to add it to your home insurance policy.
However, it's important to ensure your shed or other outbuildings are always securely locked when not in use, otherwise your outbuildings cover could be invalidated.
And what about the contents of my fridge freezer?
Yes, many home insurance policies will include fridge-freezer contents cover as standard, so if the contents of your fridge freezer are ruined due to a power failure or faulty appliance your insurance provider will cover part of the cost of replacing it.
Will I be covered against theft and burglary?
Your home insurance policy will usually cover your contents against theft and burglary, provided all the windows and doors in your property were securely locked at the time of the crime, and your burglar alarm was set (if you have one).
Home Insurance Comparison