Compare flat roof home insurance now
Cheap Flat Roof Home Insurance
Compare up to 50 providers

Access Cashback & Rewards

97% of reviewers recommend us
Search and compare cheap quotes from up to 50 UK home insurance providers, including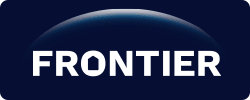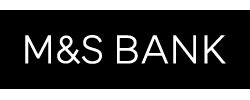 ---
Looking for cheaper insurance?
Search up to 50 different home insurance providers
Quotezone increases your chance of finding a great deal by searching the market for you.
Buy online or by phone
Purchase your home policy quickly and easily, monthly and annual payment options available.
You could save time and money
Get your quotes by filling in one simple form, compare prices, and start saving.
Over three million users
Join our ever-growing list of satisfied customers today.
Secure & Encrypted
We guarantee your confidence when shopping online by following the latest internet security standards.
Independent and unbiased service
We aren't owned by or have any investment from any insurance company.
What people have to say about us
Easy to use, found a vast array of different quotes and was able to compare them to one another in a simple way.
The site was easy to use and after entering details various quotes popped up within minutes.
4.73/5 from 22 customer reviews
Compare insurance quotes for a home with a flat roof
---
A house with a flat roof represents a higher insurance risk than a property with a standard pitched roof, which means it can sometimes be harder to find a suitable insurance policy for your home…and when you do find the right one your premium could be quite a bit higher to reflect the greater risk to the insurer.
That's why it's critical that you use a home insurance comparison site if you're planning to insure a house with a flat roof – not only will it help you find an insurance provider that's willing to insure your property, it should also increase your likelihood of finding a cheaper quote by comparing insurance policies from a wider range of providers.
Compare flat roof home insurance now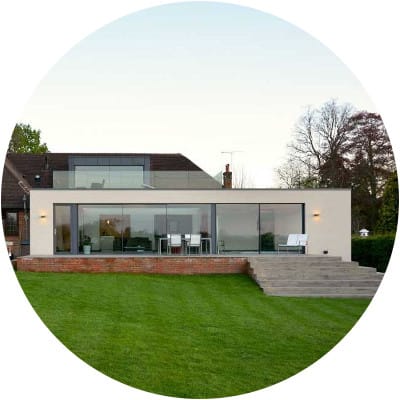 Insuring a property with a flat roof: a level-headed insurance guide
Why does it cost more to insure a property with a flat roof?
If your property has a flat roof (or even a partial flat roof, for that matter) it represents a higher insurance risk, and your insurer will usually adjust your premium upward to reflect that elevated risk.
A flat roof is seen as a higher insurance risk for two reasons:
Flat roofs are more likely to be damaged by inclement weather conditions. For example, heavy snow or rain could cause the roof to leak, develop cracks or even cave in.
Flat roofs increase the risk that your property might be targeted by burglars, because they can sometimes make it easier for the thief to gain access to upper floor windows.
How can I find cheaper insurance for a house with a flat roof?
First things first: the steps you'd take to reduce the cost of your standard home insurance policy will also stand you in good stead if you have a non-standard home. Things like:
Installing a burglar alarm, which can reduce the risk of burglary and vandalism
Installing high quality locks on the property's windows, which can also help to reduce the risk of break-ins
Installing smoke alarms, which can help to mitigate the risk of fire damage
Ensuring the property isn't left unoccupied for more than a month at a time, since unoccupied properties have a higher risk of water damage, vandalism and break-ins
Agreeing to a higher excess, which should reduce the upfront cost of your policy.
For homes with a flat roof or partially-flat roof there are a few other things you should also bear in mind:
Have your flat roof inspected by a roofing specialist on a fairly regular basis. Not only can this reduce the risk of hairline cracks or faulty waterproofing developing into a much more serious issue, but some home insurance companies will also make it a requirement of their cover that a flat roof must be inspected every one, two or three years.
Install leaf guards on your guttering, which can reduce the risk of blocked gutters causing standing water on the flat roof. While this won't reduce the cost of your flat roof insurance policy initially, it does make it less likely that you'll have to claim on your insurance (which would likely increase your premium the following year).
Do I need to know what percentage of my roof is flat?
Yes, home insurance companies will usually need to know approximately what percentage of your property's roof is flat, because that will play a role in their insurance premium calculation.
All other things being equal a fully-flat roof is usually considered a higher insurance risk, with the level of risk decreasing for roofs that are only partially flat.
Does flat roof insurance cover the contents of the property or just the building?
It can cover either, or both, depending on your needs.
If you're the homeowner you can decide whether you just want to insure the building itself, or whether you want to include contents cover with your policy.
Of course, if you're the tenant then you won't need to insure the actual house – you can take out tenants insurance and leave it to your landlord to insure the building.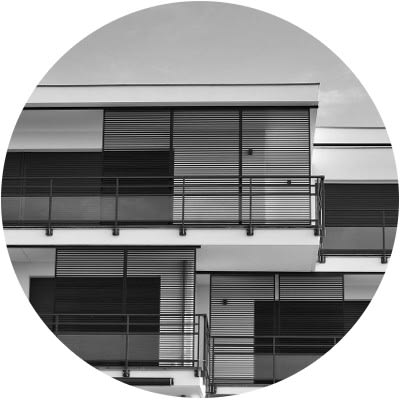 However, you'll still need to declare that your home has a flat roof or partially-flat roof even if you're taking out contents insurance or tenants insurance, because it could still affect your premiums a little.
My existing provider is putting the cost of my flat roof insurance up, what should I do?
At Quotezone.co.uk we always recommend that home owners shop around for the best quotes when it's time to renew their policy, rather than automatically accepting the renewal quote their existing provider has offered.
Of course, if the renewal quote you've received is particularly expensive then it's even more critical that you compare buildings and contents insurance quotes from a wide range of providers before deciding on which one to go with. That way you'll be much more likely to find a suitable policy at a competitive price.
Non Standard Home Insurance Comparison