Motorhome Conversions Rise by Nearly a Third
07/07/2022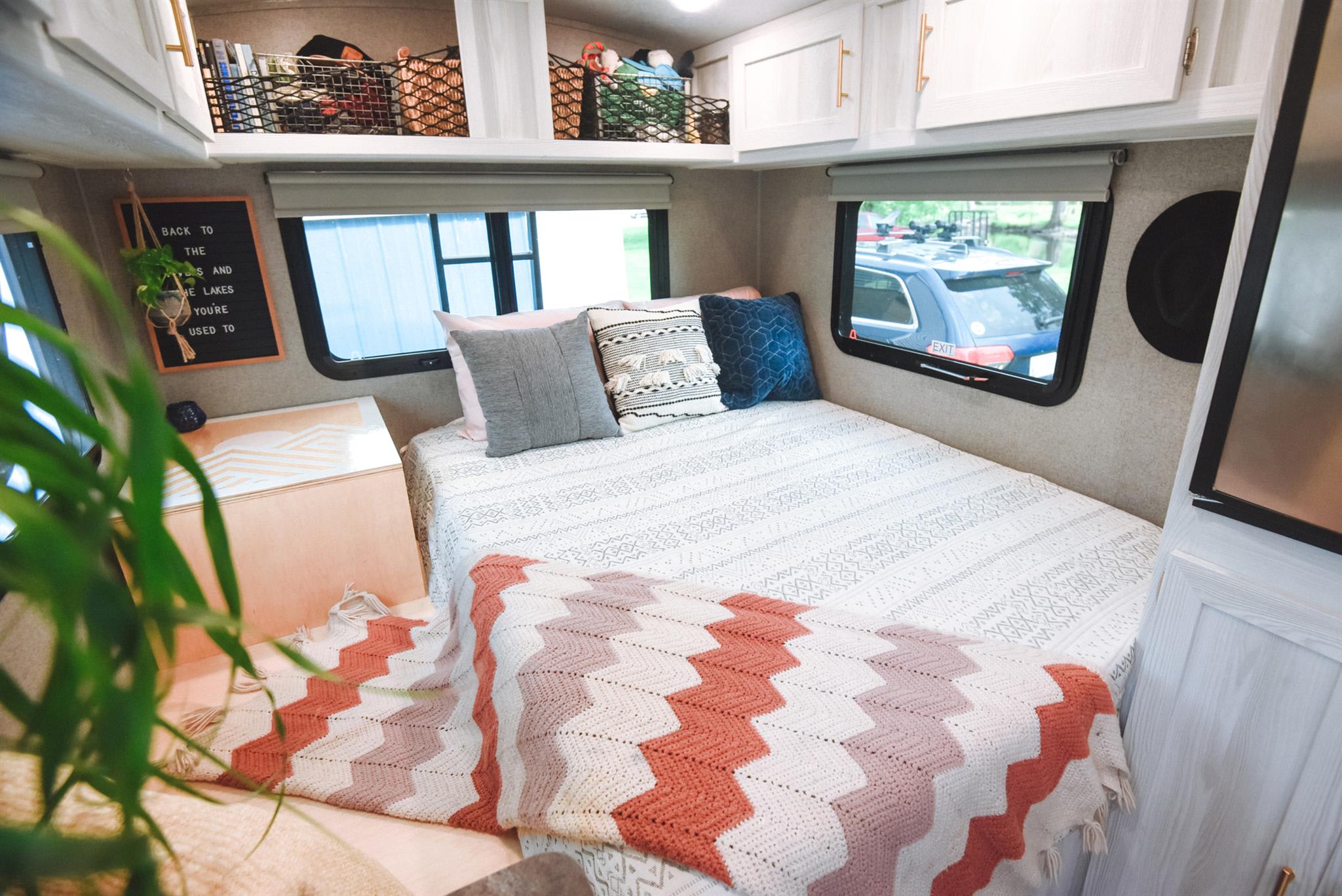 Summer Warning as Renovators Could Be in Trouble with the Police
Demand for motorhome conversions is at 29% this year already, January to May 2022, up from a consistent average of 17% from 2019-2021 across the same time period, as airport chaos causes many across the nation to brace for another summer of staycations.
However, motorhome insurance comparison expert, Quotezone.co.uk, warns of potential issues UK road warriors will need to look out for. Conversions – changing another type of vehicle into a motorhome – need to be updated with the DVLA for police identification purposes, and must comply with the internal and external check list of what a motorhome should look like.
To officially convert a vehicle to a motorhome (motorcaravan), renovators need to include four permanent internal fixtures; sleeping accommodation, seats and table, cooking and storage facilities – updating the V5C form and providing photographic evidence of the changes when complete.*
Other, more cosmetic changes such as alloy wheels, new fitted kitchen, design or branding, are classified as modifications and need to be updated with the insurance provider, to ensure the policy is accurate and doesn't run the risk of being declared void.
Greg Wilson, Founder of Quotezone.co.uk, comments: "There was an understandable boom in motorhomes across the pandemic when foreign holidays were restricted, with families exploring staycations and investing in motorhomes. Our latest data shows that this trend is continuing, with 29% of our customers in the process or just finished converting their vehicles into motorhomes in order to enjoy a staycation closer to home.
"Of course, with logistical issues at many airports across the country, many of the households that bought or converted their motorhomes within the past two years may also being thinking about making their own changes, with renovations or upgrades to their motorhome possibly on the cards.
"It's worth noting that some changes, such as engine remapping and LPG conversions, often have no effect on insurance premiums, others such as alloy wheels might have a minimal price rise due to the increased value of the vehicle – but we'd still recommend that motorhome owners advise insurers of these changes."
Quotezone.co.uk compares quotes from over 110 UK car insurance providers, helping over 3 million users find a more competitive deal each year on everything motoring, such as car insurance, converted motorhome insurance, campervan insurance and caravan insurance.
---
This article is intended as generic information only and is not intended to apply to anybody's specific circumstances, demands or needs. The views expressed are not intended to provide any financial service or to give any recommendation or advice. Products and services are only mentioned for illustrative rather than promotional purposes.