The UK's commonly misunderstood road signs
01/08/2023
Motorists are being urged to brush up on their understanding of road signs to avoid hefty fines and potential hazards on the roads.
Following spikes in search engine queries for common road signs, motoring experts at Quotezone.co.uk have identified commonly misunderstood road signs which could land drivers with a dangerous driving charge if misinterpreted or ignored.
Even experienced motorists can be confused by some of the lesser-known road signs, but there is a concerning number of drivers who struggle to correctly identify even the most basic signs.
According to research from Google trends, a staggering 79 percent of the search volume were unable to name the 'with-flow bus and cycle lane' sign and almost 50% couldn't identify the crucial 'no stopping' sign.
Britain introduced road signs in 1965 with new signs added each year. Drivers must familiarise themselves with all road signs, even if they don't encounter them regularly or they weren't in circulation when they first sat their driving test, because it ensures they're prepared to respond appropriately to any unexpected situations or changes in road conditions.
Plus, there are hundreds of road signs in the UK, not all of which are included in the Highway Code, so the onus is on the driver to do their research and make sure they understand all the possibilities.
In most cases, failing to comply with signs is dealt with by a fixed penalty of three points and a fine of £100.
However, if a driver already has points on their licence, it could add up to disqualification or a fine of up to £1,000 at a magistrate's discretion.
Drivers who disregard the signs and have an accident or risk the safety of other motorists could be prosecuted for numerous traffic offences and face an unlimited fine or even jail.*
Recent trials have shown that the simplification of road signs and markings can reduce road traffic incident numbers, traffic flow and average traffic speeds – with a 48.6 per cent annual reduction in incidents following an improvement test scheme.**
Greg Wilson, CEO and Founder of Quotezone.co.uk, said: "Road signs play a crucial role in ensuring the safety of all road users.
"Our research shows an increase in searches for six key road signs, showing there is misunderstanding over their interpretation.
"By addressing confusion on the roads, we can go a long way to improving driver knowledge and ultimately help improve road safety.
"The Department for Transport don't actually collect information on which road traffic signs are cited the most in UK road traffic incidents as part of their collision statistics, however 44% of all road accidents across Great Britain, in the latest data (2021), were at a roundabout, crossroad or staggered junction – some of the most difficult obstacles to manoeuvre on the road with the most complicated road signs, so we all need to practice our skills and refresh ourselves with the Highway Code on a regular basis."
Our research identified the following signs as particularly difficult to decipher:
No vehicles
This empty red sign has left many drivers confused. The blank circle doesn't give many clues to confused drivers as it looks half-finished. According to the Highway Code, it means all vehicles are prohibited except for pedal cycles which pedestrians must push.
With-flow bus and cycle lane
This road sign means that this lane is only allowed to be used by buses and cyclists. Sometimes there will be an indication of certain times when this rule applies to the lane but if there aren't any hours displayed then the sign applies permanently.
Start of a designated quiet lane
The aim of quiet lanes is to maintain the character of minor rural roads by seeking to contain rising widespread traffic growth in rural areas. Requirements to be identified as a quiet lane and get a sign include having less than 1000 vehicles travel through a day and having a traffic speed of less than 35mph. The signs are usually on narrow single-track roads, so don't expect to see them in busy cities.
Quayside or riverbank
It is very important to know the meaning of this sign as it could prevent a catastrophe for unknowing drivers. It is a warning to motorists they are coming to the end of a road and approaching either a riverside or quayside and they may not be able to see the edge.
No stopping
This very important sign is surprisingly commonly misunderstood, as 42% of drivers were not able to identify it. Drivers must not stop their vehicles in the area shown on the sign, including stopping to pick up or drop off passengers, as well as loading or unloading goods.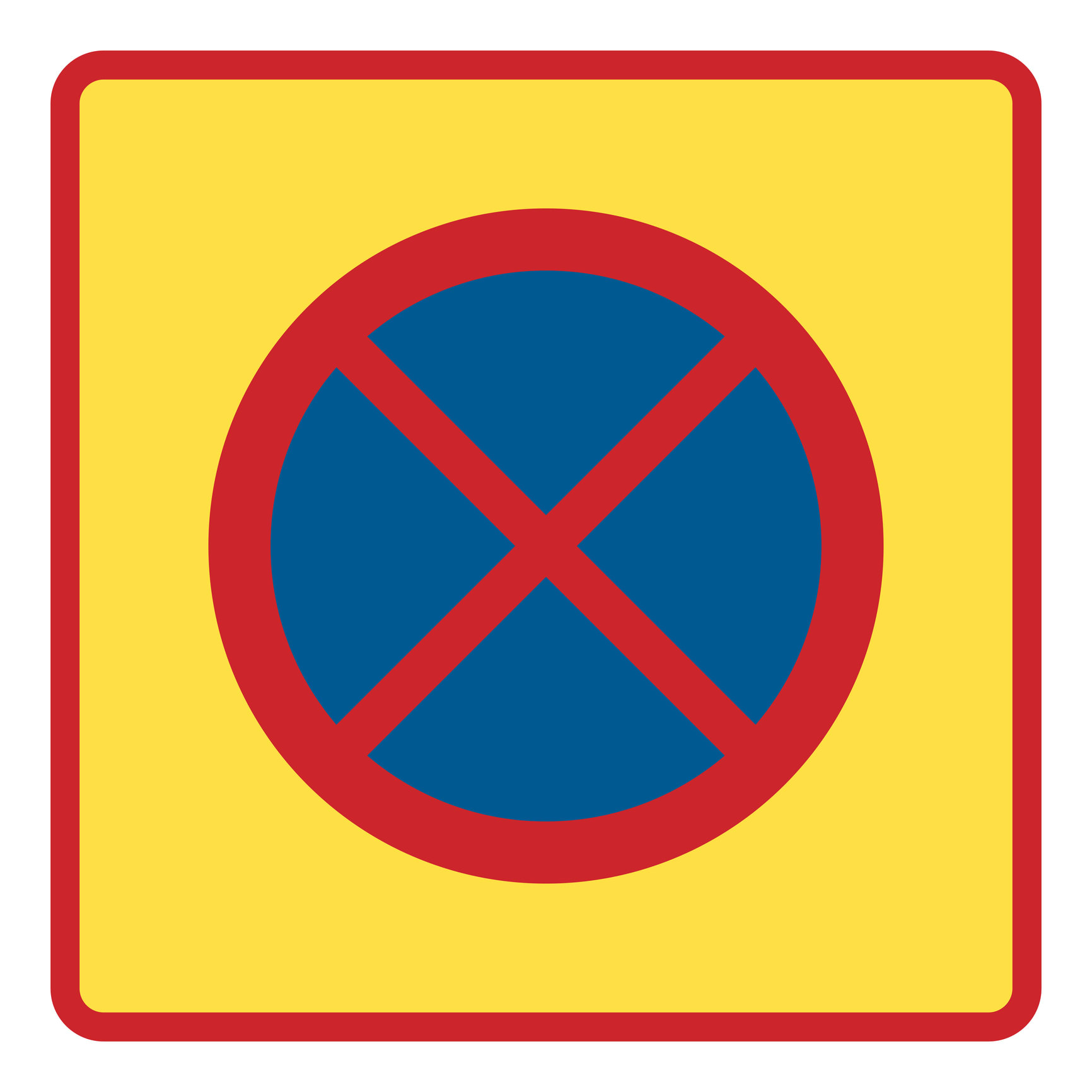 Level crossing without barrier
This sign is an important one to know as it warns drivers that they're approaching an unmanned level crossing without barriers or gates, which needs to be approached and crossed with extreme caution.
Research also showed the top five most increasingly searched for or 'rising' signs, within the last 12 months – most likely as a result of an incident;
RISING SEARCHES
1 – Cycle route ahead sign
2 – No cycling sign
3 – Stop sign UK
4 – Ahead only sign
5 – Road narrows sign
Quotezone.co.uk helps around 3 million users every year find savings on household bills and essentials such as breakdown cover, car and motorbike insurance.
References:
*https://www.cps.gov.uk/crime-info/driving-offences
**https://www.rospa.com/media/documents/road-safety/road-observatory/Roads-Signing-and-marking.pdf
| | |
| --- | --- |
| Road Labels | Sum of All accidents |
| Not at junction or within 20 metres | 41572 |
| T or staggered junction | 27699 |
| Crossroads | 9371 |
| Roundabout | 7800 |
| Other junction | 6051 |
| Private drive or entrance | 2209 |
| Unknown | 2061 |
| More than 4 arms (not roundabout) | 1520 |
| Mini-roundabout | 1470 |
| Slip road | 1334 |
| Grand Total | 101087 |
https://roadtraffic.dft.gov.uk/custom-downloads/road-accidents/reports/0a631c4c-341c-4407-9090-97ee0975eb57
---
This article is intended as generic information only and is not intended to apply to anybody's specific circumstances, demands or needs. The views expressed are not intended to provide any financial service or to give any recommendation or advice. Products and services are only mentioned for illustrative rather than promotional purposes.
Compare Car Insurance
We search over 110 car insurance providers to save you hassle and money