Van Insurance for Young Drivers
Compare Young Driver Van Insurance
Compare 60+ providers

Access Cashback & Rewards

97% of reviewers recommend us
Don't have your registration number? No problem, click here.
Search and compare cheap quotes from over 60 UK van insurance providers, including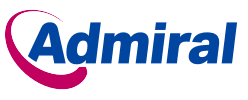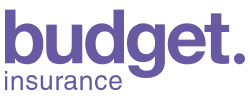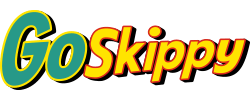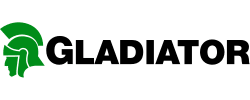 ---
Looking for cheaper insurance?
Search over 60 different van insurance providers
Quotezone increases your chance of finding a great deal by searching the market for you.
Buy online or by phone
Purchase your van policy quickly and easily, monthly and annual payment options available.
You could save time and money
Get your quotes by filling in one simple form, compare prices, and start saving.
Over three million users
Join our ever-growing list of satisfied customers today.
Norton secured
Our quote form uses 128-bit SSL encryption for your peace of mind.
Independent and unbiased service
We aren't owned by or have any investment from any insurance company.
What people have to say about us
Great quick website providing the best cover around!
Don't bother going to the usual comparison sites because they simply DON'T COMPARE!!
4.89/5 from 27 customer reviews
Van insurance for younger drivers
---
If you're a young driver and you're looking for cheap van insurance you could have a surprisingly difficult search on your hands – but there are steps you can take to increase your chances of finding a suitable policy at a reasonable price.
As with cars, drivers in the UK are legally allowed to drive a wide range of vans (specifically, Category B vans) from the age of 17 – provided they've passed their driving test and taken out a suitable insurance policy, of course.
For younger van drivers it's that pesky matter of insurance that can often be a bit of a sticking point, though, because premiums for young drivers are often much, much higher than an older, more experienced motorist would pay.
There are two reasons for that: insurance claims data and road accident data, both of which confirm that younger drivers are much more likely to be involved in a road traffic accident than an older motorist.
In fact, research by Brake, the road safety charity, has revealed that 23% of drivers aged 17 to 24 will be involved in a road traffic accident within two years of passing their driving test.
Needless to say that elevated risk almost always translates into higher insurance premiums for young van drivers, which is why it's so important that these motorists use an unbiased insurance comparison service like Quotezone.co.uk when they're ready to take out insurance.
Not only can Quotezone.co.uk help young van drivers find cheaper insurance by comparing quotes from a wider range of providers, but it can also ensure they don't waste their time dealing with insurance companies that might be completely unwilling to insure them.
Compare Young Driver Van Insurance quotes now
A guide to van insurance for young drivers
Insurance for young van drivers is essentially the same as ordinary, cheap-as-chips van insurance… except that it's rarely cheap.
There are a number of steps you can take that might increase your likelihood of finding cheaper van insurance, though, such as:
Adding an experienced driver to your policy as a 'named driver' – While it's a crime (known as 'fronting') to list someone else as the main driver on an insurance policy if you are in fact the main driver, it's perfectly acceptable to add an older, more experienced driver as a secondary 'named driver', and doing so can sometimes help to lower your premiums because it suggests you won't be behind the wheel yourself quite so much.
Agreeing to a higher excess – If you add a higher voluntary excess to your young driver van insurance policy you can sometimes benefit from cheaper premiums, since you'll be agreeing to cover more of the cost yourself if you ever have to make a claim.
Parking in a garage or on a private driveway – Vans are more likely to be targeted by thieves if they're parked on the side of the road, particularly if they have signage or branding that might lead a thief to believe there might be valuable tools inside. In addition, vans that are parked on the roadside have a higher risk of being damaged by a passing vehicle, which means younger van drivers could benefit from lower premiums if they're able to park in a garage or on a driveway.
Will the level of cover I opt for affect my van insurance premium too?
Yes, it can do – but not always in the way you'd expect.
As with car insurance, van drivers have three levels of cover to choose from:
Third Party Van Insurance
Third Party, Fire and Theft Insurance
Fully Comprehensive
In theory Third Party Van Insurance should be the cheapest, because it offers policyholders the least comprehensive cover. However, many higher-risk drivers opt for third party cover in order to reduce their premiums, a fact that insurance providers often take into account when calculating the premiums for each level of cover. The result is that fully comprehensive van insurance can sometimes prove to be as cost effective as (or sometimes even cheaper than) third party cover.
That's why we recommend that young van drivers use Quotezone.co.uk to compare quotes for all three levels of cover, and then opt for the van insurance policy that offers the most comprehensive cover at the most competitive price.
Can young van drivers reduce their insurance costs by earning a No Claims Discount?
Yes, as with car insurance policies, the main driver on a van insurance policy will usually earn a No Claims Discount (NCD) that increases a little with each consecutive year they've been insured without making a claim.
Building up a No Claims Discount (or No Claims Bonus, as it's also known) is one of the most effective ways to reduce the cost of your van insurance if you're a younger driver, but it's important to bear in mind that it usually does only apply to the main driver – if you're included on someone else's van insurance policy as a named driver you usually won't earn an NCD.