Compare coach fleet insurance quotes now
Cheap Coach Fleet Insurance
Quotes from UK insurance providers

One short form – save time & money
Policies and deals from industry leading insurance providers, including






























---
Looking for cheaper insurance?
Secure & Encrypted
We guarantee your confidence when shopping online by following the latest internet security standards.
Over three million users
Join our ever-growing list of satisfied customers today.
You could save time and money
Get your quotes by filling in one simple form, compare prices, and start saving.
Independent and unbiased service
We aren't owned by or have any investment from any insurance company.
What people have to say about us
I am very pleased with the insurance deal you got me
Quick and easy to use and also very competitive
4.81/5 from 16 customer reviews
Coach fleet insurance
---
If you run a transport business that operates a number of coaches it might be a wise idea to consider taking out a fleet insurance policy for your coaches instead of insuring each vehicle separately. Not only does this type of policy have the potential to save you a lot of valuable time on paperwork and admin, but economies of scale mean it could also save your business a decent chunk of money.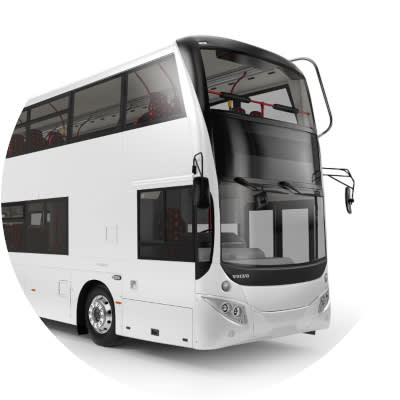 Compare coach fleet insurance now
Why should I buy coach fleet insurance?
Fleet insurance is convenient and can significantly reduce the amount of paperwork and admin when it comes to insuring a fleet of coaches.
You'll only have one insurer to deal with, one set of paperwork to put together and one renewal date to remember.
Just as importantly, though, fleet coach insurance could potentially save your business money, because many insurance providers will offer a discount when you're insuring a larger number of vehicles.
How many coaches do I need in order to qualify for fleet insurance?
This depends on the insurer – some providers will offer fleet policies so long as you have more than one coach. Others will insist that you must have a minimum of five, but this is something that insurers will make clear before you buy a policy.
Insurers also set their own rules about the maximum number of coaches you can have. Generally, this tends to be much more flexible and you could potentially have dozens (or even hundreds) of coaches on a single fleet policy.
Can I insure other vehicles on my coach fleet insurance?
Yes, as with other types of fleet insurance, you'll usually be able to add different vehicles to your policy.
So, if you've got a combination of coaches, vans, minibuses and MPVs, you should be able to put them all on a single plan (sometimes called a multi-vehicle fleet policy).
What does fleet insurance for coach businesses cover?
If one of your coaches causes an accident your insurance policy will cover the cost of damage done to other people and their vehicles. It's for that very reason that coach, bus and other motor trade businesses must have third party cover at the very least – in order to protect those other 'third parties' when your vehicles take to the road.
Depending on the level of cover you choose, your coach fleet insurance may also pay for any damage done to your own coaches too.
The levels of cover available are:
Third party only (TPO) – this is the minimum you can have by law. It pays for damage to other vehicles, other people and their property but doesn't pay to repair or replace your own vehicle.
Third party, fire and theft (TPFT) – includes everything TPO offers and also covers your vehicles if they're damaged or destroyed because of fire or theft.
Comprehensive cover – insures you for TPFT and also pays to repair or replace your vehicle if it's been damaged in an accident (even if the accident was your fault). This is typically the most expensive level of cover you can buy.
While third party cover is sometimes the cheapest option, it's worth noting that some coach fleet insurers will only offer TPFT and comprehensive cover.
What insurance do I need if I hire out coaches?
If you hire out coaches to your customers you'll also need a specialist type of insurance cover called self-drive hire insurance. This protects your coaches if you hire them out to other coach firms or individuals. You can buy annual or pay as you go policies.
If you hire out coaches all year round, it makes sense to have an annual policy. If you tend to work seasonally and only hire out coaches occasionally – like in the height of summer, then a pay as you go policy might represent better value.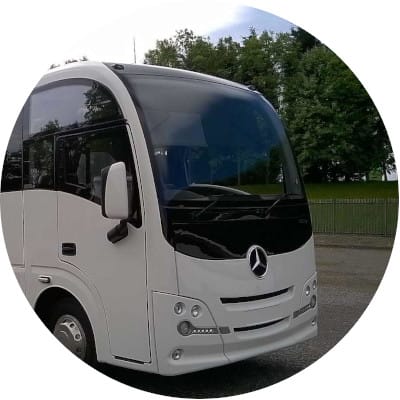 It's worth bearing in mind that self-drive hire plans often have a number of conditions attached to them, most of which are designed to limit the insurer's risk exposure when you hire the coach to someone they haven't vetted.
For example, a self-drive hire insurance policy might stipulate that drivers need to be between the ages of 21 and 75 and have held a full UK licence for at least two years.
What extras can I add to my vehicle insurance for coaches?
As well tailoring the level of cover to meet your particular needs, you can also choose to add a range of other optional extras to your policy.
While many of these add-ons are likely to increase the cost of your coach fleet insurance cover they do mean your business is covered against a wider range of risks.
Possible extras you might want to consider include:
Types of use – you can often choose to cover yourself for specific use – for instance if you provide transport for school trips. You can extend cover to include 'any use', which means you aren't limited to certain activities. Just bear in mind that the more flexible your policy, the more expensive it's likely to be.
European cover – if you're a tour coach, fleet insurance can also include cover for the continent. Always check that the country you're going to is included in the policy though.
Employers' liability – covers costs if a staff member becomes ill or is injured because of work. You'll need this by law if you have any employees (even if they're part-time or casual).
Public liability – pays legal fees and compensation if a member of the public blames your business for injury or damage to their property.
Fleet Insurance Comparison