Over 40s Car Insurance
Cheap Car Insurance for Over 40s
Compare 110+ providers & save up to £290*

Access Cashback & Rewards

97% of reviewers recommend us
Don't have your registration number? No problem, click here.
Search and compare cheap quotes from over 110 UK insurance providers, including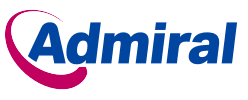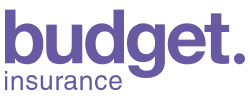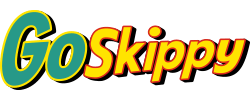 ---
Looking for cheaper insurance?
Search over 110 different car insurance providers
Quotezone increases your chance of finding a great deal by searching the market for you.
Buy online or by phone
Purchase your car policy quickly and easily, monthly and annual payment options available.
You could save time and money
Get your quotes by filling in one simple form, compare prices, and start saving.
Over three million users
Join our ever-growing list of satisfied customers today.
Norton secured
Our quote form uses 128-bit SSL encryption for your peace of mind.
Independent and unbiased service
We aren't owned by or have any investment from any insurance company.
What people have to say about us
The quote l got was the cheapest on all the comparison websites
I used other sites to get a car insurance. Quotezone was by far the best. I took a car insurance with an insurance company that they suggested. Since then I had an accident and the insurance company was great and I am very happy with them. To summaries I got a great deal from the financial aspects and also from the customer services aspects. I have already recommended Quotezone to a number of friends and as far as I know two of them have insured their cars via them.
4.89/5 from 38 customer reviews
Over 40 Car Insurance – Compare Cheap Quotes
---
Many drivers that are over the age of 40 have clocked up a significant amount of time behind the wheel since they first passed their learner driver tests, which can often translate into fewer insurance claims and thus cheaper car insurance for drivers over 40 than younger, less experienced motorists might be expected to pay.
But not every driver takes their provisional driving test in their teens or early twenties – in fact, there are many motorists who become first time drivers in their 40s.
Compare car insurance for first drivers over 40
If I'm a first time driver over the age 40 will I be offered cheaper car insurance?
If you're looking for car insurance for first time drivers over 40 then your quotes are unlikely to be cheap, at least in the beginning, but they also shouldn't be as prohibitively expensive as the premiums many teenagers are quoted.
Data from Brake, the road safety charity, indicates that young drivers are at a much higher risk of crashing their cars than older drivers, with 23% of drivers aged 17 to 24 involved in a car accident within two years of passing their test.
With that in mind, if you're a first time driver over 40 your age is likely to work in your favour when it comes to car insurance premiums, because many insurance providers will be willing to offer you cheaper quotes than those they would offer to a teenager or even a new driver in their early twenties.
Still, the fact that you are a first time driver will mean your premium will almost certainly be significantly higher than a 40 year old motorist who has been driving for ten to fifteen years might pay.
After all, first time drivers are more likely to be involved in an accident than a seasoned motorist, and because of their inexperience they may also be more likely to do the wrong thing when they are involved in accident (such as slamming on the brakes when they're skidding on the ice), which can sometimes result in even more damage to their own vehicle or third party vehicles.
The net result is that car insurance for first time drivers over 40 is likely to fall somewhere in the middle – it likely won't be as expensive as a teenager's insurance policy, but it won't be as cheap as a seasoned motorist of a similar age might pay.
Is it true car insurance for ladies over 40 is cheaper?
No, not anymore.
In the past car insurance for ladies over 40 would likely have been a little cheaper than policies for men over 40 might have cost, because car insurance for women was usually cheaper overall.
That all changed in December 2012, though, when the introduction of the EU's Gender Directive made it illegal for car insurance companies to use gender as one of the variables in their insurance premium calculations.
What steps can I take to find cheap car insurance for first time drivers over 40?
First and foremost, it's vital that you shop around for the best car insurance deals – and you've come to the right place for that, because Quotezone.co.uk can help you to compare car insurance quotes from over 110 insurance providers in a matter of minutes.
Of course, there are other steps you can take that might help to lower your car insurance quotes as well, such as:
Adding a more experienced motorist to the policy as a 'named driver' – Given the fact that your lack of experience will be working against you, it might be worth adding a more experienced driver to your policy as a 'named driver', because some insurance providers might offer lower premiums to reflect the fact that aren't likely to clock up as many miles behind the wheel yourself.
Taking out black box insurance – Telematics insurance, or black box as it's more commonly known, is often a cheaper option for first time drivers because the data that is shared with your insurer can help to offset some of the insurance risk, and these policies also give the insurance company the right to adjust their premiums on a dynamic basis in response to that data, which again can help cover some of the risk if it turns out you're a driver who is more inclined to speed or break other rules of the road.
Paying for the full year upfront – This can sometimes be a painful pill to swallow when your premium is very high, but if you're able to pay the full amount upfront you could save quite a bit of money versus a monthly payment plan.
Parking your car off the road when you aren't driving it – cars that are parked on a private driveway or in a garage have a lower risk of being stolen, vandalised or hit by a passing car.
*51% of consumers could save £290.68 on their Car Insurance. The saving was calculated by comparing the cheapest price found with the average of the next three cheapest prices quoted by insurance providers on Seopa Ltd's insurance comparison website. This is based on representative cost savings from November 2021 data. The savings you could achieve are dependent on your individual circumstances and how you selected your current insurance supplier.