Compare Van Fleet Insurance Quotes Now
Cheap Van Fleet Insurance
Quotes from UK insurance providers

One short form – save time & money
Policies and deals from industry leading insurance providers, including






























---
Looking for cheaper insurance?
Secure & Encrypted
We guarantee your confidence when shopping online by following the latest internet security standards.
Over three million users
Join our ever-growing list of satisfied customers today.
You could save time and money
Get your quotes by filling in one simple form, compare prices, and start saving.
Independent and unbiased service
We aren't owned by or have any investment from any insurance company.
What people have to say about us
I am very pleased with the insurance deal you got me
Quick and easy to use and also very competitive
4.81/5 from 16 customer reviews
Fleet van insurance
---
If you've got a fleet of vans to tax, service and MOT you probably don't have time to phone dozens of insurance providers in order to find the best fleet van insurance quote. Fortunately there is an easier way – Quotezone.co.uk's fleet insurance comparison service, which enables you to compare quotes from a wide range of insurance companies after completing one simple form.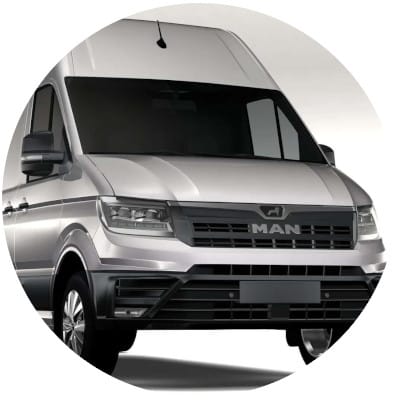 Compare fleet van insurance quotes now
What is fleet van insurance?
It's a type of fleet insurance aimed at businesses that need to insure more than one van.
How many vehicles can I have on my business fleet van insurance?
Insurers have their own rules about the number of vans you can insure under one policy.
The minimum is usually two but some policies may require you to insure three or even four vans in order to qualify for a fleet van policy.
The maximum number of vans also varies from provider to provider, but is usually much more flexible and with some insurance companies you could have thousands of vans insured under a single policy.
If you own a relatively small number of vans then small fleet van insurance is probably the way to go, whereas a business that owns dozens or even hundreds of vans would need to opt for a large fleet insurance policy.
What type of vans can I include in my van fleet insurance?
In most cases you'll be able to include a range of different types of vans under a single fleet van insurance policy – for example:
Pick-ups
Tipper vans
Single or double cab vans
Light commercial vehicles (LCV)
While most policies cover a wide range of van types, you should always double check. Heavily modified vans or HGVs are likely to need a specialist policy.
Why should I choose fleet van insurance instead of insuring each van separately?
Fleet or multi-van insurance could potentially save you many hours of admin because all your vehicles will be on a single policy. It means you'll have one renewal date and if you need to make a claim for more than one van you'll only have one insurer to deal with.
A fleet insurance van policy could also save you money depending on the insurer and the type of policy you choose.
What levels of cover are there?
Like other types of van or car fleet insurance, there are three levels of cover to choose from:
Third party only (TPO) – this is the minimum you'll need by law. It covers injury or damage done to other people and their property (the 'third party'), but won't pay out for damage to your own vans.
Third party, fire and theft (TPFT) – gives you TPO cover and also pays out if your own vans are stolen, damaged or destroyed by fire.
Comprehensive – includes TPFT and also pays to fix any damage done to your own vans. This is usually the most expensive type of cover you can buy.
Are there any other features I should think about?
Insurers will usually give you the option of adding other types of insurance to your van fleet policy.
Although adding extras will increase your premium, it's vital that your policy covers your commercial needs. So, while cheap fleet van insurance might look appealing, remember that it might not give your vehicles or business the protection you need.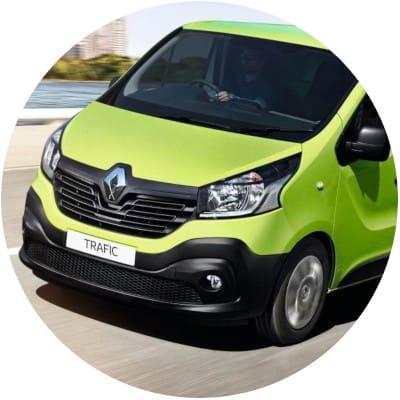 For total peace of mind, consider:
Breakdown cover – can prove invaluable if you need roadside recovery.
Goods in transit (GIT) – covers goods in your van while you're out and about.
Hire and reward – covers goods that don't belong to you while they are in transit – for example if you run a courier business. It's slightly different to goods in transit but sometimes comes with GIT cover, so if you need it check whether or not it's included.
Carriage of own goods – covers your own equipment or tools kept in your van. Like hire and reward, it's a type of GIT insurance so make sure it's part of your policy if you need it.
Employers' liability – if you employ anyone (even part-time or casual) you'll need this by law. It covers costs if staff are injured or become sick because of work.
Public liability – pays legal fees and compensation if a member of the public has an injury or property damaged and blames your business. For example if you left tools or equipment outside your van and they tripped and broke their arm.
How can I lower the cost of company van fleet insurance?
It's essential that the policy you choose reflects the risks you face. Leaving out extras might shave a few pounds off your premium but it could mean you're left with a huge bill if you need to claim.
Of course, that doesn't mean you should pay more than you must, and you can help to lower your premium by:
Paying for your policy upfront – monthly payments usually mean extra admin and interest charges.
Only paying for what you need – it's important not to scrimp on cover but buying protection you don't need is a waste of money.
Increasing your voluntary excess – but make sure you can still afford it because you'll need to pay it for a claim to proceed.
Building up your no claims bonus – the bigger your no claims bonus the larger the discount you're likely to be offered on your premiums.
Minimising modifications – anything not factory fitted can be classed as a modification and often increases the cost of your policy.
Fleet Insurance Comparison