Compare mobile mechanic insurance from UK specialists
Cheap Mobile Mechanic Insurance
Quotes from UK insurance providers

One short form – save time & money
Looking for cheaper insurance?
Norton secured
Our quote form uses 128-bit SSL encryption for your peace of mind.
Over three million users
Join our ever-growing list of satisfied customers today.
You could save time and money
Get your quotes by filling in one simple form, compare prices, and start saving.
Independent and unbiased service
We aren't owned by or have any investment from any insurance company.
What people have to say about us
Very helpful and understanding
4.74/5 from 2216 customer reviews
Mobile mechanic insurance policies from UK-based insurance providers
---
If you're a mobile car mechanic your customers rely on your professional skills and automotive expertise, but you could face a claim for compensation if you ever make a mistake or something goes wrong.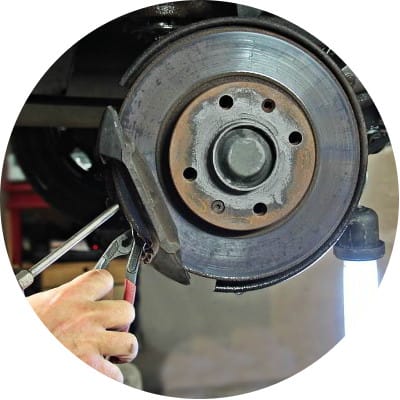 Fortunately mobile mechanic insurance can help to protect you from financial loss and keep your business moving if you are ever lumbered with a liability claim.
Compare mobile mechanic insurance quotes now
What is mobile mechanic insurance?
It's a type of motor trade insurance that helps protect you and your business if someone makes a claim against you. It covers the unique risks you face as a mobile mechanic.
What types of cover are available?
Like other motor trade policies, you can tailor this type of cover to suit your specific needs. Some of the most important types of cover you might need include:
Mechanic liability insurance – For any mobile mechanic, public liability insurance should be a priority. This covers compensation and legal fees if a customer or member of the public has an accident and blames your business – for example if they tripped over tools you left lying around.
Mobile mechanics can also buy other types of liability insurance like product liability, which would cover you if a part you fitted turned out to be faulty.
Defective workmanship cover – also known as service indemnity insurance. This covers the cost if someone makes a claim for injury or damage because of poor workmanship.
Road risk cover – This lets you drive cars that don't belong to you. If you're test driving customers' cars on public roads then you must have third party road risk cover at the very least. Bear in mind that third party cover will only pay for damage done to other cars – not the one you're driving.
Third party, fire and theft, on the other hand, will also pay out if cars in your care or control are stolen or damaged by fire.
For the greatest peace of mind, though, you might want to consider comprehensive cover. This pays for damage done to a vehicle in your care, such as a customer's car.
Mechanic tools insurance – Pays for the repair or replacement of tools and equipment if they are lost or stolen.
Breakdown cover – If customers are relying on you to fix or service their cars the last thing you need to deal with is your own broken-down vehicle. A policy that provides emergency assistance or a courtesy van can help you get to a job instead of letting a customer down.
Legal expenses – whether you're a self-employed part-time motor mechanic, or you own a busy mobile mechanic business with several employees, if your business is ever sued by a customer or a member of the public the resulting legal fees could be eye-watering.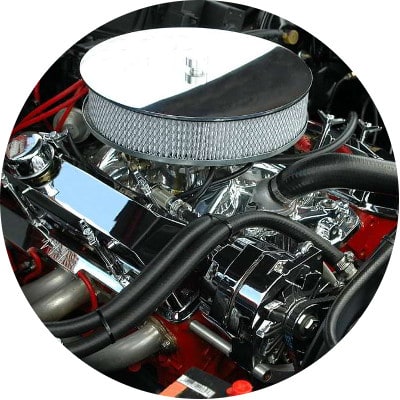 How much does mobile mechanic insurance cost?
The cost can vary dramatically, based on a wide range of variables relating to both you and your motor trade business, so it's difficult to provide a typical average.
Most insurance providers will take some or all of the following into account when calculating your premiums:
Your age – It's a known fact that young drivers face higher insurance premiums, so if you're under the age of 25 you can expect to pay more for your policy than an older, more experienced driver.
Your claims history – The more claims you've made the higher your premium is likely to be.
The type of cover you choose – Comprehensive cover is sometimes more expensive than third party only, for instance, but it could prove great value if you cause an accident while driving a customer's car.
Any extras you add – The more optional extras you add to your policy the pricier it will be.
Where you store your tools and equipment – If you've added tools cover to your mobile mechanic insurance where you store those tools could have an impact – storing them in a locked garage is usually a better option than keeping them in a van that's parked on the side of the road, for instance.
How can I lower the cost of car mechanic insurance quotes?
If you can, pay for your insurance in one yearly lump sum rather than in monthly instalments. It might seem like a huge expense but it works out cheaper as you won't have to pay extra admin or interest charges.
You can also lower your premium by increasing your voluntary excess. If you decide to do this make sure it's still at a level that you can afford, because you'll need to pay this excess before a claim can go ahead.
Of course, one of the easiest ways to find cheaper mobile mechanic insurance is to compare quotes from a wide range of providers – and that's where Quotezone.co.uk's insurance comparison website can come in very handy indeed.
Business Insurance Comparison