Young Driver Insurance
Cheap Young Drivers Insurance
Compare 110+ providers & save up to £490*

Access Cashback & Rewards

97% of reviewers recommend us
Don't have your registration number? No problem, click here.
Compare cheap car insurance quotes from over 110 UK providers, including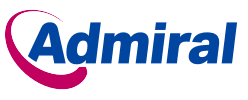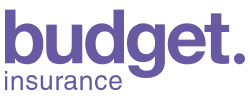 ---
Looking to insure a car for less?
Compare quotes from over 110 car insurance companies
Our car insurance comparison services increases your chance of finding a great deal by comparing 110+ quotes side-by-side.
Buy your car insurance online or over the phone
Sign up online or over the phone, and choose from monthly or annual payment options.
Save on your insurance
One short form is all it takes to compare cheap car insurance policies from over 100 insurance providers.
Over three million users
Over 3 million people save money with us each year.
Secure & Encrypted
We guarantee your confidence when shopping online by following the latest internet security standards.
Independent and unbiased service
We aren't owned by or have any investment from any insurance company.
What people have to say about us
Great company and service easy and efficient to deal with
4.95/5 from 19 customer reviews
Car Insurance For Young Drivers
---
According to data from Brake, the road safety charity, young drivers are at a much higher risk of crashing their cars than older drivers.
In fact, the organisation's research indicates that 23% of drivers aged 17 to 24 will be involved in a car accident within two years of passing their test.
So even if you happen to be the most safety-conscious, speed-aware driver in your town or city, if you're a younger driver and you passed your test fairly recently, you are seen as a much higher risk to insurance companies. Unsurprisingly, your car insurance quotes will be higher to reflect that perceived risk.
However, there are a few things you can do to reduce the overall cost of your young driver insurance. For starters, you could:
Opt for a slower car with a smaller engine, which will usually mean you fall into a cheaper insurance group (and might also go some way towards demonstrating that you're not a boy- or girl-racer).
Consider taking out telematics insurance (also known as black box insurance, which involves installing a tracking device to monitor your driving habits. This type of insurance policy can lower premiums by as much as 20% for some drivers.
Consider completing the 'Pass Plus' or 'RoSPA Advanced Drivers and Riders' test, which can help to demonstrate that you're a safe driver who obeys the rules of the road and doesn't take undue risks.
Beyond those steps, though, it's critical that you compare quotes from a wide range of insurance providers when you're trying to find cheap car insurance for young drivers.
That way you're more likely to find the right insurance policy at a price that won't break the bank.
Compare young driver insurance quotes now
A straightforward guide to young driver insurance
How can I find car insurance for young drivers under £1000?
If you're both a young driver and a newly qualified driver you might struggle to find car insurance for young drivers under £1000, particularly in your first year behind the wheel. In that scenario insurance providers won't be able to use to your driving record to assess your risk profile, which means they'll rely more heavily on your young age when calculating your premium.
However, once you've built up a year or two of no claims you should find that your premiums begin to fall quite a bit, at which point finding car insurance for young drivers under £1000 should become easier. 
Even before you've built up that no claims bonus though, there are a few things you can do to increase your odds of finding cheaper young driver insurance:
Opting for a black box insurance policy (or telematics insurance, as it's also known) as this can help insurance providers offset some of the risk young, newly qualified drivers represent to insurers.
Using an insurance comparison site like Quotezone.co.uk to compare quotes from over 100 providers side by side, which can increase your odds of discovering those insurance companies that offer the best young driver insurance quotes.
Ok, but is it possible to find car insurance for young drivers under £2000 even if I don't have a no claims bonus?
Yes, it's generally a lot easier to find car insurance for young drivers under £2000 even if you're newly qualified and this is your first year behind the wheel, because the average premium for young, newly qualified drivers is around the £1800 mark. 
Of course, some new drivers may be quoted higher than that average (if they live in a major urban centre like London, Manchester or Birmingham, for instance, because the risk of being involved in an accident is generally higher in big cities), but for new motorists it should be possible to find car insurance for young drivers under £2000 even if they have zero no claims bonus.
What levels of coverage are available to young drivers?
As with standard car insurance policies, there are three levels of cover to choose from if you're a younger driver insuring your first car:
* Third party: This is the least comprehensive level of cover available, and for that reason it is sometimes the cheapest too. Third party car insurance will usually cover the cost of damage to a third-party's vehicle if you're involved in an accident and you were at fault. However, that's the only thing this policy will cover – you'll have to fork out for the cost of repairs to your own vehicle yourself.
* Third party, fire, and theft: As the name suggests, third party, fire and theft car insurance will cover damage to a third-party's vehicle as well as paying out if your own car is stolen or damaged by fire.
* Fully-comprehensive car insurance: This is sometimes the most expensive type of car insurance, but it is also the most comprehensive/. This type of policy will cover the cost of damage to your own car as well as third parties if you're involved in an accident that was your own fault.
In the past many younger drivers tended to favour third party only insurance because it was usually cheaper, but in recent years some insurance providers have been hiking the premiums for this level of cover to reflect the fact that it is often favoured by riskier drivers. In practice, that means it is sometimes cheaper to take out a comprehensive car insurance policy now, even if you are a young driver.
What insurance group should a young driver opt for?
Insurance companies classify each make and model of car as belonging to one of 50 separate car insurance groups, based on the vehicle's value, performance level and engine power.
These groups are based on the perceived level of risk a particular vehicle represents to the underwriter, and as such they can have a significant influence on car insurance premiums.
While other factors obviously play a role, generally speaking the lower your car's insurance group the lower the premium you'll pay to insure that particular vehicle.
So, if you're trying to find cheaper car insurance for young drivers it might be a good idea to buy a vehicle that falls into a lower car insurance group (a group 1, 2, 3, 4 or 5 car might be a good option, for instance).
Should young drivers add optional extras to their policy?
As with most policies, car insurance cover for young drivers can come with a range of optional extras, such as windscreen cover, legal expenses cover or breakdown cover.
Of course, these extras almost always increase the cost and given the fact that price is usually a major concern for younger drivers many may decide to forego these optional extras until they've clocked up some driving experience and earned a decent No Claims Bonus.
How can I reduce the cost of my car insurance if I'm a first-time driver?
Passing your test and buying your first car is a huge milestone for most people, but it will inevitably bring significant expenses your way.
It's fair to say that car insurance for young drivers (those between the ages of 17 and 24) is never likely to be classed as 'cheap', but there are a few other things you can do to make your premiums just a little easier to swallow:
* Consider multi-car insurance: If you still live at home with your parents it might be cheaper to add your car to a multi-car policy. This is normally only possible when you share the same address, but there are one or two providers that may allow family members to join even if they live somewhere else.
* Consider agreeing to a higher excess: If you're willing to agree to a higher excess it will mean you will have to cover more of the cost yourself if you ever have an accident, but it should result in cheaper premiums.
* Try to avoid gaps in your insurance, if possible: Your No Claims Bonus (also known as a No Claims Discount) may be reset to zero if you have gaps in your insurance – if you move overseas for a few years, for instance.
* Find out if you can use your overseas No Claims Bonus if you've lived overseas: If you have recently returned from living abroad and you built up a No Claims Discount while you were overseas it might be possible to transfer this to the UK in order to reduce the cost of your insurance here.
*51% of consumers could save £490.26 on their Car Insurance. The saving was calculated by comparing the cheapest price found with the average of the next four cheapest prices quoted by insurance providers on Seopa Ltd's insurance comparison website. This is based on representative cost savings from June 2023 data. The savings you could achieve are dependent on your individual circumstances and how you selected your current insurance supplier.