Compare road risk insurance quotes now
Cheap Road Risk Insurance
Quotes from UK insurance providers

One short form – save time & money
Policies and deals from industry leading insurance providers, including

















---
Looking for cheaper insurance?
Norton secured
Our quote form uses 128-bit SSL encryption for your peace of mind.
Over three million users
Join our ever-growing list of satisfied customers today.
You could save time and money
Get your quotes by filling in one simple form, compare prices, and start saving.
Independent and unbiased service
We aren't owned by or have any investment from any insurance company.
What people have to say about us
Quick and easy to use and great results
4.93/5 from 14 customer reviews
Road risk insurance for traders
---
Road risk insurance is vital if you need to drive cars or ride motorcycles that don't belong to you. Not only does it mean you stay within the law but it helps cover the cost if something goes wrong – here's what to consider.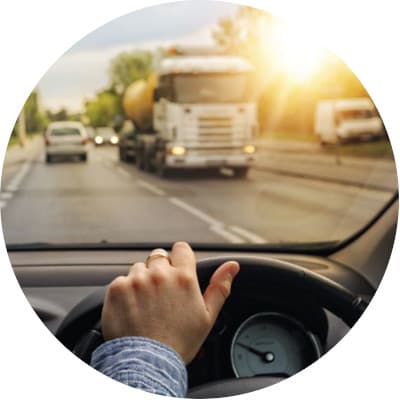 What is road risk insurance?
Road risk cover is an essential part of most motor trade policies. It insures you to drive or ride vehicles that are in your 'care, custody or control'. This could include cars owned by your customers or those you've just bought at auction.
Why do I need motor trade road risk insurance?
You need a basic road risk policy by law if you intend to drive other people's cars, even if you're only moving the vehicles relatively short distances.
So, whether you're simply moving a customer's car from one end of your forecourt to another or collecting a car for a service – you must be covered.
Businesses that might need road risk cover include:
Car or motorcycle dealerships
Valets or car detailers
Garages offering repairs, MOTs and servicing
What does road risk insurance cover?
A road risk policy means you can drive cars that don't belong to you for work purposes. The car you drive must be listed on the Motor Insurance Database (MID) which is a record of all insured vehicles in the UK.
There are three levels of road risk cover to choose from:
Third party only (TPO) – This is the most basic level of cover you can buy, which means it is sometimes the cheapest level too. It only covers the cost of damage done to other people and their property (the 'third party').
TPO doesn't cover injuries you've suffered yourself and it won't pay to fix the vehicle in your care, custody or control (the car you're driving). If you have a passenger it should cover the cost of their injuries or damage to their property, though.
Third party, fire and theft (TPFT) – This is the next level up from TPO. TPFT offers everything TPO gives you but will also cover cars in your care, custody and control if they are damaged by fire or are stolen.
Comprehensive cover – This is typically the most expensive level of cover you can buy. It gives you everything TPFT offers and will also pay to repair vehicles owned by your business and those left in your care, custody or control.
Depending on the type of business you own, you should also check your road risk cover insures you for:
Use of trade plates – for unregistered and untaxed cars.
Demonstration use – for customers to test drive cars or motorcycles.
What level of cover do I need?
This depends on the type of business you own. For instance, a comprehensive policy will offer car dealerships or garages more robust protection from the risks faced. On the other hand, if you're a part-time motor trader you may just need third party only road risk cover.
It's worth bearing in mind that most road risk policies will only cover you for 'standard vehicles' up to 7.5 tonnes. So if you fix haulage trucks or run a recovery firm you may need a more specialist policy.
You'll be able to include road risk cover as part of a combined motor trade policy, which could give you better all-round protection by including:
Cover for your own personal vehicles
Can I drive any car on a traders insurance policy?
The short answer is no – road risk policies don't allow you to drive any car. Policies only allow you to drive cars or other vehicles that are either:
Listed on your policy and owned by you or your business; or
In your care, control or custody for business purposes.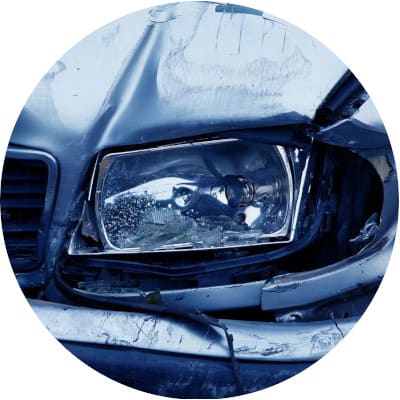 If you have members of staff, you can add them to your policy as named drivers. Or you can opt for 'any driver' cover which will insure any staff member – but these policies tend to be much more expensive.
How can I cut the cost of motor trade road risks insurance?
Premiums are based on the level of cover you choose plus any extra features you add on.
It's important to make sure you're covered for the genuine risks you face but you can cut the cost by:
Paying for your policy on an annual basis rather than monthly.
Increasing your voluntary excess.
Ensuring named drivers are over 25 and have clean driving records.
Where can I find cheap road risk insurance?
Finding a road risk policy to suit your needs has never been easier or quicker when you search with us at Quotezone.co.uk. Just fill in one short form and we'll bring you quotes from leading UK insurers – it's as simple as that.
Motor Trade Insurance Comparison