Compare non standard home insurance quotes now
Cheap Non Standard Home Insurance
Quotes from UK insurance providers

One short form – save time & money
Policies and deals from industry leading insurance providers, including












---
Looking for cheaper insurance?
Secure & Encrypted
We guarantee your confidence when shopping online by following the latest internet security standards.
Over three million users
Join our ever-growing list of satisfied customers today.
You could save time and money
Get your quotes by filling in one simple form, compare prices, and start saving.
Independent and unbiased service
We aren't owned by or have any investment from any insurance company.
What people have to say about us
First insurance I obtained. Good quotes and easy to distinguish which policy might be best for me ie with or without black box etc
Thank you this is best one
4.75/5 from 2915 customer reviews
Compare non-standard home insurance policies
---
Most UK home insurance policies are fairly standardised, because if the property isn't too old, isn't a listed building, has been built using standard construction methods and isn't located in a flood zone or on ground that is at risk of subsidence then assessing the building's risk profile is usually relatively straightforward for insurers, meaning the whole process can be standardised.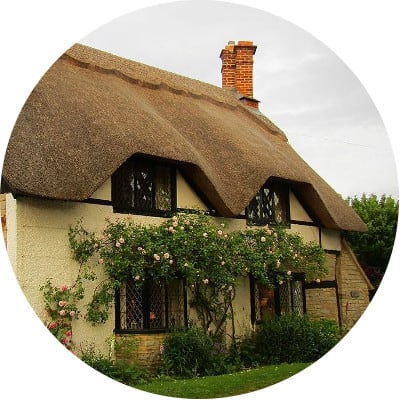 If your home is one of those that insurers class as non-standard, though, a regular, run-of-the-mill buildings insurance or contents insurance policy might not meet your needs – you might have to take out a non-standard home insurance policy instead, and that will often mean you'll pay more for the coverage.
Not only that, but some insurers won't agree to insure certain types of non-standard properties at any price because the insurance risk is simply too high.
That's why it's important to use an unbiased insurance comparison platform like Quotezone.co.uk if you're taking out a home insurance policy for a non-standard home – because not only can it help you find a cheaper quote by comparing policies from a wider range of providers, but it can also ensure that you don't waste lots of time dealing with insurance companies that aren't willing to insure your home.
Compare Non-standard Home Insurance policies now
Home insurance for non-standard properties: a straightforward guide
What types of properties are classed as non-standard?
There are some insurance providers in the UK that will only insure standard homes, while others might agree to insure non-standard properties but hike their premiums to reflect the higher insurance risk these homes can sometimes represent.
But which properties do home insurance companies class as non-standard?
Is non-standard home insurance legally required?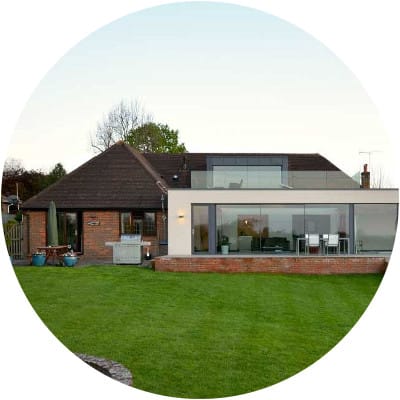 If you own a non-standard house and the price your insurance provider is quoting for a non-standard home insurance policy is simply too high you might be wondering whether you can just forego the insurance altogether.
The answer, as with so many things, is "it depends".
If you have a mortgage on the house then your lender will usually insist that you have buildings insurance at the very least, and you will usually have a contractual obligation to keep this insurance in place until the mortgage is paid off.
If you are mortgage-free, though, you should be free to decide yourself whether or not to insure your property. Just bear in mind that if you decide not to take out insurance it does mean you'll have to cover the cost of repair work yourself if issues ever arise.
How can I find cheaper non-standard home insurance?
If you have a mortgage on your home you may have no choice but to take out a non-standard home insurance policy – but that doesn't mean you can't shop around to find a cheaper quote.
By using Quotezone.co.uk's insurance comparison service you can get quotes from a wider range of insurance providers, making it more likely that you'll find a suitable policy at a cheaper price.
What else can I do to reduce the cost of my non-standard home insurance policy?
The steps you'd take to reduce the cost of a regular, run-of-the-mill building and contents insurance policy will also stand you in good stead if you're insuring a non-standard home. Things like:
Ensuring the property isn't left unoccupied for more than 30 days at a time
Installing a burglar alarm, which can reduce the risk of break-ins
Installing high quality locks on the property's windows and doors, which can also help to reduce the risk of break-ins
Installing smoke alarms, which can reduce the risk of fire damage
Non Standard Home Insurance Comparison