Top 5 Covid Friendly Romantic Mini-Breaks
18/02/2022
A romantic mini-break might be essential if you and your partner are desperate to escape the UK's dramas and chilly weather. However, many travellers are still nervous about ever-changing restrictions and unsure where to try for their couples getaway. To help plan a stress-free trip to remember, Quotezone.co.uk has rounded up some of the best Covid-restriction friendly getaways both home and abroad.
1. Lisbon, Portugal
If you're looking for the perfect city getaway to sight-see with your partner, Lisbon is a one-stop shop. From beautiful cobblestone streets to cultural and historical attractions plus delicious local wines and delicacies, this escape can turn a dreary winter into an enjoyable and sunny one.
Even better, from 1December people from the UK have been allowed to travel to Lisbon for essential and non-essential travel, meaning that a romantic trip is still on the cards. However, mandatory negative tests are required for all flights arriving in Portugal.
If you do opt for Lisbon, be sure to check out:
Miradouro de Santa Luzia
Pink street
Praça do Comércio
Lisbon Castle
2. Amsterdam, Netherlands
If a quiet break is high on the agenda, Amsterdam is a must-see. Although the Venice of the North is holding onto some restrictions, including a 10pm curfew, limited capacity at bars and restaurants, and social distancing rules – this tulip filled gem is packed with culture and provides the perfect excuse for a quiet and restful getaway.
The plethora of options available to couples means you'll never be bored. A go-to for couples is touring the canals on a pedal boat – but for a dose of culture, attend the theatres such as Pathe Tuschinski – or, if you're looking to save some money, stop by the Concertgebouw for a free lunchtime classical concert.
3. Cotswolds, England
If you and your partner are looking to avoid airports and longer travel times, the Cotswolds could provide the perfect balance. Its stunning natural backdrop, and relaxed pace of life, provides the perfect staycation for a couple looking to escape the chaos of city life.
As of 27 January, making your way through the Cotswolds shouldn't be an issue, as Covid passes are no longer required and face masks are no longer mandated anywhere – however some venues may impose their own restrictions.
The Cotswolds is home to many top tourist attractions, including the 1,000-year-old Warwick Castle. But if you're looking for something more niche, try hunting for antiques in Circencester or for a boozy night for two, be sure to visit Britain's oldest inn, The Porch House.
4. Dubrovnik, Croatia
Voted one of the most Instagrammable* spots in Europe, Dubrovnik will not fail to capture the perfect romantic moment with its stunning scenery.
Most of Dubrovnik's main attractions are open in winter, but note the reduced hours, generally closing at 3pm. That said, a walk around the medieval City Walls can be exceptionally impressive on a winter's day especially without the big crowds.
Getting into Croatia shouldn't be an issue provided travellers from the UK can present one of the following documents on arrival:
Proof of vaccination, or;
A negative Covid-19 antigen not older than 48 hours, or;
a negative PCR test result not older than 72 hours, or;
a doctor's certificate of recovery from COVID-19
5. Paris, France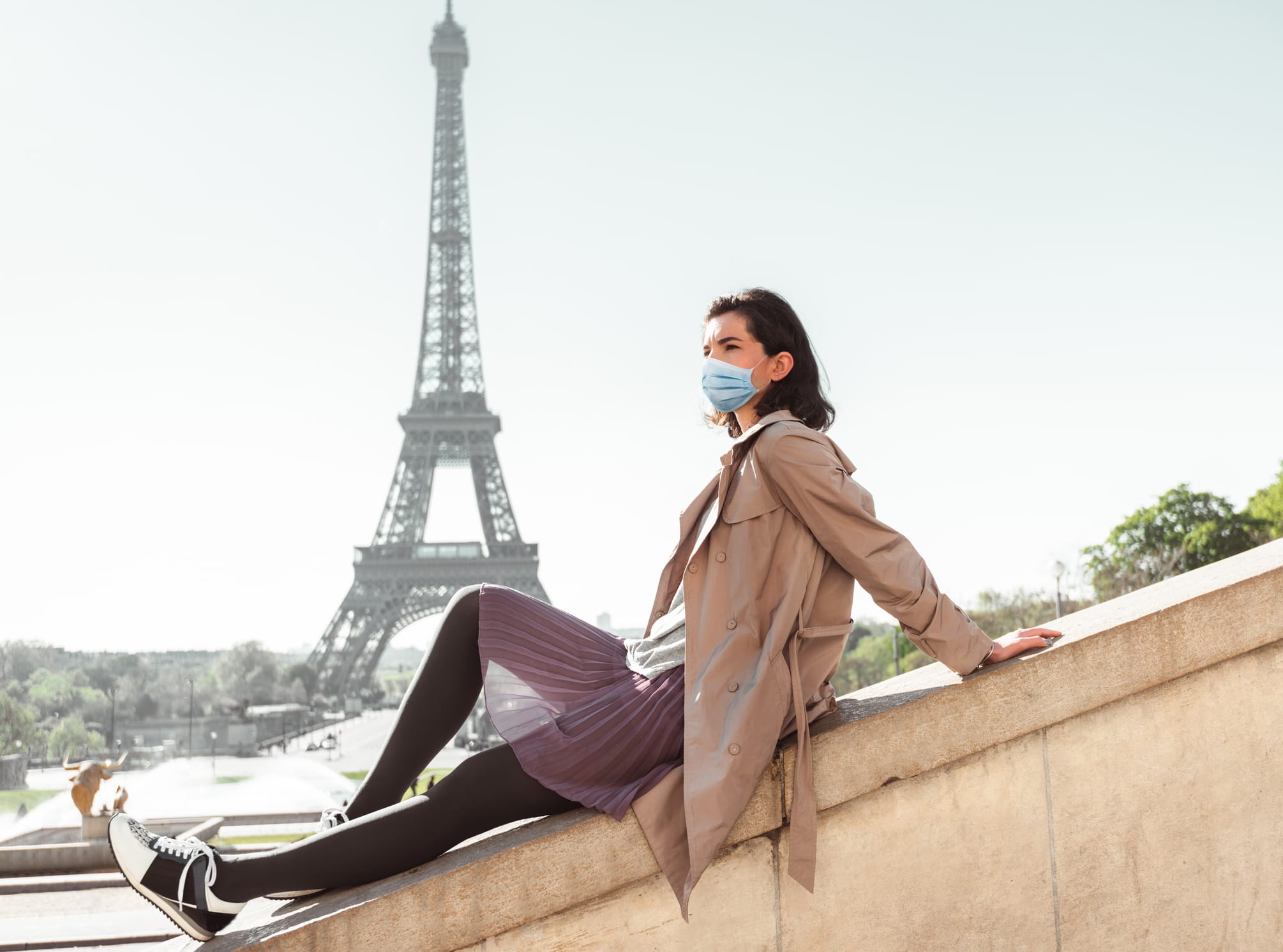 The 'city of love' is the obvious choice, given it's filled with flowers, champagne and chocolates but Paris is also many couples' go-to destination for its wealth of history and world-famous cuisine.
Even though Paris often comes with a hefty price tag, there are cost-effective options to make a memorable weekend. From taking a trip to Versailles and having a picnic in the Champs de Mars to enjoying the sunset from the rooftop of Galleries Lafayette, the options really are endless.
However, be warned, travellers who are not fully vaccinated will need to self-isolate on arrival in France for 10 days. Those that are fully vaccinated must:
Present a negative PCR or antigen test result taken within 24 hours pre-departure if aged 12 years and over.
Provide a completed 'sworn statement' (déclaration sur l'honneur) form self-certifying you're not suffering from symptoms associated with coronavirus and have not been in contact with confirmed cases in the preceding fortnight. This can be found on the French government's website.
Greg Wilson, Founder of Quotezone.co.uk, comments: "Countries across Europe are all at varying stages of dealing with Covid, creating confusion for many travellers who are unsure of where and how they can escape for a winter break. Our research will hopefully help make things easier for those looking to leave January behind and plan something to look forward to this Spring.
"Of course, it's still important to exercise caution when travelling abroad. Covid-19 hasn't ended just yet and trips abroad may still be impacted through illness or restrictions. If you are planning on getting away, do consider buying travel insurance when booking the holiday, rather than when the trip starts. This should ensure you are compensated if anything prevents you from travelling." Recommended by 97% of reviewers, Quotezone.co.uk helps around 3 million users every year, with over 400 insurance brands across 60 different products including niche items such as Europe travel insurance, multi trip travel insurance and backpacker travel insurance.
---
This article is intended as generic information only and is not intended to apply to anybody's specific circumstances, demands or needs. The views expressed are not intended to provide any financial service or to give any recommendation or advice. Products and services are only mentioned for illustrative rather than promotional purposes.