Backpackers Insurance
Cheap Backpackers Insurance
Compare up to 30 providers

Access Cashback & Rewards

97% of reviewers recommend us
Search and compare cheap quotes from up to 30 UK travel insurance providers, including
---
Looking for cheaper insurance?
Search up to 30 different travel insurance providers
Quotezone increases your chance of finding a great deal by searching the market for you.
Buy online or by phone
Purchase your travel policy quickly and easily, monthly and annual payment options available.
You could save time and money
Get your quotes by filling in one simple form, compare prices, and start saving.
Over three million users
Join our ever-growing list of satisfied customers today.
Secure & Encrypted
We guarantee your confidence when shopping online by following the latest internet security standards.
Independent and unbiased service
We aren't owned by or have any investment from any insurance company.
What people have to say about us
Thank you this is best one
Very easy website to use, vast amount of quotes to choose from and lots of information about each policy. Good prices as well.
4.75/5 from 2914 customer reviews
Backpackers Travel Insurance
Use our online form to search for cheap backpackers travel insurance
---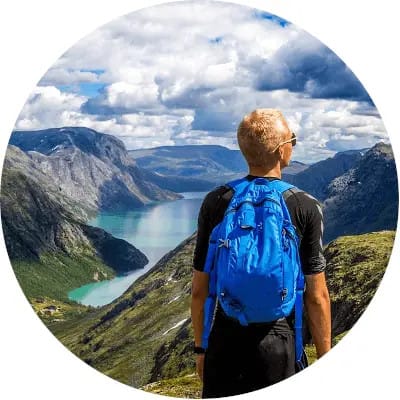 If you've caught the travelling bug and are ready to set off to see the world, backpacker insurance can give you the security you need on your adventures. Having the right type of cover can prove invaluable and offers a safety net when you're thousands of miles from home.
What is backpackers insurance?
It's a type of travel insurance that covers you continuously for long periods of time – usually for 12 months or more. In most cases, backpacker insurance (unlike standard policies) will also insure you to travel from country to country and region to region, for example if you're travelling across Europe or Asia.
Why do I need backpacker insurance?
Whether you buy a single trip or annual (multi tip) policy, standard travel insurance limits the number of days you can be away for – typically this is only 31 days, which isn't enough if you're exploring the world.
If you're planning on taking a gap year to travel the world, or you want to spend six months or a year (or more!) backpacking across Europe, then backpacker travel insurance is much more suitable than a regular travel insurance policy.
What does backpacker travel insurance include?
Like all good travel insurance policies, your backpacker policy should include cover for:
Medical treatment – pays for any care you need while you're abroad.
Emergency repatriation – covers costs if you need to be flown home in a medical emergency.
Cancellation or curtailment – compensates you if you have to cancel or cut short your travel plans.
Lost or damaged luggage – pays to replace any accidently lost, damaged or stolen belongings.
Personal liability – covers your legal fees and compensation if you have an accident and someone blames you for injury or damage to their property.
On top of these travel essentials, backpacker cover sometimes includes additional features, for example:
Visits home – gives you the option of coming back home to see family or if there's an emergency.
Working holiday insurance – covers you to work in certain jobs for instance, bar work or waiting tables. If you're planning on doing anything manual like farm work you may need additional cover – so speak to your insurer first.
Cover for a range of sports and activities – some policies will include insurance for a range of activities such as kayaking, rock climbing, skiing or cycling. If you think you might take part in anything like this, check you're covered – if not, you can usually have winter sports insurance or extreme sports cover added for a small fee.
24-hour helpline – some insurers will also provide help and advice 24/7.
Do I need backpacker insurance if I have an EHIC?
A European Health Insurance Card (EHIC) means you can receive the same level of medical treatment as locals in that country – this can mean treatment at a reduced cost or even for free.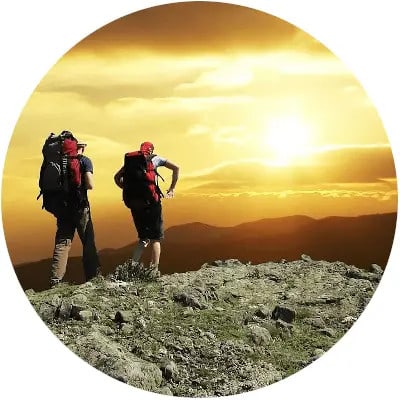 There's no doubt that an EHIC is handy to have in Europe, but it's no match for the comprehensive cover you can get with a backpacker travel policy. For a start, there's no guarantee you'll be able to find free or subsidised medical care if you're travelling outside major towns or cities.
An EHIC is also only valid in EU countries, so if you're going further afield it's even more critical that you make sure you're covered for medical care.
It's also important not to forget that backpacker insurance can compensate you for many other things like stolen luggage or missed flight connections. Even if you're travelling light, the cost of replacing your belongings can add up and eat into your budget.
Can I buy backpackers insurance if I have a pre-existing medical condition?
Yes, you should still be able to buy backpacker insurance even with a pre-existing medical condition, but you'll have to make sure you declare your condition to your insurer otherwise you risk invalidating your policy.
A pre-existing condition is usually classed as anything you're having treatment for or taking medication for – such as diabetes or a heart condition, for instance.
Depending on the nature of the medical condition, your premium might be unaffected, it might rise to reflect the increased insurance risk the condition poses to the insurer, or the insurer might add a clause stating that any costs relating to that medical condition are specifically excluded from coverage.
What should I consider when I compare backpacker insurance?
Before you opt for the first cheap backpacker insurance policy you find, check that it covers you for the length of time you'll be away, as well as all the activities you'll be doing.
It's also vital to check your policy covers the countries you'll be visiting – for example, policies might specify that you avoid certain places according to Foreign Office advice.
It's also worth bearing in mind that worldwide backpacker insurance policies are often split to either include or exclude the USA, so if you're going to the US you should double check that it's included.
At Quotezone.co.uk we understand how important it is to get the cover you need – especially when you're far away from friends and family. Working with more than 35 trusted insurers means that we can give you both choice and value so you never need to compromise on protection. To start your search, simply fill out this short form and let us do the rest.
"Backpacking across Europe is a rite of passage for many young people, but it's not just university students that are setting off on a gap year anymore. Whether it involves an extended sabbatical from work, or taking advantage of a gap in employment when transitioning from one role to another, many more people are discovering the joy of backpacking. But whether you're young, old or somewhere in between, if you're planning an extended trip it's a wise idea to consider a travel insurance policy that is tailormade for your overseas backpacking holiday." – Greg Wilson, Founder of Quotezone.co.uk.
Travel Insurance Comparison