Travel Insurance Europe
Cheap Travel Insurance for Europe
Compare up to 30 providers

Access Cashback & Rewards

97% of reviewers recommend us
Search and compare cheap quotes from up to 30 UK travel insurance providers, including
---
Looking for cheaper insurance?
Search up to 30 different travel insurance providers
Quotezone increases your chance of finding a great deal by searching the market for you.
Buy online or by phone
Purchase your travel policy quickly and easily, monthly and annual payment options available.
You could save time and money
Get your quotes by filling in one simple form, compare prices, and start saving.
Over three million users
Join our ever-growing list of satisfied customers today.
Secure & Encrypted
We guarantee your confidence when shopping online by following the latest internet security standards.
Independent and unbiased service
We aren't owned by or have any investment from any insurance company.
What people have to say about us
Thank you this is best one
Very easy website to use, vast amount of quotes to choose from and lots of information about each policy. Good prices as well.
4.75/5 from 2914 customer reviews
Travel insurance for Europe
---
Planning a holiday is always exciting, but whether you're visiting France, Spain, Portugal, Germany or another part of Europe, if you're involved in accident, lose your belongings or suffer an illness while you're exploring the continent you could be lumbered with a hefty bill… unless you have a suitable European travel insurance policy in place.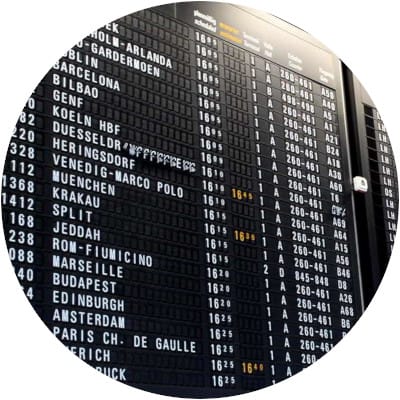 Compare European travel insurance quotes now
Do I need travel insurance for Europe?
Travel insurance covers all sorts of risks. From delayed or cancelled flights, to lost luggage and medical emergencies, travel insurance could prove as invaluable as your passport if something goes wrong.
However, unlike car insurance, you're under no legal obligation to take out a European travel insurance policy before you jet off to explore the continent. In fact, approximately 25% of British travellers decide to forego this cover, while roughly three quarters do take out a policy.
Can you buy annual travel insurance for Europe?
In short – yes. As the name suggests, annual travel insurance policies provide you with coverage for a full 12 months of travel. During this time you can usually take as many trips as you like, provided each trip isn't more than the limit set by the insurer.
For example, many insurers set a maximum limit of 31 days per holiday. That means each trip can't be more than 31 consecutive days, although you are usually able to take as many trips as you like during the year.
The alternative to an annual (or multi-trip insurance policy) is a single-trip policy.
Single-trip insurance only covers you for one holiday. Like annual cover, the amount of time you can be away for is usually limited to around 31 days.
As you'd expect, annual insurance tends to be more expensive than single-trip policies. Although, if you go away several times a year, annual travel insurance usually works out to be better value.
What does the best travel insurance for Europe cover me for?
The best policy for you will be one that's tailored to your holiday needs. At the very least, you should be covered for:
Medical treatment – this is one of the most important features of any travel insurance policy. Even when you're travelling to other parts of Europe and you bring a European Health Insurance Card (EHIC) with you, it's worth bearing in mind that this card doesn't entitle you to free healthcare. It gives you the right to access healthcare at the same price as a local resident, but since many European countries don't offer their residents free healthcare this type of cover really is vital.
Repatriation – this covers the cost of getting you home in an emergency.
Cancellation or curtailment – compensates you if you have to cancel or cut short (curtail) your holiday for reasons out of your control.
Missed or delayed departure – covers any expenses you face if your flight is postponed or if you miss it through no fault of your own.
Lost or damage luggage – compensates you for stolen, damaged or destroyed luggage.
Personal liability – pays legal fees and compensation if you cause an accident and someone blames you for injury or damage to their property.
You can also add extra features to your policy to ensure you're covered for any specific items or activities, for example:
Extreme sports cover – standard travel insurance doesn't typically cover you if you're injured while taking part in anything 'risky'. If you're going to be doing anything more than sightseeing and sunbathing, it's a good idea to take out extra protection. Appropriate insurance also means you'll be covered for accidental loss or damage to any equipment like surf boards or climbing gear.
Gadgets cover – if you've got expensive gadgets like cameras, smartphones or tablets, this compensates you for theft or damage. Some home insurance policies already include gadgets cover so double check before you end up buying insurance you've already got.
Golf cover – if you're golfing around Europe and taking your own clubs this covers you for accidental loss, damage and theft.
I have an EHIC, do I still need travel insurance for Europe?
EHIC stands for European Health Insurance Card. An EHIC entitles you to the same level of medical as locals in that country.
It's important to realise that even in Europe, free medical treatment is limited. While some treatment may be subsidised, many procedures take place under private care which can be expensive so it's crucial to have travel insurance as well.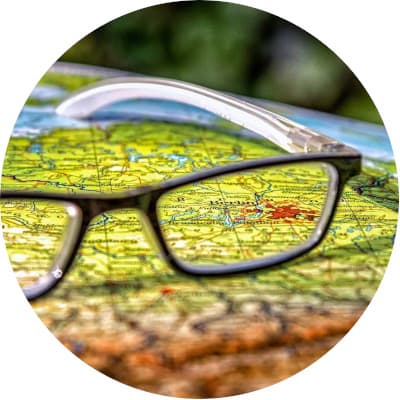 Is Turkey in Europe for travel insurance?
Insurers set their own guidelines about which countries are covered under 'European' or 'worldwide' policies.
So, while some insurers do include countries such as Turkey, Egypt and Morocco under Europe, others class it as a 'worldwide' destination.
This means it's important to check the insurance you buy covers the country you're going to – don't assume insurers all follow the same rules of geography.
Is Iceland in Europe for travel insurance?
Yes, Iceland will be covered under travel insurance for Europe, even though Iceland isn't a member of the European Union. If you're planning a trip to Iceland (or you're taking in a few European countries, including Iceland) a travel insurance policy for Europe should meet your needs.
However, since Iceland isn't part of the EU it is important to bear in mind that your EHIC won't be valid there, so it's vital that your Europe travel insurance policy included medical cover if you're visiting Iceland.
Is Cape Verde in Europe for travel insurance?
No, unlike Egypt, Turkey and Morocco, which are often included under European travel insurance policies even though they aren't in Europe, the African island nation of Cape Verde normally isn't covered by most travel insurance policies for Europe.
The country's currency, the escudo, is pegged to the euro, and there have been a number of politicians and economists that have argued that Cape Verde should be admitted to the European Union, but as it stands today most travel insurance providers will require you to take out a worldwide travel insurance policy if you're planning a trip to Cape Verde.
Do I need travel insurance for skiing in Europe?
It's highly unlikely that standard holiday insurance will cover you if you're injured while skiing or snowboarding.
So, if you're hitting the slopes or doing any other type of 'winter' activity like tobogganing or ice-skating, 'winter sports' cover is definitely a wise investment.
Winter sports policies typically cover you for things like mountain rescue, delays due to avalanche and piste closure. Cover also usually includes compensation for accidental loss, damage or theft of equipment and lift passes.
Where can I buy cheap travel insurance for Europe?
Cheap travel insurance might give you more to spend on holiday but it may not give you the protection you need. But finding the balance between cost and cover can be time consuming – luckily, that's where we can help.
At Quotezone.co.uk we work with dozens of travel insurers so you can compare different policies and choose one that suits both you and your budget.
To start your Europe travel insurance comparison fill out this short form and let us do the rest.
Travel Insurance Comparison