Compare diabetes travel insurance quotes now
Cheap Diabetes Travel Insurance
Quotes from UK insurance providers

One short form – save time & money
Looking for cheaper insurance?
Norton secured
Our quote form uses 128-bit SSL encryption for your peace of mind.
Over three million users
Join our ever-growing list of satisfied customers today.
You could save time and money
Get your quotes by filling in one simple form, compare prices, and start saving.
Independent and unbiased service
We aren't owned by or have any investment from any insurance company.
What people have to say about us
Very helpful and understanding
4.74/5 from 2216 customer reviews
Diabetes UK Travel Insurance
---
Compare Cheap Travel Insurance for Diabetics
Whether you've been living with type 1 diabetes all of your life, or you developed type 2 diabetes as you got older, if you want to take to the skies and see the world it can sometimes be tricky to find low-cost travel insurance for diabetics.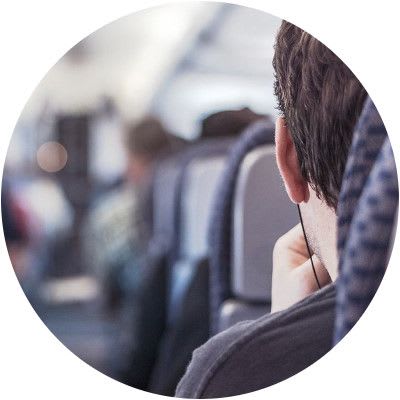 That's because your diabetes is classed as a pre-existing medical condition for insurance purposes, which means insurers will likely see you as a higher insurance risk.
Whether it's the risk that you might need urgent (and costly) medical treatment while you're abroad, or the risk that you might have to cancel your travel plans if you take ill before you travel, certain pre-existing medical conditions are seen by some insurers as an indication that you are more likely to claim on your insurance.
Still, if you do have diabetes it is critical that you declare the condition when taking out travel insurance, because failure to do so is likely to invalidate the entire insurance policy not just the medical cover portion of the policy.
When you do declare your type 1 or type 2 diabetes, though, you may find that your travel insurance is rather more expensive than it would be if you didn't have the condition…and some travel insurers might outright refuse to provide you with fully comprehensive travel cover, particularly in relation to medical bills.
However, whether you're setting off on a round-the-world trip of a lifetime or you're simply flying to France, Spain or Portugal for a long weekend, if you plan to take out holiday insurance there are a few specialist travel insurance companies that could offer you full travel cover even with pre-existing medical conditions.
Compare Diabetic Travel Insurance now
Is travel insurance mandatory for diabetics?
Travel insurance isn't mandatory for anyone, whether they have a pre-existing medical condition or not.
In fact, almost a quarter of British holidaymakers take to the skies (or set sail on the high seas) without taking out even the cheapest travel insurance policy, according to data from ABTA – and some of them are sure to have pre-existing medical problems.
However, whether you have type 1 diabetes or type 2 diabetes, it's fair to say that your medical condition increases the likelihood that you might need medical treatment while you're abroad, and in many countries healthcare can prove very costly.
With that in mind it might be worth joining the 75% of British travellers that take out a travel insurance policy for their trip, provided you can find relatively cheap diabetes travel insurance.
Is travel insurance for diabetics more expensive?
Travel insurance for pre-existing medical conditions is often more expensive than regular, run-of-the-mill travel insurance, particularly if the medical condition is serious or it requires constant monitoring or regular medical supervision.
While a few pre-existing medical conditions are sometimes classed as less serious (asthma, for instance) and therefore may not affect the cost of travel insurance too much, most insurers class diabetes as a serious medical condition and increase their premiums accordingly.
Can I carry my diabetes medication in my hand luggage?
Yes, if you have been prescribed insulin for your diabetes you will be allowed to carry it in your hand luggage.
However, if the amount of insulin you need for your flight is above the current 100ml limit for liquids you will need to seek permission from the airport and the airline beforehand. It's also important to ensure you keep your insulin in its original packaging with its prescription label attached.
You will also need to notify both the airline and airport security that you will be carrying syringes, since sharp implements are usually restricted.
You should also request a medical note from your doctor before you travel, which should outline the nature of your diabetes and highlight the fact that you need to carry syringes.
Do I have to carry diabetes ID when I travel overseas?
It is not mandatory that you carry diabetes wristbands, dog tags, jewellery or other diabetes ID when you travel overseas, but it might be worth considering.
If you suffer a "hypo" or other diabetic episode while you're abroad carrying some form of diabetes ID could make it easier for medical professionals to diagnose the issue and give you the necessary treatment as soon as possible.
Can I carry Lucozade or other energy drinks in my hand luggage if I have diabetes?
While it is wise to carry energy drinks, glucose tablets, sweets and biscuits with you when you travel in case you suffer a hypo while you're on board the aircraft, it might be best to purchase the energy drinks after you have passed through airport security in order to avoid the possibility that security personnel might confiscate those liquids.
How can I find cheaper diabetes travel insurance?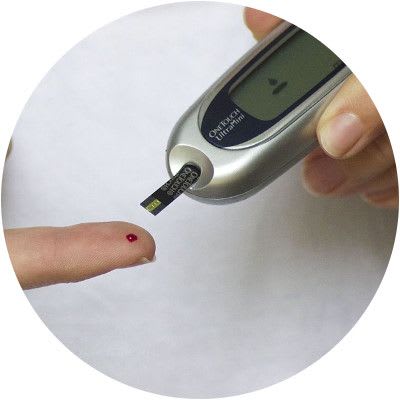 Some traditional travel insurers may quote high premiums for diabetes travel insurance, but you should be able to find a cheaper insurance quote if you compare prices from some of the insurers that specifically specialise in travel insurance for pre-existing medical conditions.
As a last resort, if you are unable to find a diabetes travel insurance policy that's within your budget you could opt for a travel insurance policy that specifically excludes medical cover.
It's important to bear in mind, though, that this type of policy can cover you if you encounter a problem with your hotel or your airline loses your luggage, but it won't pay out if you need emergency medical treatment while you're overseas.
So travel insurance is cheaper if it excludes medical cover?
Yes, if your travel insurance company excludes medical cover from your insurance policy the premium should fall to reflect the lower risk, particularly if you have pre-existing medical conditions and are willing to have these excluded from the policy.
If you're diabetic and you do decide to opt for travel insurance that excludes medical cover it's important to have a plan in place for how you will cover the cost of emergency medical treatment if an issue does arise.
If your trip is within the European Union then this plan could be as simple as applying for a European Health Insurance Card and ensuring you carry it with you at all times.
If you're venturing further afield then you will need to check the rules around healthcare costs in the country (or countries) you're visiting, and possibly bring a credit card if emergency healthcare is likely to prove expensive.
Pre Existing Medical Conditions Insurance