Compare U Drive Cover Insurance
Cheap U Drive Insurance
Compare 110+ providers and save up to £490*

Access Cashback and Rewards

97% of reviewers recommend us
Don't have your registration number? No problem, click here.
Looking to insure a car for less?
Compare quotes from over 110 car insurance companies
Our car insurance comparison services increases your chance of finding a great deal by comparing 110+ quotes side-by-side.
Buy your car insurance online or over the phone
Sign up online or over the phone, and choose from monthly or annual payment options.
Save on your insurance
One short form is all it takes to compare cheap car insurance policies from over 100 insurance providers.
Over three million users
Over 3 million people save money with us each year.
Secure & Encrypted
We guarantee your confidence when shopping online by following the latest internet security standards.
Independent and unbiased service
We aren't owned by or have any investment from any insurance company.
What people have to say about us
Thank you this is best one
Very easy website to use, vast amount of quotes to choose from and lots of information about each policy. Good prices as well.
4.75/5 from 2914 customer reviews
U Drive Cover: Compare Car Insurance Quotes
---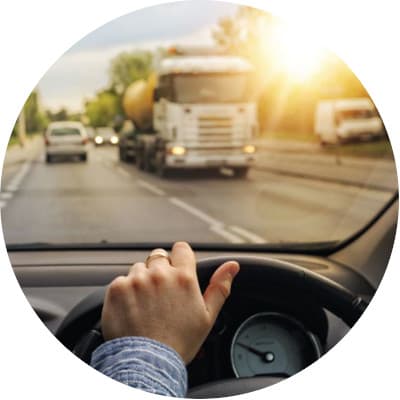 With a founder who has 40 years' experience in the car insurance and commercial vehicle insurance industry, U Drive Cover prides itself on its ability to provide motorists with highly competitive premiums even if they have motoring convictions or are insuring a car that has been modified.
U Drive Cover also offers ex-company car drivers a sizeable discount of up 65% on their private car insurance policy if their time behind the wheel of the company car was accident-free.
If you have a motoring conviction or points on your licence, or if you have driven a company car in the past and were accident-free during that time, U Drive Cover could be the right insurance provider for you.
Why does U Drive Cover offer a discount for ex-company car drivers?
It's basically a substitute for a regular No Claims Discount (NCD).
With many other car insurance providers motorists aren't able to use their years of no claims driving behind the wheel of their company car to secure a No Claims Discount on their personal vehicle, because many insurance companies don't allow that NCD to be transferred from a commercial vehicle insurance policy to a personal one.
By contrast, with its years of experience in both the private car insurance and commercial car insurance markets, U Drive Cover is able to take a motorist's driving record behind the wheel of the company car into consideration when calculating the premium for their personal car insurance policy.
Does U Drive Insurance provide car insurance for convicted drivers?
Yes, U Drive Cover is able to provide highly competitive car insurance quotes for motorists with a wide range of non-standard risks, including those that have been convicted of speeding, drink driving, dangerous driving or using a mobile phone while driving.
Does U Drive Insurance specialise in car insurance for young drivers?
Not exactly, but U Drive Cover prides itself on its ability to serve motorists who may be overlooked or overcharged by other car insurance providers, and that includes young drivers.
You don't have to be a learner driver or a young, newly qualified driver to take out a U Drive car insurance policy, though. Young or old, inexperienced motorist or seasoned pro, U Drive Cover can provide a suitable policy at a competitive price.
Does U Drive Cover offer telematics insurance?
No, while young drivers are one of the groups that U Drive Cover specialises in serving, and while many insurance providers that do specialise in younger motorists rely on telematics insurance (or black box policies, as they're more commonly known) in order to offset some of the insurance risk those drivers represent, U Drive Cover offers standard car insurance policies to all of its policyholders.
Am I insured to drive any car if I take out a fully-comprehensive U Drive insurance policy?
U Drive insurance policies can include 'driving other cars' cover but you will need to speak to one of the sales team before you purchase to confirm this. Many insurers no longer offer driving other cars on their policies as standard, or may only offer it on certain risk profiles.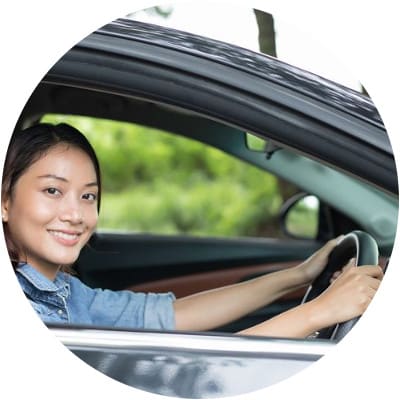 How much does U Drive insurance cost?
It's hard to give an average cost for a car insurance policy from U Drive Cover, because as with most insurers this provider will take a wide range of variables into consideration when calculating a premium, many of which are unique to the policyholder.
For instance, whether you're a provisional driver, a newly qualified driver or a seasoned pro will have an impact on the cost of your car insurance, as will your location, your occupation, your driving record and your annual mileage.
U Drive will also take into consideration specific details about the car you own, including its make and model, its age, whether it is an import car or has been modified in some way. However, it's worth bearing in mind that U Drive Cover does specialise in insuring modified cars and imported cars, so the company strives to provide competitive premiums for these types of vehicles.
The best way to get an accurate idea of the kind of car insurance quote U Drive can offer you is to use our car insurance comparison service, which will allow you to compare U Drive car insurance policies alongside those offered by more than 100 other car insurance companies.
Does U Drive Car Insurance offer third party-only policies?
Yes, U Drive policyholders can choose from three different levels of car insurance cover:
*51% of consumers could save £490.26 on their Car Insurance. The saving was calculated by comparing the cheapest price found with the average of the next four cheapest prices quoted by insurance providers on Seopa Ltd's insurance comparison website. This is based on representative cost savings from June 2023 data. The savings you could achieve are dependent on your individual circumstances and how you selected your current insurance supplier.