Can sweeping your own chimney invalidate your home insurance?
05/05/2021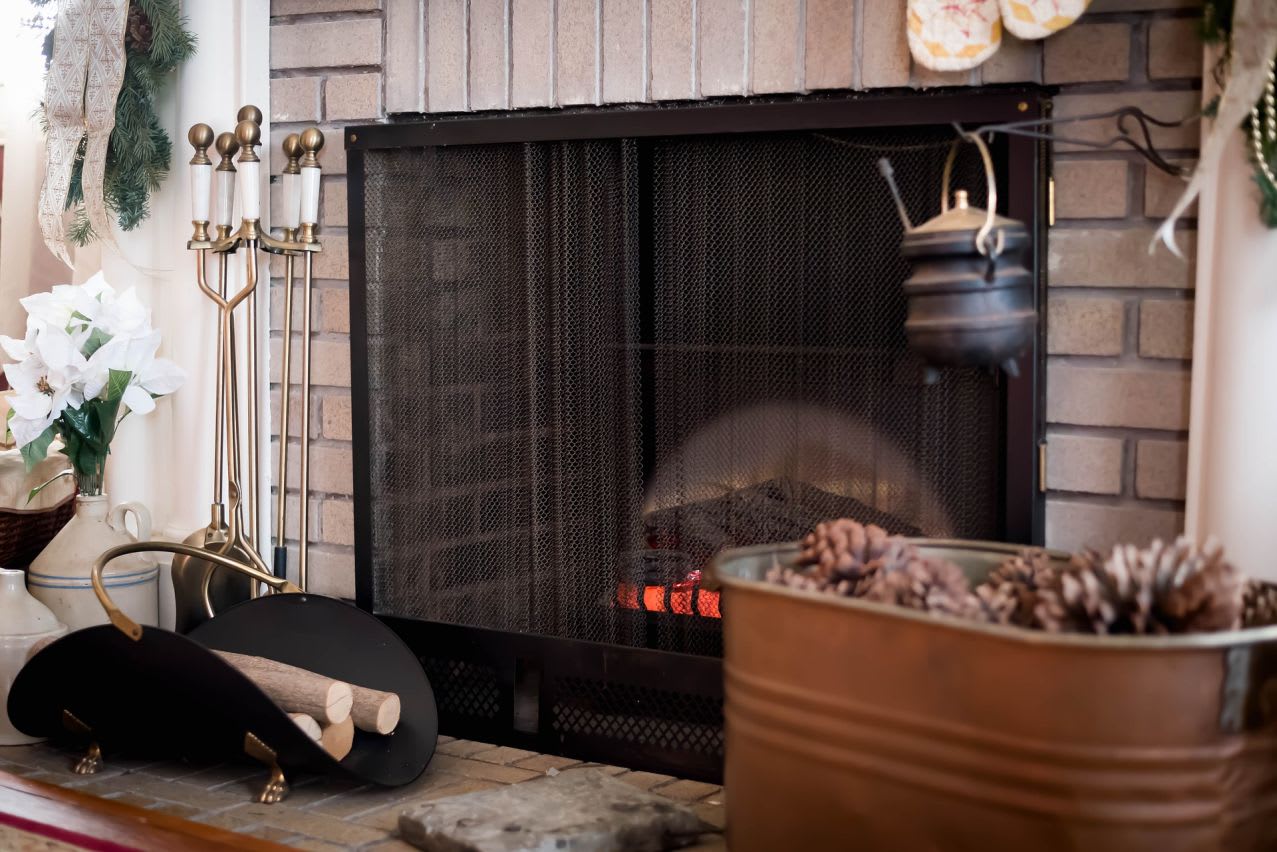 Nothing says cosy quite like a roaring fire in your own front room, but having a working chimney means making sure it's well maintained and doesn't pose a fire hazard.
Sadly, figures from the Home Office's Incident Recording System reveals that around 4,000 home fires start in chimneys each year – so what are the rules when it comes to sweeping your chimney, and can it have an affect on your home insurance policy?
Do I have to sweep my chimney for home insurance purposes?
There's no universal answer to this and ultimately it depends on the conditions set out in your own buildings insurance or buildings and contents insurance policy.
Some policies may simply state that your home must be in a 'good state of repair' without mentioning anything specific, while others may have clear conditions about how often you should sweep working chimneys. Of course, bear in mind that almost all insurers will expect you to carry out ongoing maintenance on your home in order to lower the risk of serious long-term damage.
Based on that, it makes sense to have your chimney swept after winter even if it's not specifically mentioned in your policy. If you don't, and a chimney fire starts, your insurer could argue that your home wasn't properly maintained – which means they could refuse to pay out. If you're in any doubt whatsoever, speak with your insurer just to be sure.
What if I have a thatched roof or wood burning stove?
If your home has a thatched roof, is timber framed, or has had a wood burning stove installed, then your insurer might have strict rules about maintaining the stove and the chimney so always read the small print in your policy documents.
It's also important to remember that if your home does have a thatched roof, the chimney will need to meet certain building standards and be lined and insulated depending on what you have. If this is the case, you'll be expected to make sure it meets current regulations – if not, you could invalidate your policy.Get Quotes
Compare home insurance quotes from a range of specialist providers
How often should you sweep your chimney?
Check your policy documents to see if your own insurer has any rules about this. Otherwise, guidelines from safety group HETAS (Heating Equipment Testing and Approvals Scheme) suggest you should sweep your chimney at least twice a year if you're burning wood or coal (before and end of the season). If you usually burn smokeless fuels, you should aim for at least once a year.
What is a chimney sweep certificate for insurance?
It's proof that your chimney has been professionally swept – keep your chimney sweep certification safe as your insurer might insist on seeing it.
It should contain details like when the next sweep should take place, the condition your chimney is in, as well as your stove if you have one.
Your chimney sweep certificate will also note any problems and whether any follow up needs to be done.
Can I sweep my own chimney, or will it invalidate my home insurance?
There are some jobs best left to the professionals, so unless you're a chimney sweep by trade it's probably a good idea to hire an expert. If your chimney caught fire after you swept it yourself there is a risk that your home insurance provider might refuse to cover the cost of any damage because it wasn't swept by a trained professional.
When hiring a professional chimney sweep look for membership of the following bodies and schemes:
HETAS Approved Chimney Sweep
The Association of Professional Independent Chimney Sweeps (APICS)
The Guild of Master Chimney Sweeps (GoMCS)
The National Association of Chimney Sweeps (NACS)
Sweep Safe
If you are a sweep by trade it's always worth asking your insurer whether a certificate issued by yourself is valid.
Compare Home Insurance
We search up to 50 home insurance providers to save you hassle and money