Building and Contents Insurance
Cheap Buildings and Contents Insurance
Compare up to 50 providers

Access Cashback & Rewards

97% of reviewers recommend us
Search and compare cheap quotes from up to 50 UK home insurance providers, including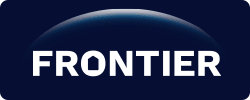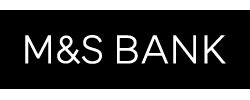 ---
Looking for cheaper insurance?
Search up to 50 different home insurance providers
Quotezone increases your chance of finding a great deal by searching the market for you.
Buy online or by phone
Purchase your home policy quickly and easily, monthly and annual payment options available.
You could save time and money
Get your quotes by filling in one simple form, compare prices, and start saving.
Over three million users
Join our ever-growing list of satisfied customers today.
Secure & Encrypted
We guarantee your confidence when shopping online by following the latest internet security standards.
Independent and unbiased service
We aren't owned by or have any investment from any insurance company.
What people have to say about us
Easy to use, found a vast array of different quotes and was able to compare them to one another in a simple way.
The site was easy to use and after entering details various quotes popped up within minutes.
4.73/5 from 22 customer reviews
Looking for cheap building and contents insurance?
If you own a house it might be a good idea to take out a single insurance policy that covers both the building and its contents
---
In fact, if your property is freehold your mortgage agreement may actually stipulate that building insurance is a condition of the contract, so if you fail to take out suitable insurance you could be putting your mortgage at risk.
Of course, if you don't live in the property yourself but rent it out to a tenant then you might not want to insure the contents – particularly if you rent it unfurnished.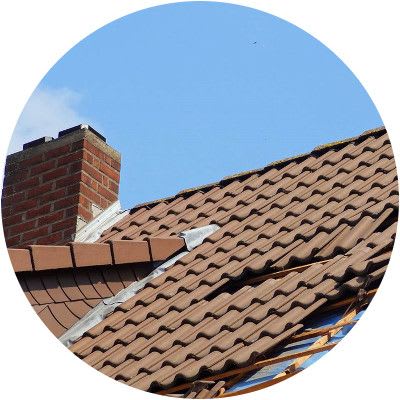 In that case you'd probably be better off taking out landlord insurance, while your tenant would take their own tenants' insurance policy.
On the other hand, if you live in the property yourself but you own the leasehold rather than the freehold (for instance, if you bought a flat or an apartment), then building and contents insurance might not meet your needs either, particularly if the freeholder has already taken out insurance on the building. Your solicitor should be able to double check this for you.
If you do own the freehold on your home, though (whether it's a bungalow, a semi-detached property or a terraced house) then you'll probably want to insure both the building itself and the contents of that building.
In which case you've come to the right place:
Compare building and contents insurance now
What does building and contents insurance cover?
While the exacts details of what's included and what's excluded will vary from insurance provider to insurance provider, generally speaking buildings and contents insurance protects your property and its contents against:
Damage caused by adverse weather conditions, including storms and flooding
Fire damage, provided the fire is not the result of negligence on your part
Water damage caused by broken water pipes
Structural damage caused by falling trees or a lightning strike
Theft and burglary, provided the property was locked and secure at the time
What won't be covered by this type of policy?
In most cases this type of insurance policy won't cover you against general wear and tear, and your particular policy might also impose a range of other exclusions, such as:
Damage caused by termites, mice or other household pests
Damage caused by frost (although water damage following a broken pipe might be covered)
Damage caused by leaky guttering.
It's also important to bear in mind that if your property was damaged during a burglary your insurance provider will only cover that damage if your property was fully locked and secured at the time of the crime.
Is building and contents insurance worth the cost?
That will largely depend on the cost of the insurance policy you end up taking out, but it's worth stressing that some level of building insurance is often required by your mortgage provider if you've taken out a mortgage on a freehold property.
Insuring the building and its contents under one single insurance policy is sometimes cheaper than taking out two separate policies, so if you're a home owner it's worth comparing quotes for this type of policy since you'll likely be taking out building insurance anyway.
Will buildings and contents insurance cover me if my property is unoccupied?
That will depend on how long the property has been empty, as well as the restrictions specified in your particular insurance policy.
If you've simply gone on holiday for a week or two then your home insurance will almost certainly be valid, and should cover you if anything happens to your property while you're away.
However, many policies limit the time a property can be left unoccupied to 30 days, 60 days or 90 days, so if your home has been empty for longer than the time limit stated in your policy documents you might not be covered if something goes wrong.
If you are planning to be away for longer (or if you've moved into another property but aren't planning to rent this particular house out to a tenant in the near future) you might need to take out a specialist unoccupied property insurance policy instead.
Will I be covered against storm damage?
Yes, if your property is damaged during a storm your building and contents insurance should cover at least part of the cost of repairing the damage.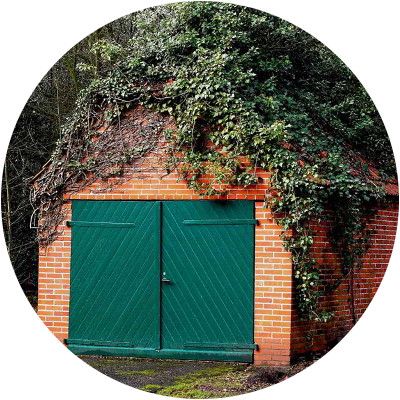 If your garage, shed or other outbuildings were also damaged it's possible this might be covered too, but it's worth checking whether your insurance provider includes this type of 'outbuildings cover' as standard.
Storm damage to non-structural parts of the property, such as fences, gates and hedges, generally won't be covered.
Does this type of insurance policy also cover my garage, shed or other outbuildings?
Some buildings and contents insurance policies will cover your garage or other outbuildings as standard, and may include some level of cover for contents stored in those outbuildings as well as the buildings themselves.
If your insurance provider doesn't include outbuildings cover as standard you should be able to add it as an optional extra, although there might be an additional fee for this.
Will I be covered against theft and burglary?
Yes, your home insurance policy will usually cover your contents against theft and burglary, and if the thief damages your doors or walls during the burglary this might also be covered by the 'building' element of your insurance policy.
However, to ensure you're covered it's critical that you take advantage of all of your home's security features, because failing to do so could invalidate your contents insurance.
In practice that means you should set your burglar alarm when you're not at home (if your property has one, of course), and all of your windows and doors should be closed and locked.
Does building and contents insurance cover accidental damage?
Standard insurance policies usually won't cover you against accidental damage to your property or its contents – so if a particularly raucous party leaves you with holes in your walls, or your child spills water on your high-end TV, you may have to cover the resulting costs yourself.
Having said that, many insurance providers will allow you to add accidental damage cover to your standard insurance policy, and if you've chosen to do so (before the accident occurs, of course) you may well be covered.
Home Insurance Comparison