Compare import car insurance quotes now
Cheap Import Car Insurance
Compare 110+ providers & save up to £490*

Access Cashback & Rewards

97% of reviewers recommend us
Don't have your registration number? No problem, click here.
Compare cheap car insurance quotes from over 110 UK providers, including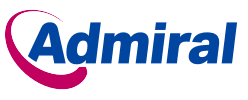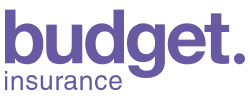 ---
Looking to insure a car for less?
Compare quotes from over 110 car insurance companies
Our car insurance comparison services increases your chance of finding a great deal by comparing 110+ quotes side-by-side.
Buy your car insurance online or over the phone
Sign up online or over the phone, and choose from monthly or annual payment options.
Save on your insurance
One short form is all it takes to compare cheap car insurance policies from over 100 insurance providers.
Over three million users
Over 3 million people save money with us each year.
Secure & Encrypted
We guarantee your confidence when shopping online by following the latest internet security standards.
Independent and unbiased service
We aren't owned by or have any investment from any insurance company.
What people have to say about us
The quote l got was the cheapest on all the comparison websites
I used other sites to get a car insurance. Quotezone was by far the best. I took a car insurance with an insurance company that they suggested. Since then I had an accident and the insurance company was great and I am very happy with them. To summaries I got a great deal from the financial aspects and also from the customer services aspects. I have already recommended Quotezone to a number of friends and as far as I know two of them have insured their cars via them.
4.89/5 from 38 customer reviews
Compare import car insurance from UK insurance providers
Many insurers may not provide cover for imports even if the import is a European version of a UK car, as it will have left hand drive.
---
What is different about import car insurance?
Import cars tend to be treated differently by insurers as they carry different insurance risks as opposed to standard non-import cars. This is mostly because imports are generally more valuable, so insurers will be required to pay out more in the event of you getting into an accident. They also tend to have higher performance than standard non-import cars which again can make insurers nervous given the potential for higher speeds and greater damage.
Import cars also have a higher rate of theft as they tend to be more valuable and sought after by thieves. This again raises the risk to the insurer for covering your vehicles.
Security fittings can also be different on imported cars and if there have been modifications to the car it can be difficult to insure. This is due to replacement parts for foreign cars being more difficult to find in the UK, and therefore expensive to replace if they are damaged in an accident. Japanese import and USA import insurance are examples where these issues can arise.
Is import car insurance always expensive?
It is worth shopping around for your imported car insurance, as some insurers can offer you better rates than others, and thats where Quotezone could help! We put you in touch with insurance providers who could offer a range of insurance services, including great deals on imported American cars, even those with left-hand drive.
Since sourcing replacement parts for import models can be more difficult it is likely you be charged higher premiums. This is simply because repair shops will need to import the parts required for repairs, which will be considerably more expensive than if your car manufacturer has a local dealership.
The easiest way of getting cheaper insurance for your import car is to compare multiple quotes from different lenders, this increases your chances of finding the best deal significantly.
Is it easy to get an import car insurance quote with Quotezone?
Quotezone can help take the hassle out of finding cheap import car insurance quotes by putting you in touch with a member of our panel of UK insurance providers. At Quotezone.co.uk, we are insurance comparison experts. We help motorists and businesses find cheaper insurance by connecting them to quotes from a large panel of UK based specialist providers. This increases your chances of finding the cheapest import insurance policies, as you will have a greater selection of insurance quotes to compare simply by filling in one quick form. By filling in a quick form with your relevant details we can offer you quotes from top UK based insurance providers so you can start comparing in moments.
Compare import car insurance quotes and start saving today!
Import Car Insurance guide
It could be said that more recently there has been a sway in the motor marketplace towards purchasing a vehicle from overseas. This trend has typically seen vehicle buyers looking elsewhere to purchase their next car and moreover leaning towards importing their next new car. It could be said that this is in part driven by price as an imported car may be cheaper that a UK version and for the most part the potential higher specifications of import vehicles could mean that UK car owners are seeing more for their money on a car import.
Due to the increasing popularity of import cars it may be that the import procedures have improved, for instance when taking a car from Japan to the UK. However, there could be some important considerations to think over before going ahead and importing a vehicle. A person might start by evaluating the overall running costs of this type of vehicle and they may find that imported car insurance could be much higher than a regular vehicle.
When researching the pros and cons of buying an import car it could be possible to find that cheap import car insurance policies could be few and far between and that the potential purchase savings on an import car may be outweighed by the ongoing costs of import car insurance.
Finding the right import car policy however could mean that there are significant amounts to be saved via importing a vehicle so there may be lots to consider.
What is the cost of import car insurance?
When buying a car, one of the primary concerns for most is usually the price of insurance. This is especially true when you are looking to import a vehicle. As with standard non-import vehicles, the price of import car insurance is dependent on varying factors unique to you. These range from the type of car you want to insure, the level of coverage you wish to take out, where you park your import, as well your own driving history.
Your driving history has two elements – how long you've held your full licence, and whether or not you have any points or driving convictions on that licence. Penalty points and convictions can dramatically increase your premiums.
Greg Wilson, founder of Quotezone.co.uk states the following, "While the complexity of insurance premium calculations makes it impossible to put a pounds-and-pence figure on it, on average, three penalty points could result in a 5% jump in a driver's car insurance premium, while six penalty points could see the cost of their insurance rise by an eye-watering 25%."
With an imported car it could be much harder to source parts in the event of repairs or servicing. This could make the overall cost of repairs much more expensive than a vehicle with a local manufacturer, and may contribute to higher premiums.
Import vehicles also tend to be higher performance than standard non-import cars, this could mean that they may be driven faster and therefore raise the chances of an accident. This in turn increases the risk for insurers and therefore can impact the price of import car insurance.
Another factor may be that as imported vehicles could be built differently to a UK model such as it could be a left hand drive or have other differences. This type of thing could impact the price of the vehicle and therefore premiums and so could be worth being aware of.
Checking the terms and conditions is the safest way of getting the most appropriate policy.
What kinds of import car are there?
Purchasing a vehicle from overseas may seem like a cost effective option but this could depend on the type of import vehicle. It is generally speaking the case that the category which an import car falls into dictates the price of UK import car insurance. The two main types of import vehicles tend to be known as grey imports and parallel imports.
Grey imports
This kind of import car is generally constructed outside the European Union and on the whole doesn't comply with EU standard. For instance a Japanese import might be considered a grey import. It could be that many insurers may refuse to insurance for a vehicle classed as a grey import or may only do so at a much higher price. A higher premium usually includes the anticipated price of parts if they were to be required at a later date.
Parallel Imports
This kind of import car may be manufactured inside the European Union. They may be easier to find import car insurance for as they tend to have the same vehicle standards like cars made in the UK. It could be more straightforward to find cheap import car insurance for a parallel import as insurance companies may be more familiar with insuring this kind of vehicle.
Finding a good deal on import car insurance
For those people interested in keeping costs down on their import car it could be vital that they compare import car insurance first in order to evaluate what deals are out there. It might be quite easy for costs to spiral quickly when importing a car which is where getting a range of quotes might be useful.
Using a comparison company to find a UK quote for import car insurance could be the most efficient way of finding specialist cover. It may be that not all insurance companies offer this kind of cover which may be another benefit of using a comparison service. They could identify the insurance companies that could help without the hassle of phoning up lots of companies one by one.
Saving money on importing a vehicle
Being up front about an import vehicle and the specification is likely to get the most accurate quote from import car insurers. It may be possible to keep costs down by opting for a model with a standard specification rather than a more sporty option. It may also be necessary to inform the insurance company about any vehicle modifications when looking for insurance quotes. Avoiding a vehicle with lots of changes and modifications could help to keep costs down. Paying a higher excess on an import car insurance policy could also help to keep insurance expenses lower and therefore be more affordable.
Here are some practical steps you can take to save on your import car premiums.
Parking in a garage or on a private driveway: If you park your import on the side of the road it will probably cost more to insure. This is because you are increasing the chance of your car being stolen by not parking it in a secure location.
Installing additional security features: If your car doesn't have an alarm, engine immobiliser or GPS tracker then installing one could result in cheaper insurance. Installing a dash cam can also help keep your premiums down.
Opting for a higher excess: It's important to weigh up whether a cheaper premium is worth the increased risk that you'll have to fork out a significant lump sum if you're ever involved in an accident, but if you are determined to reduce the upfront cost of your insurance you could opt for a higher excess.
Paying annually instead of monthly: It can be tempting to spread the cost of your premiums out over the year in the form of monthly payments, however this can actually end up costing you more in the long run. By opting to pay annually you can save on the costs of interest being applied to your premiums.
Keeping your Insurer updated over changing circumstances: Survey data indicates that 26.4% of policy holders don't update their policies throughout the year with changes to circumstance. If you have also changed jobs and are not driving as much, such as with a remote role, notify your insurer as you could save significantly on your premiums.
Avoid getting penalty points: Having three penalty points can increase your premiums by 5 per cent for the duration of the four years an infringement stays on your license. Our data shows this figure jumps to 25% when you accumulate six penalty points, so avoid these whenever possible and always observe the road rules.
Opting for more comprehensive cover: Quotezone.co.uk has revealed that drivers aged 21 or younger could save an average of 11% by opting for a fully comprehensive policy. This is due to more risky drivers opting for third-party only so Insurers reflect this in their pricing.
Don't mod you car: modifications such as tinted windows, neon lights, exhaust modifiers and even stickers can increase insurance premiums Quotezone.co.uk has found. Some modifications can even void your insurance policy so check that any modifications made are compliant. A shocking 15% of policy holders are also not aware that their insurance can be made void by violating the terms of their policy.
Putting a more experienced driver on your policy: If you are a younger driver without many years behind the wheel, putting a more experienced driver under your policy can help reduce your premiums. Quotezone.co.uk has found that this helps reassure insurers that you will not be the only one using the vehicle and so your risk factor is reduced.
Where you park your import is a major factor when you're trying to find the cheapest car insurance quotes. Parking the car in a garage or on a driveway reduces the risk of accidents, vandalism and theft, which can in turn result in cheaper insurance. Locking your import in a garage is generally the most effective way of reducing your premiums with simply parking in a driveway able to reduce premiums by as much as much as £140.
---
Use our free tool to find out how safe your local area is.
---
Japanese Imports Insurance Comparison