Fully Comprehensive Car Insurance
Cheap Comprehensive Car Insurance
Compare 110+ providers u0026 save up to £290*

Access Cashback u0026 Rewards

97% of reviewers recommend us
Don't have your registration number? No problem, click here.
Search and compare cheap quotes from over 110 UK insurance providers, including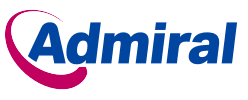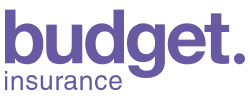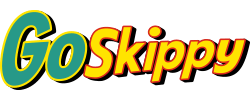 ---
Looking for cheaper insurance?
Search over 110 different car insurance providers
Quotezone increases your chance of finding a great deal by searching the market for you.
Buy online or by phone
Purchase your car policy quickly and easily, monthly and annual payment options available.
You could save time and money
Get your quotes by filling in one simple form, compare prices, and start saving.
Over three million users
Join our ever-growing list of satisfied customers today.
Norton secured
Our quote form uses 128-bit SSL encryption for your peace of mind.
Independent and unbiased service
We aren't owned by or have any investment from any insurance company.
What people have to say about us
The quote l got was the cheapest on all the comparison websites
I used other sites to get a car insurance. Quotezone was by far the best. I took a car insurance with an insurance company that they suggested. Since then I had an accident and the insurance company was great and I am very happy with them. To summaries I got a great deal from the financial aspects and also from the customer services aspects. I have already recommended Quotezone to a number of friends and as far as I know two of them have insured their cars via them.
4.89/5 from 38 customer reviews
Compare quotes for fully comprehensive car insurance
As the name suggests, fully comprehensive insurance is the most comprehensive level of cover available to drivers in the UK.
---
In many cases third party or third party, fire and theft policies are a little cheaper, because they carry slightly less risk for the insurer since they cover fewer types of incidents.
Having said that, some insurers do take into account the fact that riskier drivers tend to opt for less comprehensive cover, and may increase the cost of those policies to reflect that. In practice, that means lower levels of cover sometimes aren't much cheaper than fully-comp.
That's why it's always a good idea to get quotes for fully comprehensive cover at the same time you're comparing prices for lower levels of cover, and then go with the provider that offers the best car insurance policy at the best possible price.
Compare fully comprehensive car insurance quotes now
How to find cheaper fully-comp insurance
One of the easiest ways to find a better deal on your fully comprehensive insurance policy is to use an unbiased insurance comparison website like Quotezone.co.uk to compare quotes from a wide range of providers.
There are other things you can do that will improve your chances of finding a good quote on your car insurance too, though, such as:
Parking your car off the roadside: Insurers have found that cars that are usually parked on the roadside when they're not in use have a higher risk of being damaged, broken into or stolen. That's why many providers will offer drivers lower premiums if they are able to park their vehicle in a garage or on a private driveway when they're not driving it.
Installing additional security features: If you own a slightly older car (pre-1997) there's a chance your vehicle might not have a preinstalled car alarm and/or engine immobiliser. Installing these additional security features could result in lower insurance premiums, and even using a steering wheel lock could lower your insurance costs a little.
Installing a GPS tracker: GPS trackers, which can enable car owners to locate their vehicle if it is ever stolen, have become much more cost effective in recent years, making these devices a viable option for most budgets. Installing a GPS tracker could reduce your car insurance premiums, provided you opt for a brand that is approved by your insurer.
Taking out telematics insurance: Telematics insurance, or black box insurance as it's often known, uses your car's telemetry data to enable your provider to adjust your insurance premium in line with how well you're driving, which could save you money if you're a particularly safe driver. These policies are popular with student drivers and learner drivers, but they're open to anyone.
Agreeing to a higher excess: While a higher excess does have obvious downsides, because it means you will have to cover a larger share of the costs if you ever have to make an insurance claim, it does enable motorists to reduce the upfront cost of their policy.
Still have questions before you decide whether fully-comp is right for you? Then read on.
What is covered by comprehensive car insurance?
The most important thing you gain with fully-comp insurance is full coverage for your own vehicle. In fact, it's the only type of car insurance policy that will cover the cost of damage to your own car if you're involved in an accident that was your own fault.
Fully comprehensive will also pay out if you are involved in an accident with an uninsured driver, whereas third party and third party, fire and theft will not. Given the fact that the UK government estimates there are 1 million uninsured drivers on UK roads this is definitely something motorists should take into account.
Fully-comp is also the only level of insurance that will cover personal injuries you might sustain during an accident – lower levels of cover will generally only pay out for personal injuries to people in other vehicles.
Of course, fully comprehensive insurance will also cover drivers against all of the eventualities that are covered by lower levels of insurance, such as damage to a third party's car, fire damage to your own car or the theft of your vehicle.
Does fully comprehensive insurance cover flood damage?
In theory yes, although much will depend on whether the driver took unnecessary risks that led to 'avoidable flood damage'.
For example, if a river has broken its banks and you decide to drive your vehicle through the flooded road then any damage to your vehicle might not be covered, since you could have avoided the flood damage by taking an alternative route.
On the other hand, if your car is damaged by flood water when it is parked in its usual spot (whether that's on the side of your street, in your garage or on a driveway) your insurance policy may well cover this, since the flood damage in that case was probably unavoidable.
Can you drive any car if you are fully-comp?
The vast majority of fully comprehensive policies used to cover drivers to drive other cars, although in most cases they would only provide third party cover for those other vehicles rather than fully-comp.
Some insurance providers still offer their fully-comp customers this type of third party cover for other vehicles, but a growing number no longer do so. That's why it's critical that you check your policy documents before getting behind the wheel of someone else's car.
It's also important to remember that most of the insurance providers that do offer third party cover for other vehicles impose a minimum age limit (usually 25), so if you're a younger driver you may not be covered.
Does fully-comp cover personal injury?
Yes, most fully comprehensive insurance policies will cover the cost of medical treatment or physiotherapy if you sustain personal injuries during a road traffic accident, and will usually pay out even if you were at fault.
Does fully-comp insurance cover the cost of repairs to my car?
It depends on the reason for those repairs – if your car has been damaged during an accident where you were at fault then your fully-comp insurance should cover the cost of repairing that damage.
However, if the repairs are due to general wear and tear rather than an accident then your fully-comprehensive car insurance policy usually won't cover those repairs. In that case you'll either need to have a suitable car warranty in place to cover the cost, or else pay for the repairs yourself.
Will I get a new car if I have fully-comp and my vehicle is written off?
If you're involved in a road traffic accident and the insurance company decides your vehicle needs to be written off (because repairing it would cost more than the car is worth) then the cost of replacing the vehicle will be covered by the other driver's insurer if they were at fault, or covered by your own provider if you caused the accident – provided you have fully-comp, of course.
However, it's important to bear in mind that the car insurance pay-out will be in line with the market value of your vehicle at the time of the accident, so in many cases this will mean you won't get a brand new car.
*51% of consumers could save £290.68 on their Car Insurance. The saving was calculated by comparing the cheapest price found with the average of the next three cheapest prices quoted by insurance providers on Seopa Ltd's insurance comparison website. This is based on representative cost savings from November 2021 data. The savings you could achieve are dependent on your individual circumstances and how you selected your current insurance supplier.