Cheap Car Insurance with European Cover
European Car Insurance - what is it, and is it included as standard?
Since the Eurotunnel was completed in 1994 it's been incredibly easy for people in England to hop in the car and head to France for the weekend - or further afield, if you're happy to clock up the miles after you arrive on the continental mainland.
---
The good news is that European car insurance is sometimes included as standard with your regular British car insurance policy, in which case you'd be insured for these road trips to Europe without having to take out any extra cover.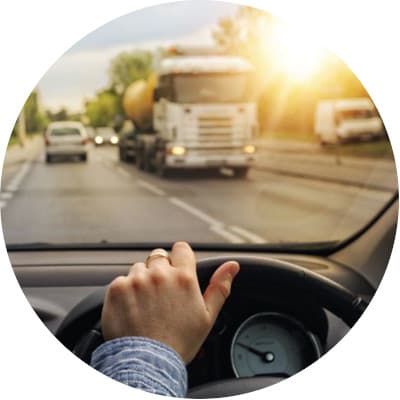 Of course, it's vital that you double check that your own insurance provider does include cover for driving in Europe as standard, because if it's not included and you assume it is you could end up driving without insurance.
And if your existing policy is due for renewal soon and you want to ensure you're covered for driving in Europe when you renew then it might be time to compare car insurance with European cover.
Do UK car insurance policies usually include European driving insurance as standard?
Yes, many UK car insurance policies do include European cover as standard, but it's still important to check your own policy documents rather than making assumptions.
It's also possible car insurance with European cover as standard may become a little less common after the end of the Brexit transition period, although given the fact that the UK does have a land border with an EU country it's likely many insurers will continue to include cover for driving in Europe.
Is European car insurance unlimited?
No, there will almost always be a limit on how long you can drive in another EU country under your European car insurance add-on, and in many cases this limit is quite short - 30 calendar days, for example.
However, if you're planning a long stay in France, Spain or another EU country some insurance providers do allow policyholders to take out long-term European car insurance in exchange for a fee.
6 months or 12 months European car insurance is certainly doable if you find the right insurance provider and agree to pay the appropriate fee, although there may be a few providers who are willing to offer unlimited European car insurance.
How will I know if I already have car insurance for Europe?
Your policy documents should outline all of the policy features and add-ons you have as part of your car insurance policy, so begin by checking those documents. Failing that, you could contact your insurance provider to double check with them.
Is it too late to add 'driving in Europe insurance' to my existing policy if I didn't add it on when I was signing up?
No, if it wasn't included as standard most car insurance providers will let you add 'driving in Europe insurance' to your policy at a later stage, although it probably goes without saying that you might have to pay an additional fee since it wasn't included as standard.
What level of coverage do I get if I do have 'driving in Europe insurance' as standard?
That will depend on which insurance provider you went with, and in some cases will also depend on the level of coverage you opted for with your standard policy.
Some providers will extend your existing coverage level to trips you take to other EU countries, which means if you took out a fully-comprehensive car insurance policy in the UK you might have fully-comp while you were driving in Europe as well.
However, a more common scenario is that your provider might provide you with third party insurance while you're driving in Europe no matter what level of coverage you have in the UK, so it's vital that you double check your own policy documents before you head off.